Looking for a better audio experience from your music and video but don't have hundreds to spend on studio headphones, then you need the
SRS iWOW-U
. The name SRS iWOW may sound familiar to you as I've previously covered their
Audio Enchancing Adaptor for iPhones, iPods and iPad
. With this amazing little device, you get HD Quality sound no matter what headphones you have when you attach the SRS iWOW-U.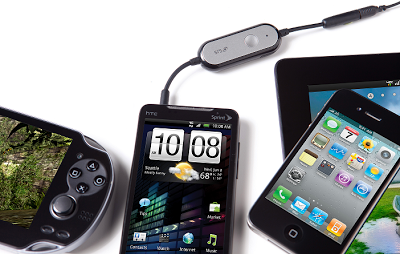 Unlike its predecessor, which only worked with iPhones, iPods and iPads, the SRS iWOW-U can be used with any device. This universal adapter securely attaches to the headphone/headset jack of any audio device to offer an amazing HD-quality listening experience for all music, movies, games or other audio tracks.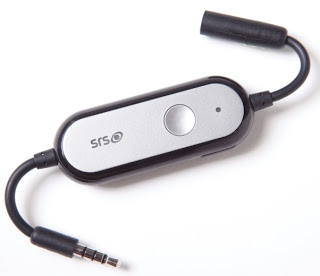 iWOW-U can be used with a wide array of devices (i.e. mobile phones, media tablets, MP3 players and personal computers) and is not dedicated to any specific product line or operating system platform. Experience and enjoy much more than you ever expected. My test with this device was hearing the difference while watching the movie, Avatar. In the scene where Sam Worthinton's Jake Sully and the rest of the Na'vi have reached the giant birds, the clarity and sharpness of the sounds from the waterfall and the birds's wings flapping in the wind is so crisp, it's like having your own personal surround sound.
The SRS iWOW-U:

Delivers natural and immersive HD-quality sound with substantial bass enhancement
Connects easily and securely between any mobile phone, smart phone, media tablet, e-Reader, PC or MP3 player and a pair of headphones or earbuds
Professionally tuned presets let you adjust the audio settings to your liking and select speaker settings – headphones or car/external speakers
Instead of spending $200+ for headphones, try the
SRS iWOW-U
for only $69.99. You won't be disappointed.