There are some amazing headphones out that will surely make your audio and video listening experience a mind-blowing one and I'm not just talking about the music. Electronic accessories such as headphones have also become fashion accessories. In a bid to showcase our personality and individual style, we have discarded the typical headphones (we all remember the days when you knew someone had an iPod or iPhone from at least a block away by their white in-ear phones). While we love popular products, as humans, the urge to show our individuality is strong, which is why something as simple as a pair of headphones can show the world who we are. I will highlight three of the coolest On-Ear Headphones I recently discovered (I might do a follow up on In-Ear styles later down the line)
House of Marley On-Ear Headphones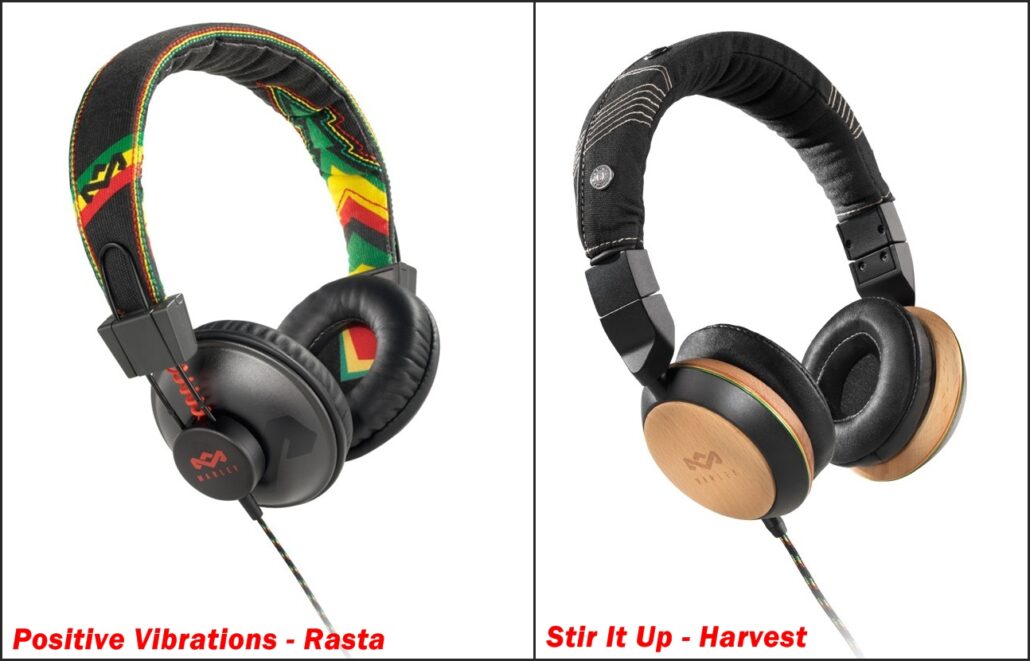 When you think of Bob Marley, you think of great music, a man of individual style and mind, and a man who loved the earth and the people who inhabit it. The House of Marley brand offers a collection of earth-friendly, innovative audio and lifestyle products that adhere to equality, unity, authenticity, sustainability and charity and uses natural, earth-friendly and renewable materials in its products and packaging. Above are just two of the awesome on-ear styles available from the brand.
The Positive Vibration On-Ear Headphone (seen above in Rasta), comes with or without an Apple-compatible three-button remote with microphone and retails from $59.99 – $79.99. Positive Vibration is designed and built with recyclable aluminum, steel, and canvas that adds to durability and comfort features ultra-soft ear cushions to provide comfort and isolation from outside sounds while the 52″ braided fabric cord helps reduce tangles. It is specially engineered to cut down on static so you get that clear sound and features a 17Hz – 20kHz frequency response that adds clear sound reproduction and 50-mm dynamic moving coil speaker drivers deliver detailed sound with great bass. The Stir It Up On-Ear Headphone (shown above in Harvest) features most of what is listed above for the Positive Vibrations with a few differences. The Stir It Up features a 15Hz-22kHz frequency response, 40mm dynamic moving coil driver, ultra soft leather cushioned earcups, durable canvas headband, FSC certified Beech Wood accents, Apple-compatible three-button remote with microphone and a 3.5mm gold-plated connector. This style retails for $199.99.
Monster Diamond Tears On-Ear Headphones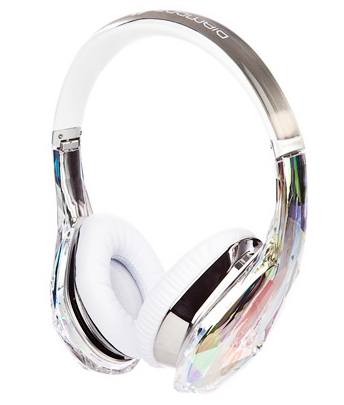 You know what they say – Diamonds are a girl's best friend and this incredibly stunning diamond-designed on-ear headphone from Monster is in a class by itself. Created in collaboration with Korean Pop Mogul, J.Y. Park, this cutting edge headphones are "edgy like diamonds, smooth like tears". The Monster Diamond Tears features ControlTalk Universal Cable and Apple ControlTalk Cable, for calls through your headphones, uses no amplification or noise cancellation circuitry that adds other frequencies and colors the sound, so you hear the music, pure, potent and uncompromised, just as the artist created it in the studio. No-hassle, tangle-free cables let you move freely and a low profile, the right-angle connector that allows a snag-free, secure fit and two folding hinges on the headband allows for easy storage. Like Diamonds, these are not cheap, the Monster Diamond Tears retails for $349.95.
Denon Global Cruiser On-Ear Headphones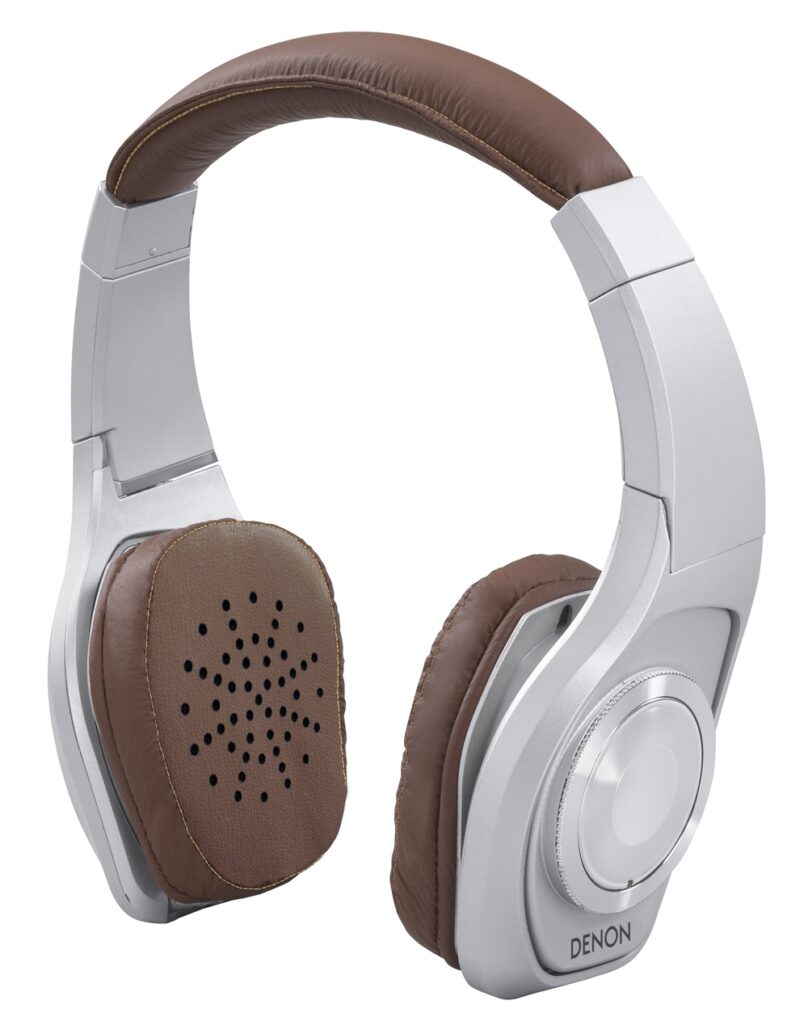 What's better than a non-tangling cord? No cord at all. That's right, Denon introduces a wireless on-ear headphone. Denon's new Globe Cruiser On-Ear Headphones feature Bluetooth® 3.0 wireless connectivity, noise canceling circuitry to block out ambient noise, an integrated amplifier, a 10-hour rechargeable battery (a charging cable is included). It also features Denon's patent-pending new Control Wheel which functions much like a volume control and provides easy use and full wireless control over Smartphones (Play / Pause, Answer Call / Hang Up). The integrated microphones on the ear cup to allow for crystal clear phone conversations. An audio cable is included for when wireless connectivity is not allowed (for example, when getting on a plane). The Globe Cruiser's pentagon-shaped memory foam ear pads are removable, which allows you to fold the headphones flat to put away safely in it's carrying case. So whether you're running errands or running across the airport, eliminate getting tangled in wires as you switch between listening to music and making important phone calls. The Denon Global Cruiser On-Ear Headphones, which come in the above Silver as well as black, will be available next month and will retail for $499.00