Drink and be merry – that's the basic philosophy during the holidays and I'm here to continue to celebrate that very thing. When the stress of work and misery of horrible events show their ugly heads, it's time to be thankful for and celebrate life, especially during the holidays. I've decided to toast to my life, how ever imperfect it may be because I do have said life – what better way than with holiday themed cocktails made with the very smooth from these smooth dark liquors.
Flor de Caña 7 Year Rum, a must-try rum from Nicaragua. Aged for seven years in a combination of whiskey and bourbon barrels, this dark rum with hints of a copper hue is bold yet smooth. It's extra smoothness and full-body leads to medium-bodied palate of dark caramel and toasted nuts and finishes with a dry toasted coconut fade. While many will love this on the rocks, I implore you to try it in a cocktail like the one featured below:
Santa's Surprise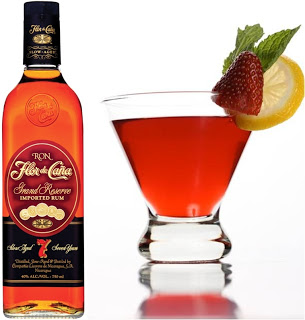 1.5 oz Flor de Caña 7 Year Rum
0.5 oz Lemon Juice
0.5 oz Cranberry Juice
0.75 oz Vanilla Syrup
2 Dashes Orange Bitters

Combine all ingredients in a shaker with ice. Strain into a martini glass and garnish with a lemon, strawberry, and sprig of mint.
I've always been a huge fan of hazelnut (hello Nutella and Ferrero Rocher® chocolates) which is why I absolutely love Frangelico Hazelnut Liqueur. The pale gold liqueur is made with toasted wild hazelnuts combined with cocoa, vanilla berries and a host of other natural extracts giving it a smooth, long finish with fragrant back-note. The real beauty of this classic liqueur is its versatility, it is season-less; drink it in winter and summer to warm you up or cool you down; short or long; straight or mixed. Try it every way.
Frangelico® Truffle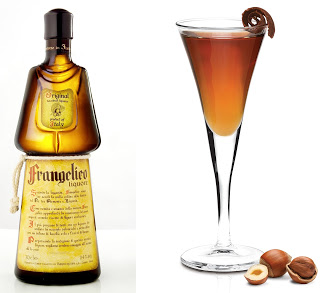 1 oz Frangelico
1 oz SKYY vodka
3/4 oz of espresso
Shake with ice, served chilled up in a cocktail or martini glass. Dust with dark chocolate shavings.
CAMUS VS Elegance Cognac is a careful blend of eaux-de-vie made from wines distilled without lees. The uber-smooth, slightly floral and fruity cognac is perfect for entertaining or sipping by the fire, this recipe will make you and your guests feel extra special this year. The personality of this golden brown cognac is very faithful to the original aromas of the wine and the quintessential flavors of the Charente terroir and is characterized by delicate fruity and floral notes.
Fallen Leaf Manhattan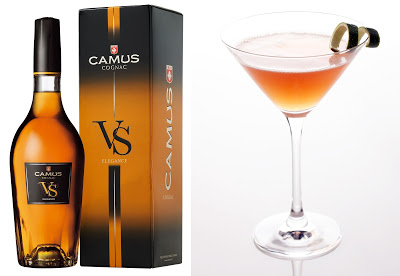 2 oz CAMUS VS Elegance Cognac
0.75 oz Sweet Vermouth
0.25 oz Maple Syrup

Pour all ingredients in a glass shaker (Dry shake).
Add ice and shake until frothy. Served up or on ice. Garnish with candied artisanal Walnut or plain Walnut
What delicious cocktails will you be enjoying this holiday season?