I never thought I'd love a phone more than I loved my Samsung GALAXY S 3, but that was before I got the
Samsung GALAXY Note II
. To merely call the GALAXY Note II a phone is a mistake, it is a life organizer. This powerful mobile device is perfect for that on-the-go viewing experience; it makes multitasking easy there making life easier plus it's a striking device, it's no surprise, I get asked about it almost every time I'm working on it.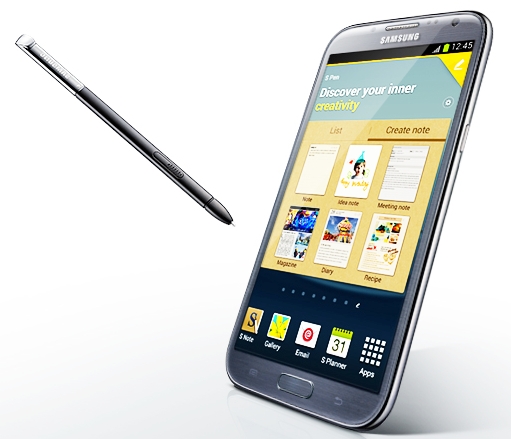 The Samsung GALAXY Note II boasts a 5.5" HD Super AMOLED screen which offers better clarity and a 16:9 screen ratio (that's cinema quality) – making all viewing experiences perfectly crisp. The innovative design of the GALAXY Note II includes a bigger screen while maintaining a slim body to fit right in your hand. The S Pen and S Note provide a number of  features like Color Picker, newly added in the S Pen settings, it captures a color from any image to use for drawing. Other great artistic features include diverse sketch effects such as Auto Outline, which turns any photo into sketched outlines. What other features makes this device so amazing for your daily life?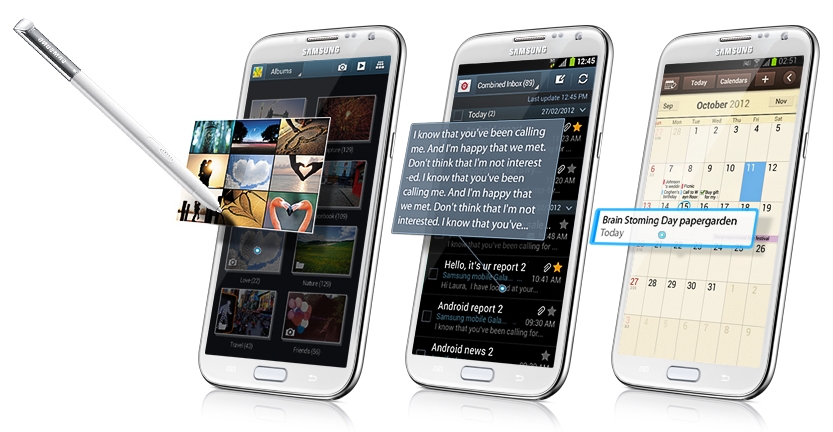 It's Multi Window allows for multiple tasks on the same screen at the same time with no screen transitions; Air View (previewed below) saves you time, energy, and makes it easier to manage your life's contents allowing convenient and quick browsing through your pictures, preview your emails and calendar details; and Quick Command allows you to send an email, call or send a text message to friends, share a meeting location, etc. All you have to do is just write the command on the pad.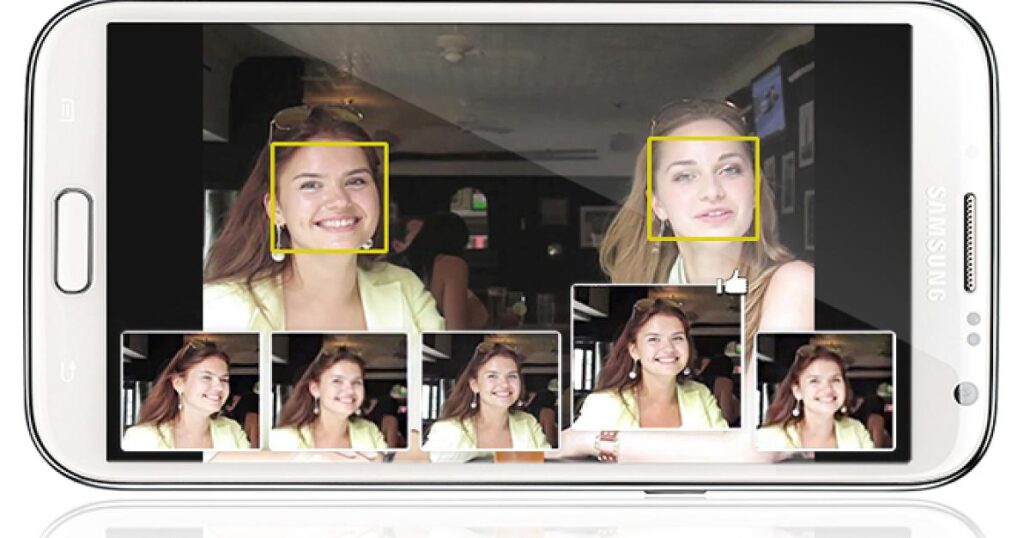 Want to get that perfect photo? Create it by capturing the best pose of each person with Best Face (shown above) on the Note II's 8 Megapixel Auto Focus Camera with LED Flash, then enhance those memories with handwritten notes on the back of your photos with Photo Note; someone on a call giving you information you need? Write down directions, phone numbers, and other information while on a call with Popup Note, it will intuitively open when you pull out the S Pen; For those of you who are not so tech-savvy, the GALAXY Note II features an easy mode which helps you easily access key functions such as favorite contacts, apps, dialer, etc on the home-screen.
What I highlighted above are just a few of the dynamic attributes of this amazing cell phone/tablet hybrid. Want to know more, get to know the Samsung GALAXY Note II by visiting Samsung/GalaxyNote2.