More and more fashion and technology has been intertwined with each other as we crave tech products that highlight our style and personalities. Fashion's infusion into tech accessories has become more than just stylist mobile cases and colorful headphones; and companies like Stelle Audio are taking notice. The company has an amazingly innovative audio accessory called the
Stellé Audio Clutch
, a stylish audio accessory, which opens to deliver rich, clear sound in a fashion-forward package. Yes, ladies, this is no ordinary clutch.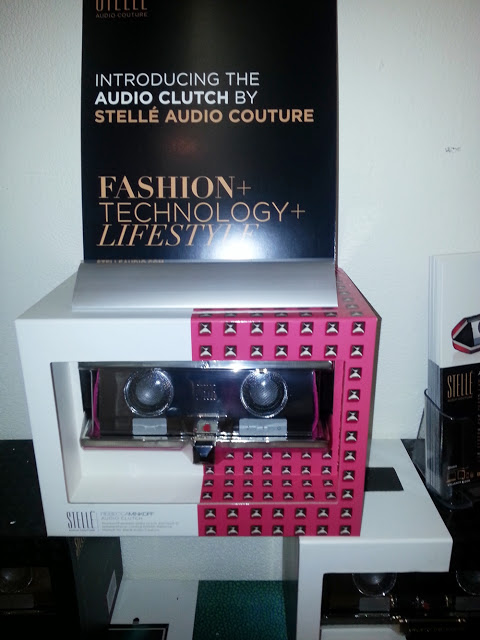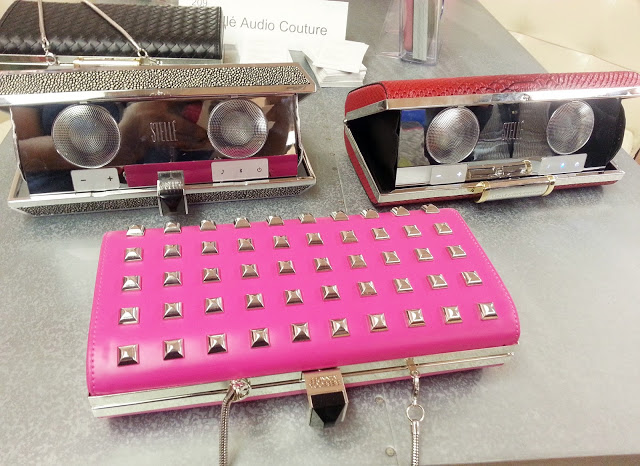 Stellé Audio recently partnered with Rebecca Minkoff, the leader in luxury handbags, to create two very stunning styles – Minkoff's signature studded look and a luxe stingray (the brand also has a basketweave and snakeskin style available). The Rebecca Minkoff for Stellé Audio Clutches are playfully edgy with a chic aesthetic. You can wear this new icon of style and sound to match your style whether you're at work or play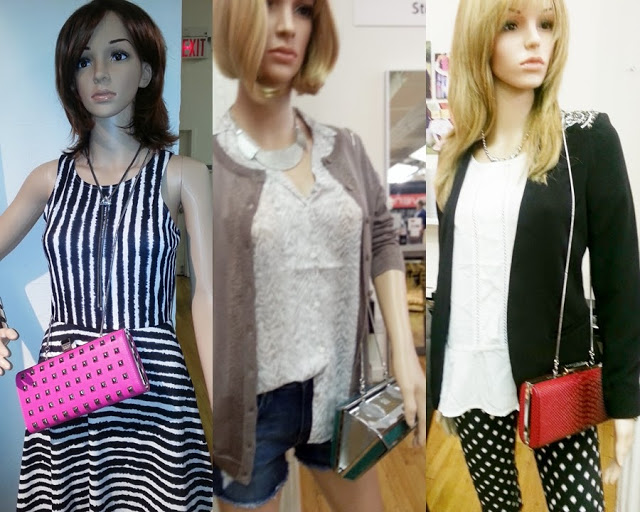 What makes this stylish, portable speaker so amazing? You can play your music wirelessly through any Bluetooth®-enabled device or connect to your music device via a 3.5 stereo input cable and use the built-in microphone for speakerphone capabilities for hands-free conversations (perfect for conference calls). There's no need to worry about being connected for 15 hours thanks to the Lithium-ion rechargeable battery which allows 15 hours of continuous play between charges at normal volume. For those times you can't go wireless, the audio clutch comes with a universal power adapter for uninterrupted audio fun while traveling. The Audio Clutch also pairs wirelessly to any Bluetooth device within a range of up to 50 feet.
The Stellé Audio Clutch measures 9 x 2.2 x 4.7 inches, weighs 1.9 lbs and retails for $399.00. Get your hands on one of these fabulous clutches at www.stelleaudio.com.