We are in the season between summer and fall when temperatures are getting cooler and colors are slowly changing. No, I'm not talking about the leaves, I'm talking fashion. Welcome to the seasonal transition stage of fashion where we move from summer to fall looks. Now is the time to inject Fall trends and colors into your daily look when you're still enjoying dressing for warm summer days. Not sure where to begin? Stick with styles that have a classic or timeless silhouette like the following looks currently available at Spiegel.com. You can layer with bold accessories and fall staples like scarves and cardigans.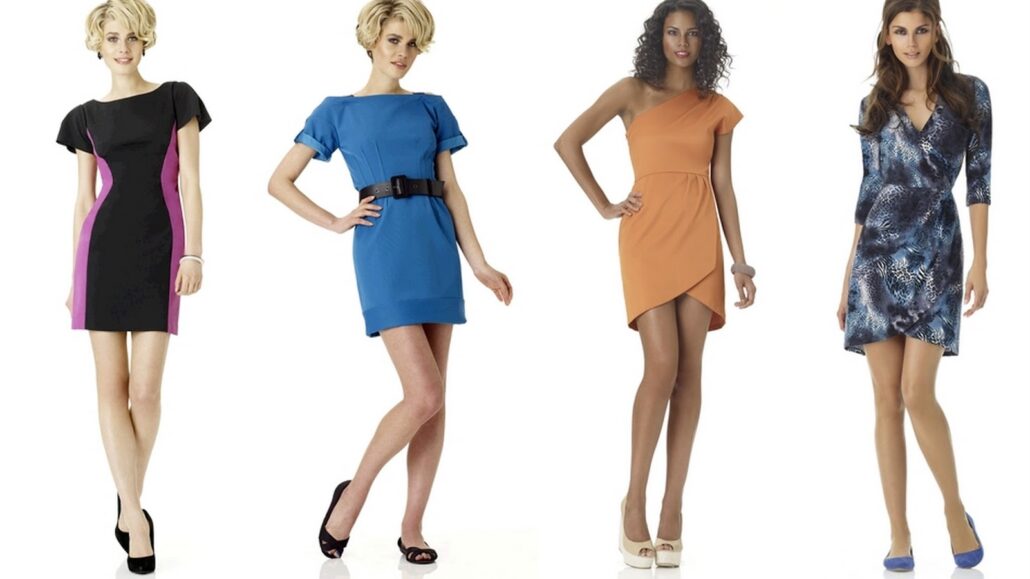 Short dresses are an essential part of any wardrobe, Spiegel.com offers this season-less classic in a variety of flattering shapes. Flatter your curves with the contouring effect from strategic color-blocking as seen on the Chloe Dress by Shape FX; rolled sleeves gives the '60s-inspired Mallory Dress by Shape FX a modern and sporty look; show off your sexy shoulders and highlight your legs with the tulip wrap skirt featured on the Marissa Dress by Newport News; love the tulip skirt but want a bit more coverage on top? The Giselle Tunic by Shape FX features 3/4 sleeves and a demure v-neck and can be worn as a top with leggings or as a dress making it perfect to go from the office to out on the town.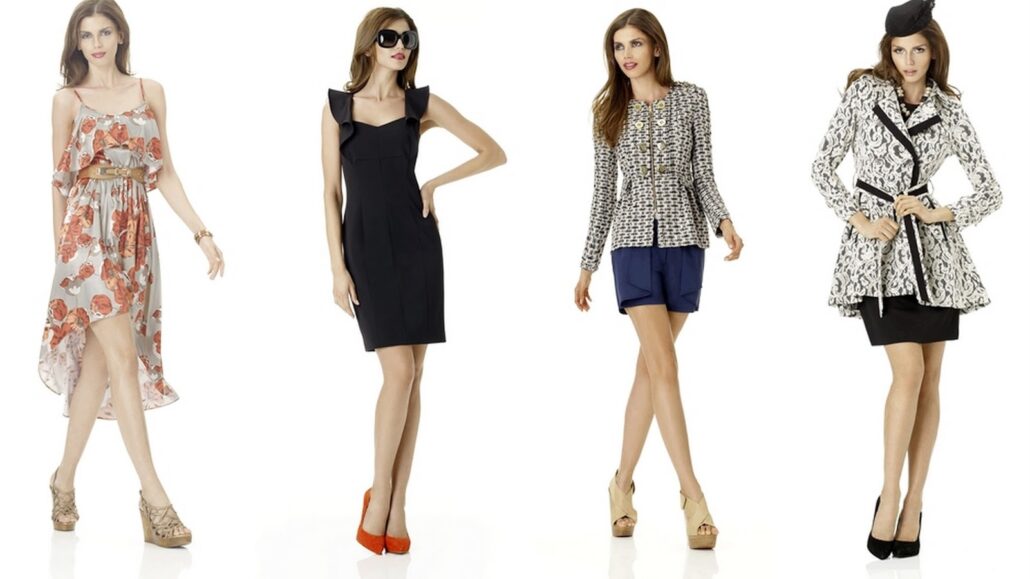 The above four looks, all available at Spiegel.com, are great pieces either to layer upon or use to layer over. The flirty Cerie Dress by Newport News is the perfect summer dress with multiple on-trend details, pair it with a fitted blazer and pumps and the fall-hued dress turns into a great fall look; everyone needs a little black dress and the Ava Dress by Shape FX, with its flutter sleeves, modern sweetheart neckline and enhances your shape while remaining completely comfortable, pair with a stylish cardigan or short jacket for a chic look; chic jackets are a fall staple and the tailored military-style Rachel Jacket by Newport News features a great shape that compliments all shapes and works well with several pieces in your wardrobe; another chic jacket Spiegel offers is the Lydia Trench Coat, a classic double-breasted trench that features one of today's biggest fabric trends – Lace. A perfect topper to any look, whether it be dress or slacks.
All the above-featured looks and so much more are available right now at www.spiegel.com at amazingly low prices. Whether you're looking for dresses, pants, jackets or accessories, Spiegel offers several great looks to transition from summer to fall. Which look is your favorite?
This is a "sponsored post." The company who sponsored it compensated me via a cash payment, gift, or something else of value to write it. Regardless, I only recommend products or services I use personally and believe will be good for my readers. I am disclosing this in accordance with the Federal Trade Commission's 16 CFR, Part 255: "Guides Concerning the Use of Endorsements and Testimonials in Advertising."