For their Fall/Holiday 2013 collection, Whiting & Davis modernizes their iconic snake design known throughout the years as a Whiting & Davis classic. The brand's iconic snake is estimated to have made its first appearance in the late 1890s with most rare design, a double-headed snake bracelet, debuting circa 1910. For this season, The
Cleo Bracelet
, a perfectly coiled design a la Cleopatra (hence the name) is made of Brass with 18-karat gold plating or hematite and crystals comes in a variety of colors (shown below in Hematite with Red and Hematite with Olive) – the snake motif appears in other bracelets as well.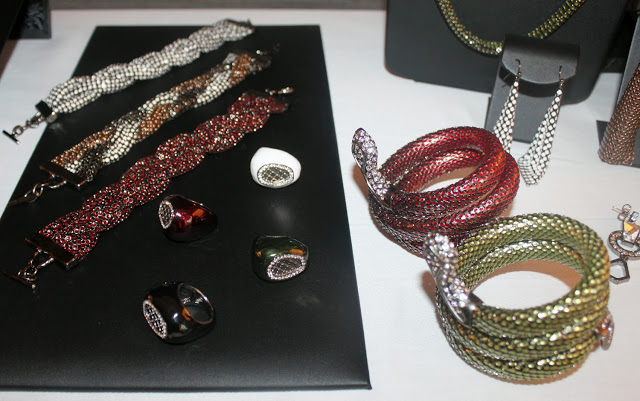 Other standout pieces in the collection include the Marion Braided Bracelet (see above), a flat, fine, triple-mesh braided bracelet shown above in Hematite with White, Hematite with Black, Brown, White and Hematite with Red. Though Whiting & Davis is known for their amazing fine mesh jewelry, they do offer non-mesh jewelry like the pair of stunning modern Adoree Earrings and Windsor Rings – both featured below;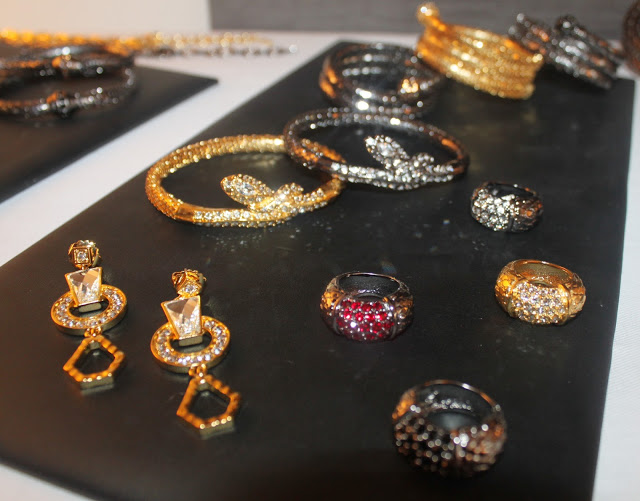 Aren't their pieces beautiful? Which are your favorites?