I've been trying to be a bit healthier by drinking more water, cutting back on the cocktails at events (you can't imagine how difficult this is when servers are circling around you every five minutes) and drinking less soda. So far I'm winning at two of my goals – drinking more water and less soda – thanks to one products….
Cascade Ice Sparkling Water
.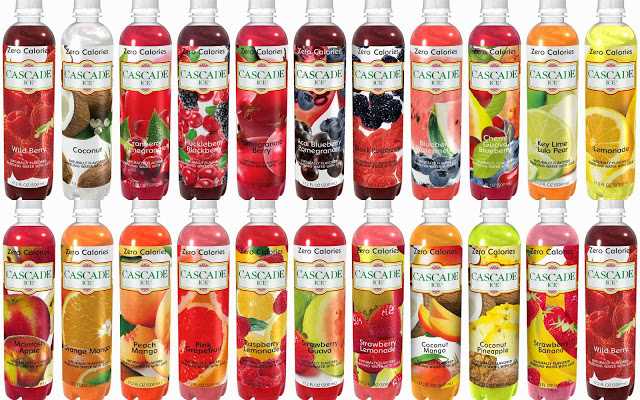 If you're trying to drink less soda, Cascade Ice is a great and delicious alternative that lets you enjoy and experience guilt-free taste. This wonderful sparkling water has ZERO CALORIES, is also Sodium Free, Caffeine Free and Gluten Free. It is available in three categories (Sparkling Organic, Sparkling Essence, and Sparkling Mixers) and thirty-one great tasting flavor varieties. The Sparkling Mixers are amazing for creating low calorie cocktails, which at least helps me when I'm doing cocktails at home. With Cascade Ice, there is no one favorite, the possibilities are endless in delicious drinks. So whether you're mixing cocktails or want to reduce your soda intake, grab a bottle of Cascade Ice.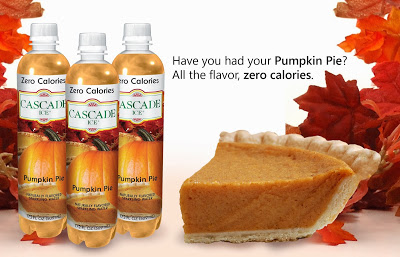 And just in time for fall, Cascade Ice has taken the delicious flavor of pumpkin pie and bottled it in the Pumpkin Pie Cascade Ice. This fall-themed flavor is yummy, like the others it also has zero-calories, is sugar-free, sodium-free, gluten-free and caffeine-free. A great way to make one of Cascade Ice's delicious cocktails like this one:
Pumpkin Pie Float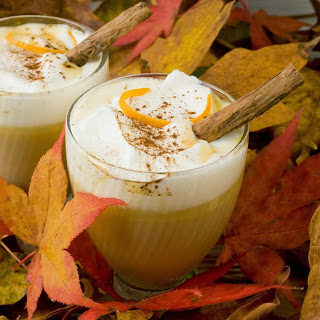 Pour 6oz of Pumpkin Pie Cascade Ice into a tall glass filling it up halfway and add one scoop of vanilla ice cream. Garnish the float by crumbling a graham cracker and adding a dollop of whipped cream.