I was introduced to a cognac a few years ago and was re-introduced to it recently. A bold but smooth cognac called
Seraphin XO
.
"The Seraphim are the highest order of angels, composed of fire, like the fire that draws the soul of the wine to produce cognac. They are filled with pure love, and their purpose in creation is to maintain harmony in the universe."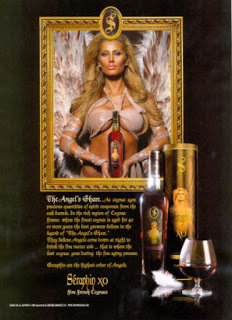 According to their website, as cognac ages, a certain percentage of the spirt evaporates from the oak barrels, filling the air with a "heavenly" aroma. This process is known in the Cognac Region as "The Angel's Share" and is believed to be consumed by Angels who delight in a private moment of relaxation and enjoyment of a fine nectar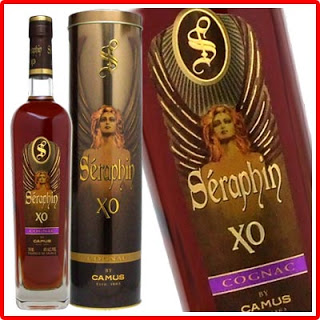 Seraphin XO Cognac is a rich Deep Amber with hints of Gold. The nose (aroma) is Rich and Complex with a balance of Oak with a scent of Prune and Hazelnut undertone. The
Palate is rounded, smooth and subtle with a nutty undertone and a rewarding long rounded finish. The packaging reflects today's upscale, trend-setting tastes. The bottle is simple, though modern, elegant and full of impact.
Seraphin is bottled and created by Camus, an independent/family-owned Cognac house, managed father to son by five generations since its creation in 1863. Today CAMUS, is managed by Cyril Camus. I had a chance to speak to a rep from Seraphin Cognac (apologies for the background noise – this was at an event) and get reacquainted with the cognac.
You can also find out more on or become a fan of Seraphin XO Cognac by visitng their Facebook Page. You can also learn more on their Blog