Do you suffer from fine, thinning or limp, lifeless hair? Hair extension expert, Angelo David Pisacreta, has got the answer to your fine hair issues with his new hair care product launches. Angelo David recently held an event to celebrate the launch of
Hair Detox Supplements
and
VOL Volumizing Trio
, four hair products that give women the opportunity to create and maintain beautiful and ultimate hair health at home. A beauty industry veteran, Angelo David Pisacreta is the owner and Creative Director of Angelo David Salon. He is a world-renowned stylist and colourist, the originator of Couture Hair Extensions and Additions and developer of The Angelo David Hair Care collection. Sometimes, regular store shampoos can damage your hair so being able to use a
salon shampoo
can give you the healthier and fuller hair you deserve.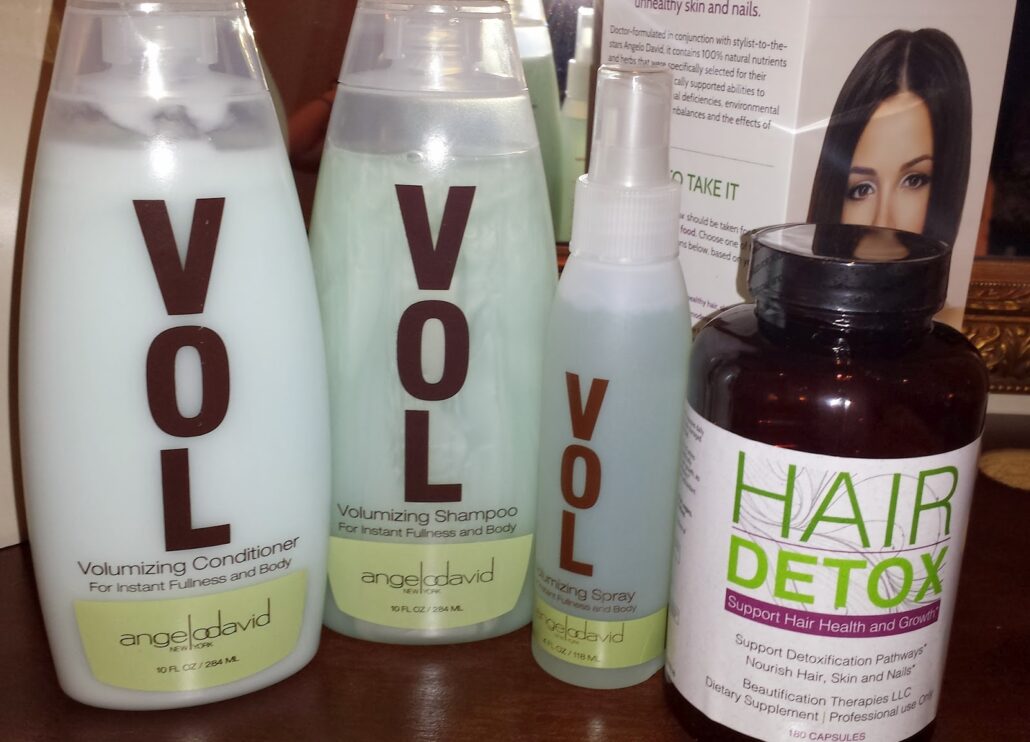 The VOL Volumizing Trio features the first-ever shampoo and conditioner set to join Angelo David's product line, as well as a revamped volumizing spray, formerly known as Premier Volume Spray. The VOL Shampoo maximizes bounce and body and boosts volume without lifting the cuticle or causing dryness while the super-volumizing conditioner adds extra body and fullness without weighing hair down or leaving it flat.
The Hair Detox is an all-natural herbal supplement that gently detoxifies the body from the inside out, to help restore its natural ability to grow fuller, stronger and healthier hair. Containing 100% natural nutrients and herbs that were selected for their abilities to minimize stress, hormonal imbalances and nutritional deficiencies (biotin and green tea), Hair Detox not only helps improves hair health and growth but also addresses many possible causes of unhealthy skin and nails.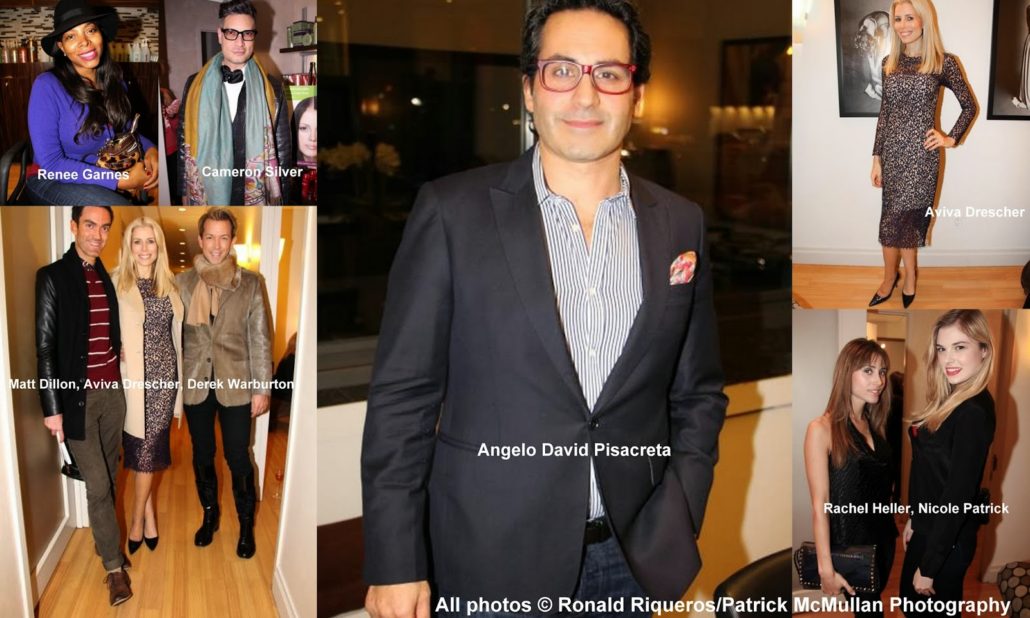 Noted attendees who helped celebrate the launch included Real Housewives of New York's Aviva Drescher, author and The Dukes of Melrose's Cameron Silver, Blue Bloods' Nicole Patrick, celebrity makeup stylist Renee Garnes, celebrity fashion stylist Derek Warburton, Früzen Ice founder & CEO Hana Bisceglie, Social Life Magazine Editor-In-Chief Devorah Rose, New York Resident Magazine Editor-In-Chief Christopher Pape, and many more.
VOL Shampoo, Conditioner and Volumizing Spray (a portion of each purchase of the VOL Volumizing Spray is being donated to Lupus Research) are currently available for purchase exclusively at Angelo David Salon in NYC and online at:www.angelodavid.com. The Hair Detox Supplements comes with a 90-day, money back guarantee, and is also exclusively available at Angelo David Salon and online at www.hairdetox.com.