Now that you're all settled on Mother's Day cards, it's time to think of the perfect Mother's Day gifts for the mothers in your life. Finding the right gifts can de difficult, so we're here to give you several options that are sure to please anyone on your list. Whether she loves jewelry, health and wellness products, personalized gifts, or products that provide everyday comfort, we have just the Mother's Day gifts for you.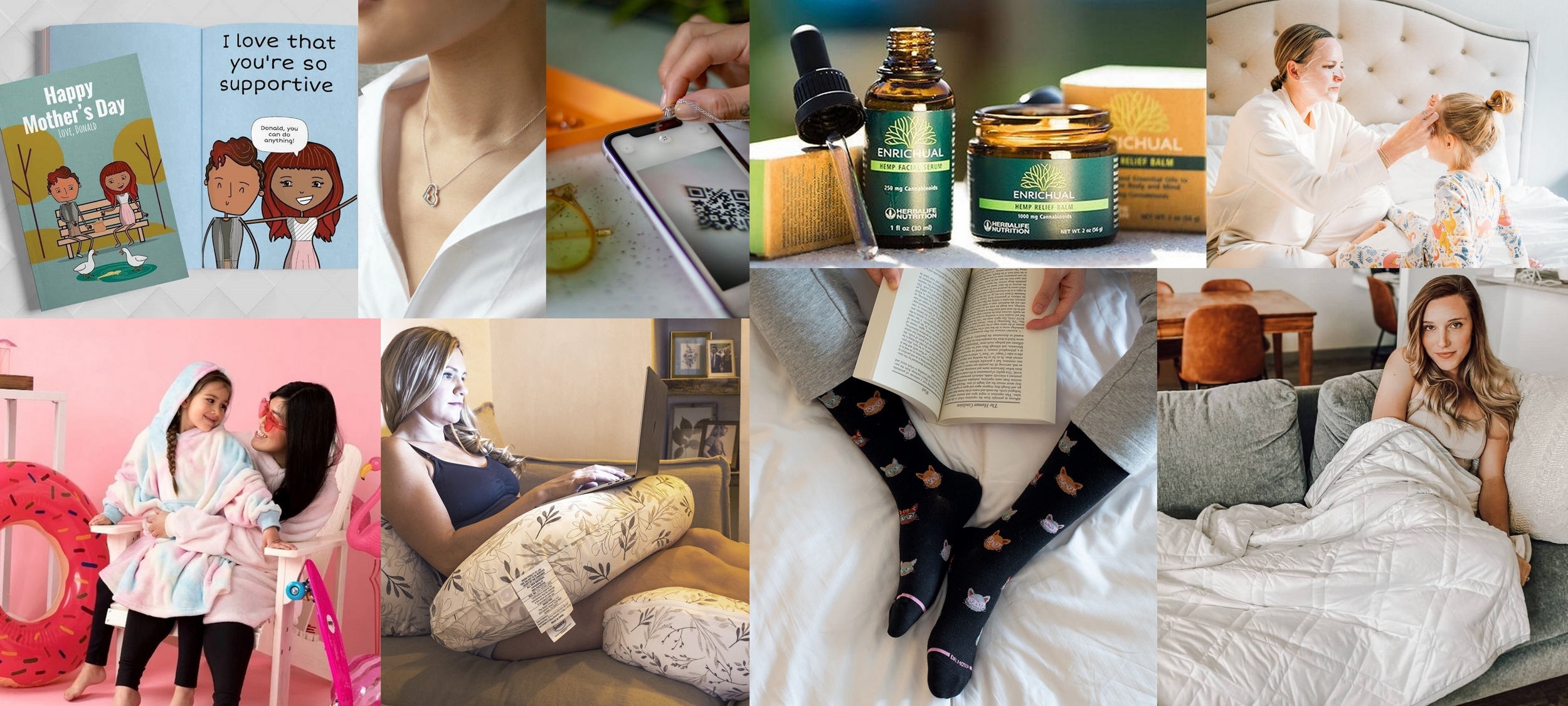 We're highlighting eight Mother's Day gifts from some of the most wonderful brands. We have gifts for every type of mom from Mementum Jewelry, LoveBook, Herbalife Nutrition, sKIN Skincare, The Comfy, Boppy, Dr. Motion, and Aricove.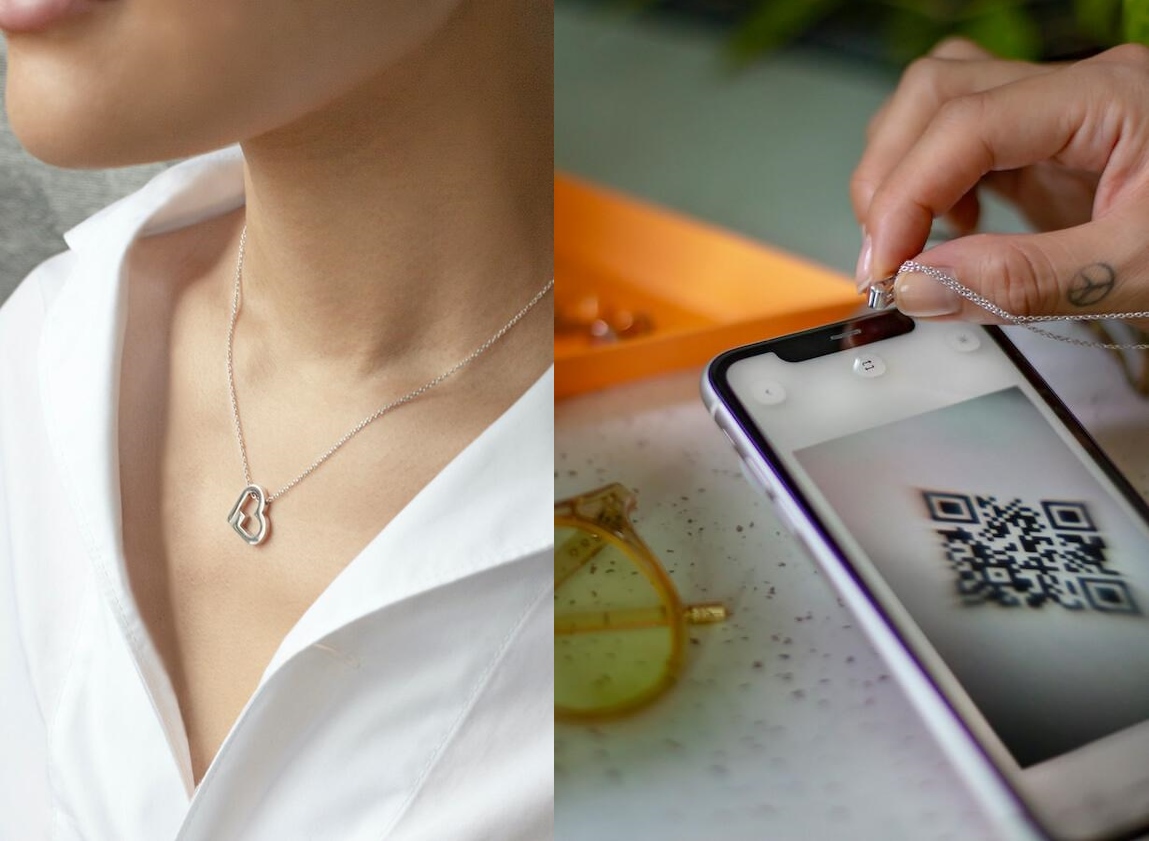 We're all used to seeing moms, grandmothers, etc pull out photos of their children and grandchildren from their wallets to show everyone. At home, there are usually multiple framed photos of the family proudly on display. Wouldn't you love to give them the opportunity to carry ALL of their family photos with them? Don't worry, we're not asking that they carry all the framed photos in their purses. This Mother's Day, give them the gift of Mementum jewelry. What is Mementum jewelry? It's taking the traditional picture frame or digital photo album that holds all of her family photo memories conveniently in lovingly crafted jewelry pieces.
Show your moms your love with Mementum jewelry. These Mother's day gifts are not only beautiful but allow them to wear their favorite memories and meaningful moments close to their hearts. They're then able to view or share them anytime they like. Mementum Jewelry elevates your gift-giving from memorable to unforgettable. All it takes is three easy steps – download the free Mementum App, scan your necklace or ring with your smartphone's camera to unlock it, and upload your mom's most treasured memories.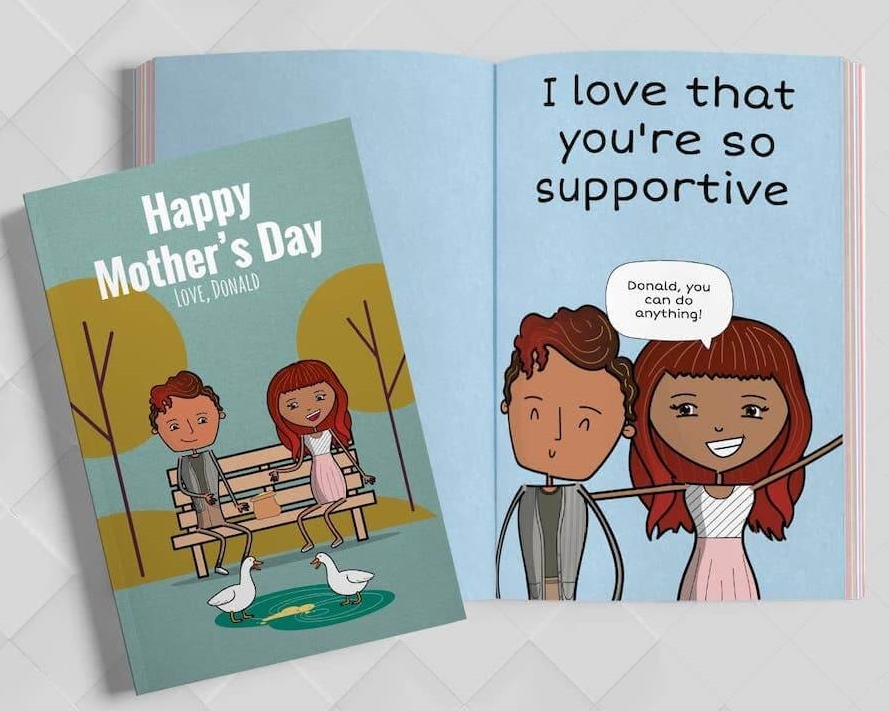 If you're looking for a personalized gift that will express your love for the moms in your life, why not try a personalized book that celebrates them from LoveBook. Telling mom why they are special with LoveBook's custom-made list of all those little reasons why you love or appreciate them. You can customize your LoveBook as much or as little as you'd like. Mother's Day gifts don't get any more personal or unique than this absolutely adorable book. It's created in three easy steps: create your characters, answer a few questions, and make final edits. Customize your LoveBook as much or as little as you'd like and add up to 100 full-color, illustrated pages.
Show mom exactly why she is amazing in her very own personalized story and this one-of-a-kind keepsake in softcover or hardcover options. Head over to www.lovebookonline.com/mothers-day-gifts for more information.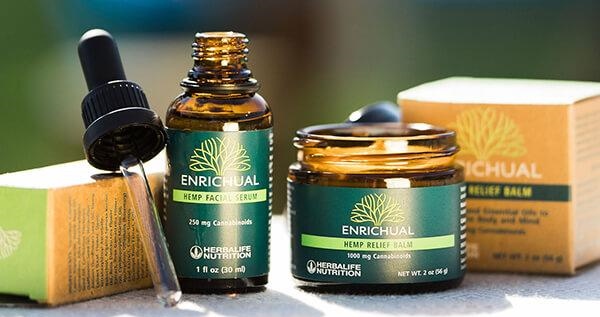 Herbalife Nutrition Enrichual is a line of topical skincare products formulated with hemp cannabinoids, including Hemp Relief Balm and Hemp Facial Serum to help consumers nurture their skin and soothe their minds through ritual. This Mother's Day, pamper that special lady in your life with a well-deserved soothing and nourishing experience with Enrichual Hemp Facial Serum and moisturizing Hemp Relief Balm.
Stress, like dealing with a pandemic, can cause your skin to look aged and dry and can contribute to the appearance of fine lines. No mom wants to look stressed. The skincare products in the Herbalife Nutrition Enrichual collection enable you to treat yourself to a calming and skin-rejuvenating experience. These products boast broad-spectrum cannabinoids, rich botanicals, and essential oils that nurture and restore the skin and make it an exemplary experience for all the senses. Herbalife Nutrition Enrichual Line is currently available for purchase at www.herbalife.com and www.IAmHerbalifeNutrition.com.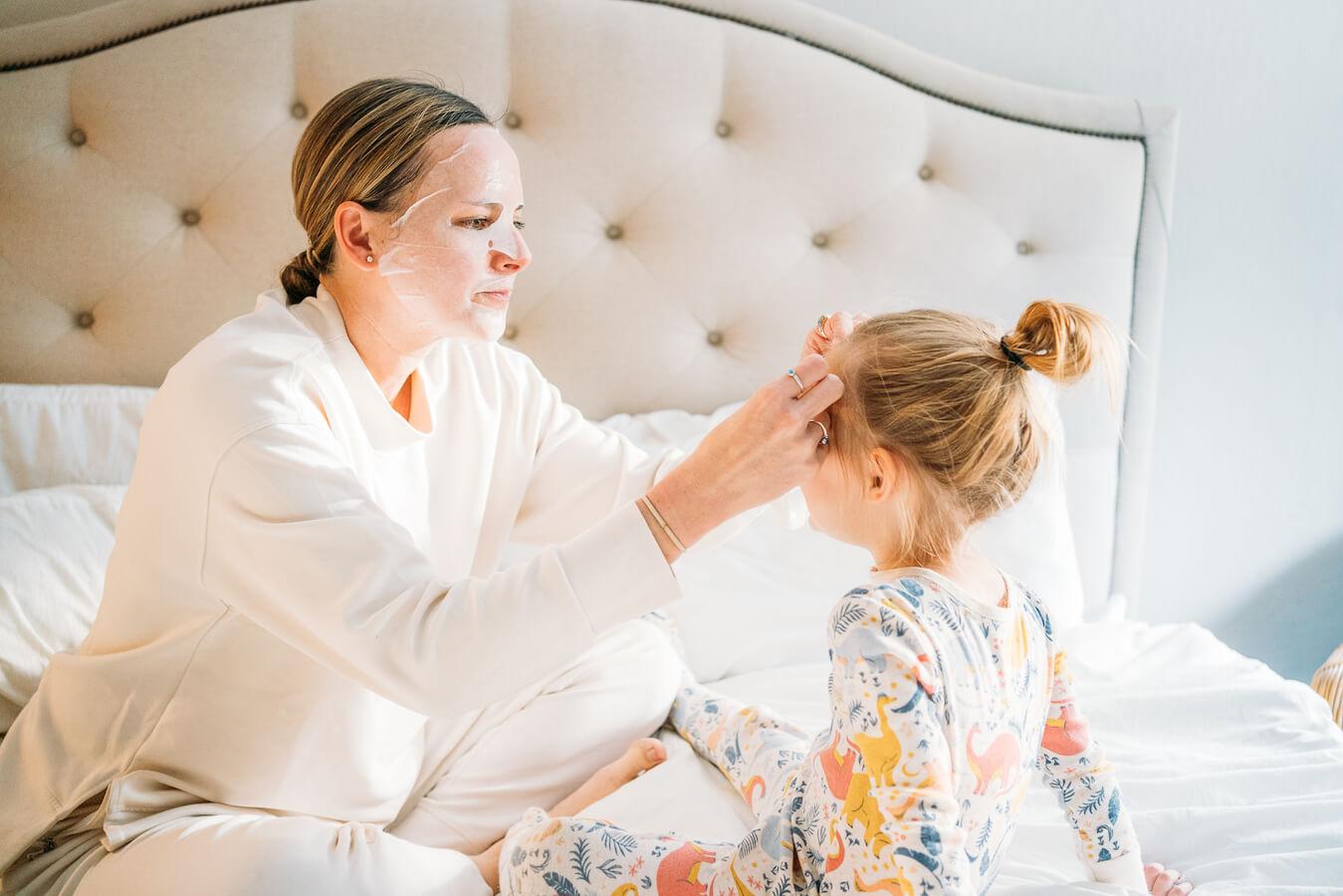 We love spa days with our moms, so when we were first introduced to sKIN Masks, it was a very happy welcome to our skincare regimen. Thanks to the pandemic shutting the doors of several of our favorite spas, we were left with partaking at-home spa days. Our enjoyment just got easier thanks to the nourishing masks designed for both parents and their children from sKIN Masks. This mask will help mom remember the importance of taking time out of her day to nourish both her skin and the parent-child relationship!
This hydrating honey mask is the perfect way to help mom and her little ones rejuvenate their skin and create a lasting bonding experience. Plus it teaches the importance of selfcare. sKIN is currently available for purchase at www.skincousa.com and Amazon.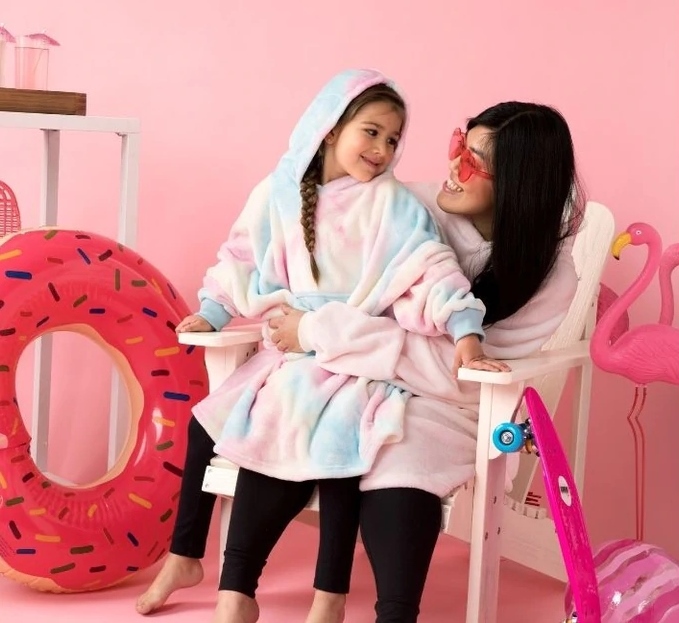 You may have noticed that as your mom gets older, she may complain about being cold all the time; apparently, it's a thing that happens with age. But, you can give her the gift of warmth and comfort with The Comfy Dream. This is sure to be one of her favorite Mother's day gifts.
The Comfy Dream is the lightest, softest, and most, well, dreamlike wearable blanket from the brand. Unlike the multi-layered thickness of The Comfy Original, The Comfy Dream wearable blanket is a single layer of luscious microfiber that's so soft, that you'll feel like you're wearing a baby blanket. Its lightness makes it perfect for wearing around the house, or even to take with you when you need your warmth to travel. Available in seven very cool colors, The Comfy Dream wearable blanket will be a hit for all moms who complain that they're cold. To learn more, visit www.thecomfy.com.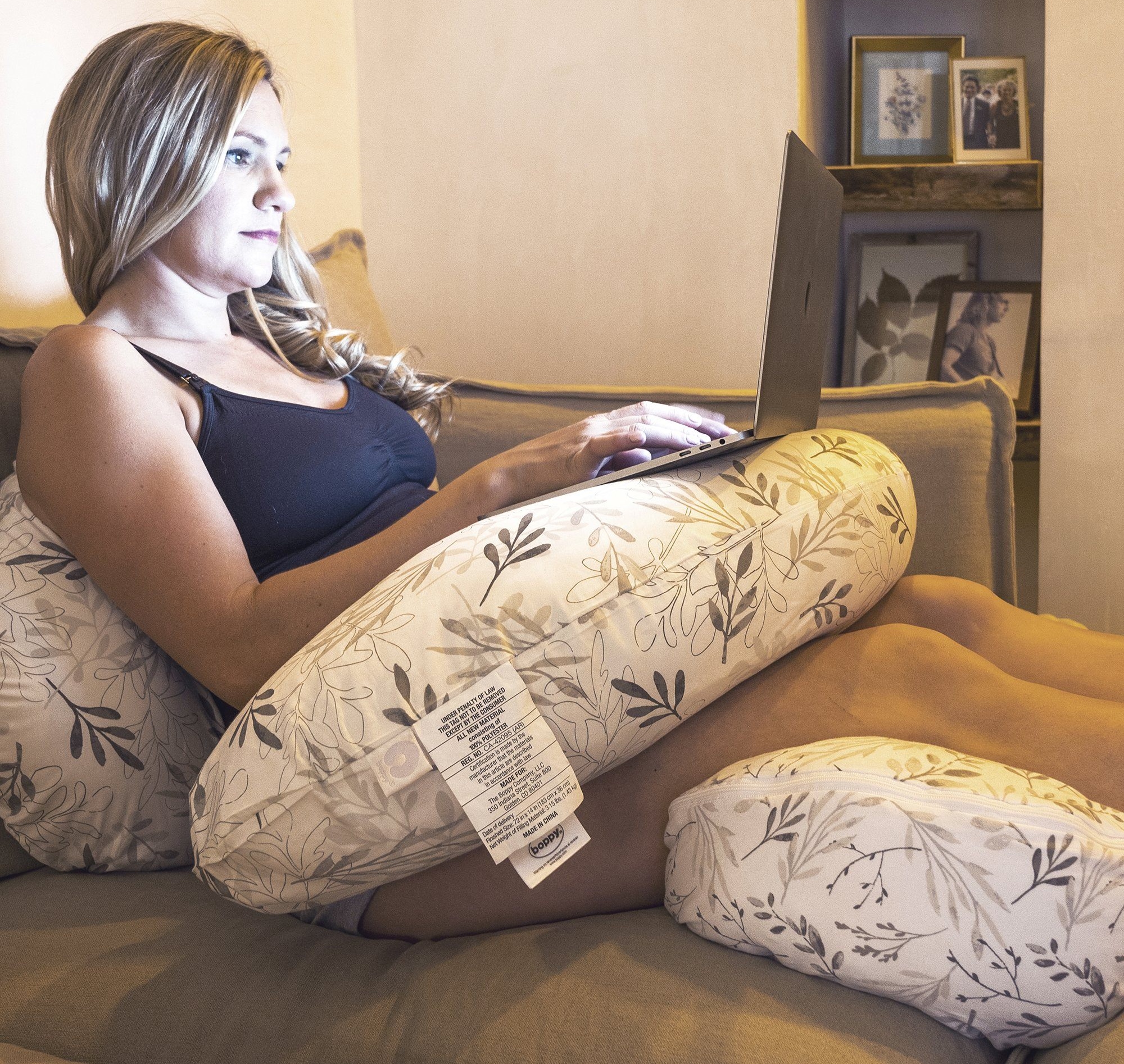 Is there an expectant mom on your Mother's Day gift list or a mom with back pain? She needs the Boppy Multi-use Slipcovered Total Body Pillow. Give her all the plush comfort she can get with this full-body designed pillow. Give the gift of the best night's sleep this Mother's Day. The Boppy Multi-use Slipcovered Total Body Pillow is a one-piece pregnancy pillow that can be used in multiple ways to make her and her growing baby bump more comfortable. Its unique contoured design supports her body head-to-toe. It's angled to wrap around the head and neck to take pressure off her shoulders and curved to match the natural leg line when side sleeping.
The Boppy Multi-use Slipcovered Total Body Pillow is available at Target, Buy Buy Baby, Baby List, Walmart, and Amazon.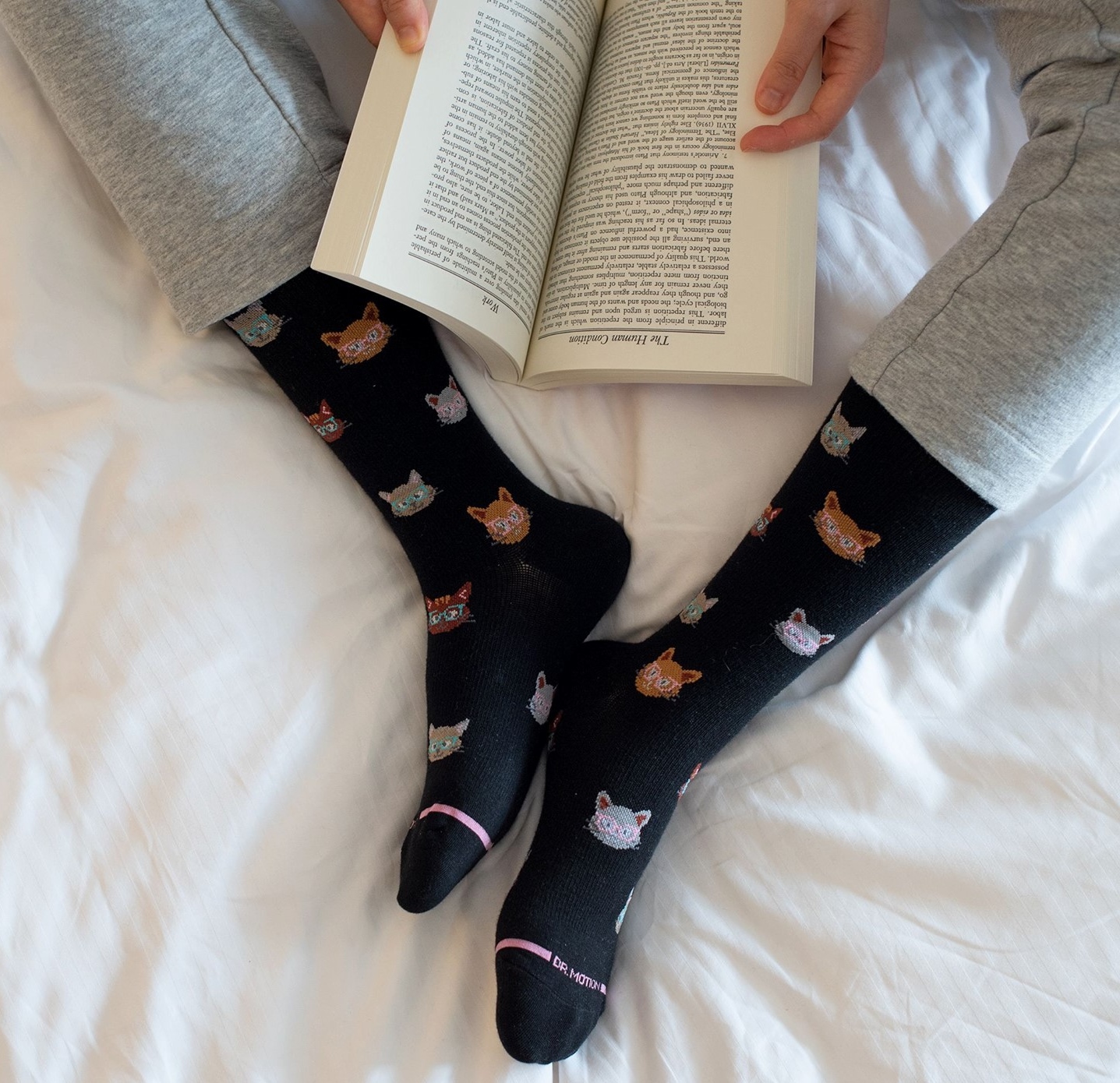 Selfcare is extremely important and most moms are known for putting everyone ahead of their own selfcare. Do you know a mom that's on her feet all day? Gift comfort and overall wellness this mother's day! Compression socks are most widely known for the treatment of varicose veins, spider veins, and lymphedema but those tend to be extremely tight and uncomfortable to wear for long periods of time. Soxland International's Dr. Motion is the first brand to bring stylish compression socks to the market that feature mild compression making them extremely comfortable to wear all day,
From everyday style to outdoor activities, Dr. Motion has a variety of styles and designs to give your feet the comfort they need no matter what activity you are participating in this spring. Featuring graduated compression for extra support, warm, moisture-wicking, breathable material, and anti-odor properties. Dr. Motion compression socks are available on Amazon, Kohl's, Target, and Walmart.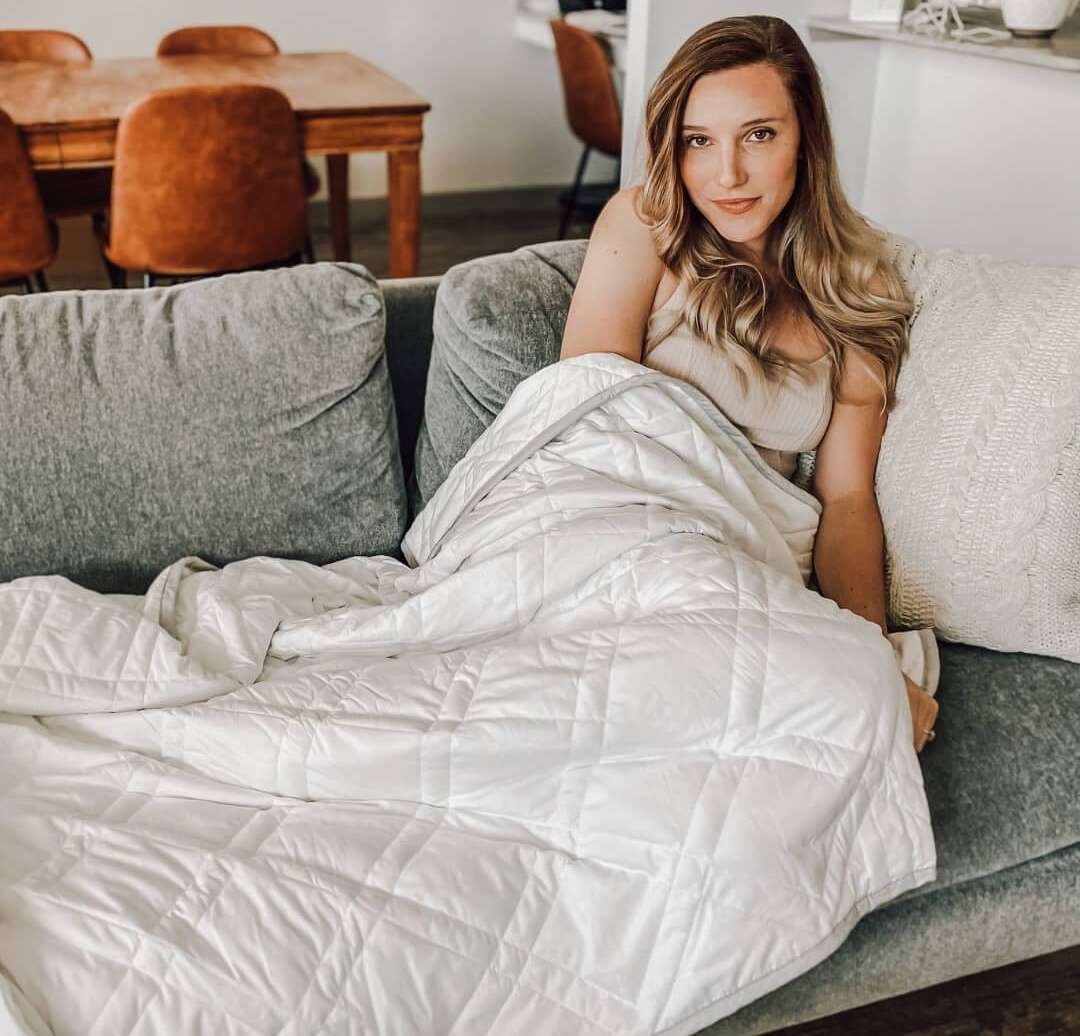 The weighted blanket your mom didn't know she needed! Aricove weighted blanket is a bestselling, smooth as silk, cooling weighted blanket to keep her comfortable without overheating! This bestselling cooling weighted blanket is made of natural bamboo fiber, superfine glass beads, and a hypoallergenic microfiber cover. Aricove's signature double-diamond design ensures the best body-contouring comfort. Highly breathable for hot sleepers and easy to machine wash and dry!