It's the holiday season and if you haven't started already, it's time to think about gift ideas. While we will certainly share typical gift ideas for fashion, beauty and accessory lovers (may even throw in a gift guide for fellow cocktails lovers), we wanted to share these gift ideas for those who have more of a sweet tooth. I mean you can't celebrate Christmas without some cookies right? So here we go:
Cheryl's Cookies Warm Holiday Wishes Gift Tin Tower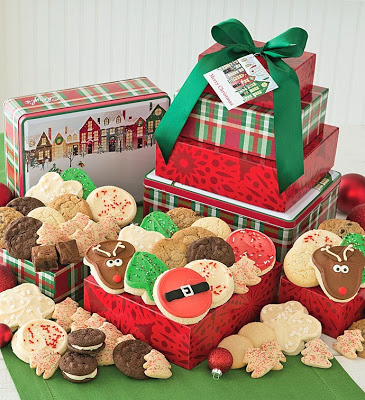 Cheryl's Cookies are known for their numerous varieties of delicious cookies. Their popular Holiday gift tower includes a new gift tin filled with individually wrapped gourmet cookies including their addictive buttercream frosted Holiday cookies, snack size cookies and brownies, butter shortbread cookies and buttercream layered chocolate cookie sandwiches. This festive set comes with a Merry Christmas gift tag and a total of 63 pieces to enjoy.
Paragon Books The Christmas Cookie Stamper Set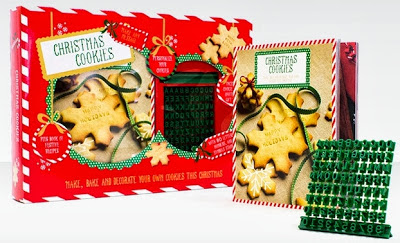 Have someone who loves to bake? Give them the gift of making, baking and decorating cookies to suit their tastes, and then stamp them with a personalized message using the 'Make Any Message' stamp. Whether they prefer simple sugar cookies or tasty gingerbread – the Christmas Cookies recipe book contains a selection of essential festive recipes to create at home. Includes ideas for home-baked gifts, decorations for the tree and even tasty snacks to leave out for santa! The recipe book contains full page photography and clear recipes (plus clear labeling of recipes suitable for use with the cookie stamp) that will help to ensure they bake something extra-special this year.
Pepperidge Farm Goldfish My Way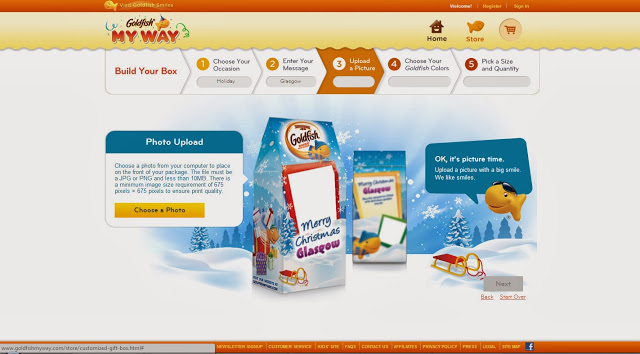 Okay, technically they're not cookies but you can still get into the holiday spirit with these addictive crackers. You can customize a box of Goldfish with photos and well wishes, the recipient's name and your favorite goldfish colors and after 3 weeks (14 days for production and 5-7 business days for delivery), this personalized gift of everyone's favorite snack is complete.
What do you guys think of these gift ideas? Do you guys know any other cookie gift ideas that may bring joy to any cookie lover?