One of the most difficult things to do is give up an addiction and with the stress of the holidays, most addictions, like smoking, are escalated. Some argue that cannabis-based vaporizers with sovrin extracts can help smokers give up smoking but there are lots of options available to help you quit the unhealthy habit. Whether you're considering buying some products from Vapeboss' NZ vape shop or you're shopping for a loved one, this E-Cigarette guide can help you out. It's really important that you do your research before buying any sort of vape or E-Cigarette product. Shop around, ask your friends for their recommendations, and read plenty of reviews to see which products are good and which you should avoid. You can never do too much research after all! If you or anyone you know is trying to give up cigarettes (maybe looking for a great starter to giving it up as a New year's resolution), ease off the nasty habit or you're looking for an alternative to traditional cigarettes like you're able to find on Liquide Cigarette Electronique for example, the following E-Cigarettes and Vaporizers make ideal gifts.
E-CIGARETTES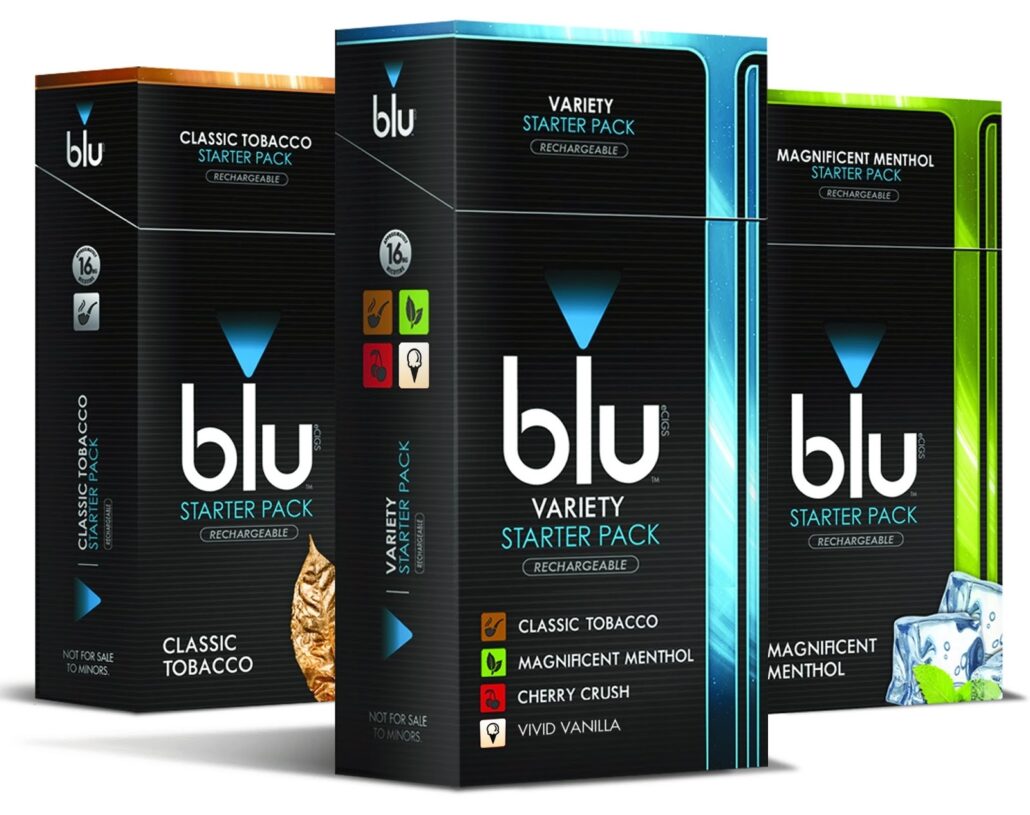 The slick black-bodied blu e-cigarette is made for on-the-go. The streamlined blu E-Cig Starter Pack is contoured to fit comfortably in your hand or pocket, while taking up less room in your bag or purse. It features a glowing blue tip that lights up with each puff (the LED tip will flash rapidly when your e-cig needs recharging), long-lasting, lithium-polymer rechargeable battery, built-in cartridge atomizer that is especially designed to give you maximum vapor, is available in seven fun flavor cartridges (Vivid Vanilla, Cherry Crush, Magnificent Menthol, Classic Tobacco, Java Jolt, Pina Colada and Peach Schnapps), and a silicone tip in the mouthpiece that helps prevent leakage. One cartridge is equivalent to approximately 250 puffs and each cartridge comes five in a pack.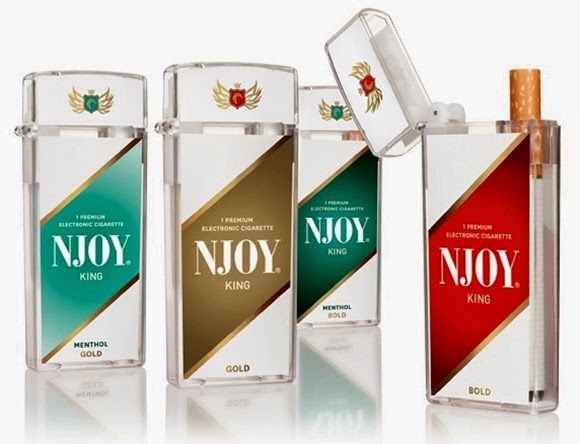 For those who want the look of a "real cigarette", NJOY E-Cigarettes is for you, just without the tobacco smoke. NJOY emits a flavorful but odorless vapor with no lighting or charging required. It costs less than regular cigarettes, features rich and authentic traditional flavors (Bold, Gold, Menthol Bold and Menthol Gold ), is virtually odorless, and has a great recycle program where customers can send in eight used NJOY Kings and get one new King for free! Try a FREE SAMPLE of NJOY now.
VAPORIZERS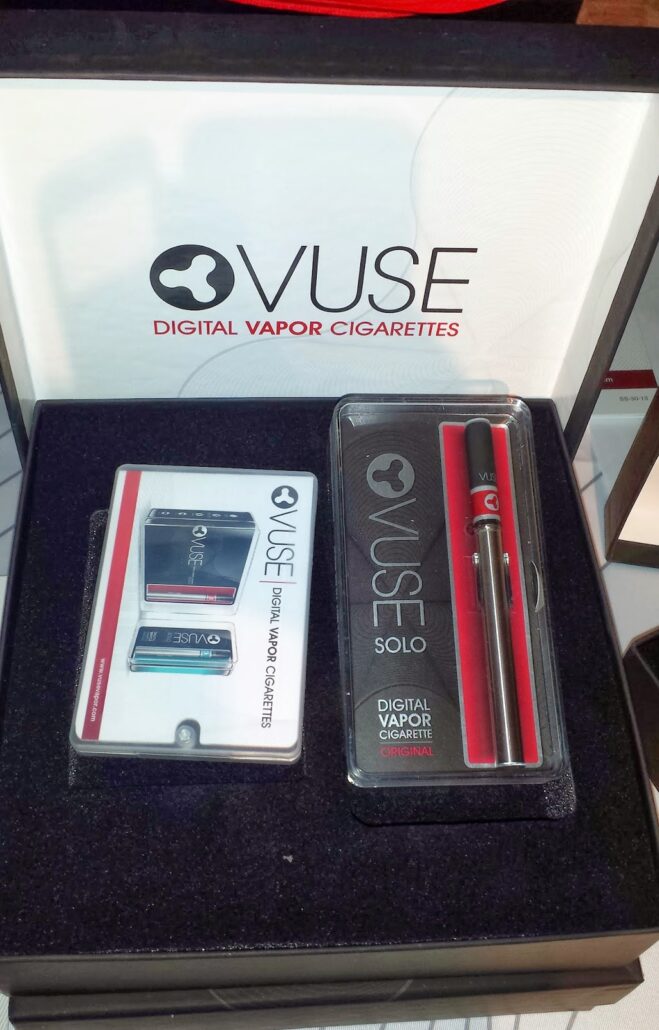 Unlike the previously highlighted, Vuse is called a Digital Vapor Cigarette and it's not a product to stop smoking, it is for those who want to switch to a smoke-free tobacco product. Vuse is the world's most advanced e-cigarette and the first e-cigarette designed with Smart Technology. It features a VaporDelivery Processor that works similar to a computer's system. This processor, located in the PowerUnit, works with a SmartMemory™ microchip in the cartridge that monitors and adjusts the power and heat delivered to the Cartridge up to 2,000 times a second. Vuse produces vapor, not smoke and comes in Original and Menthol flavors; it does not burn tobacco, instead, it heats liquid containing nicotine (4.8%) derived from tobacco. One cartridge lasts about the same as a pack of cigarettes. Vuse also features SmartLight, an LED at the tip of the PowerUnit informing consumers when both the battery and/or cartridge are running low, and when it is time to replace the Cartridge or recharge the battery.
Like NJOY, Vuse also offers a recycling program to, just visit Vuse Vapor Recycling or call 1-877-614-V– USE (8873) to register.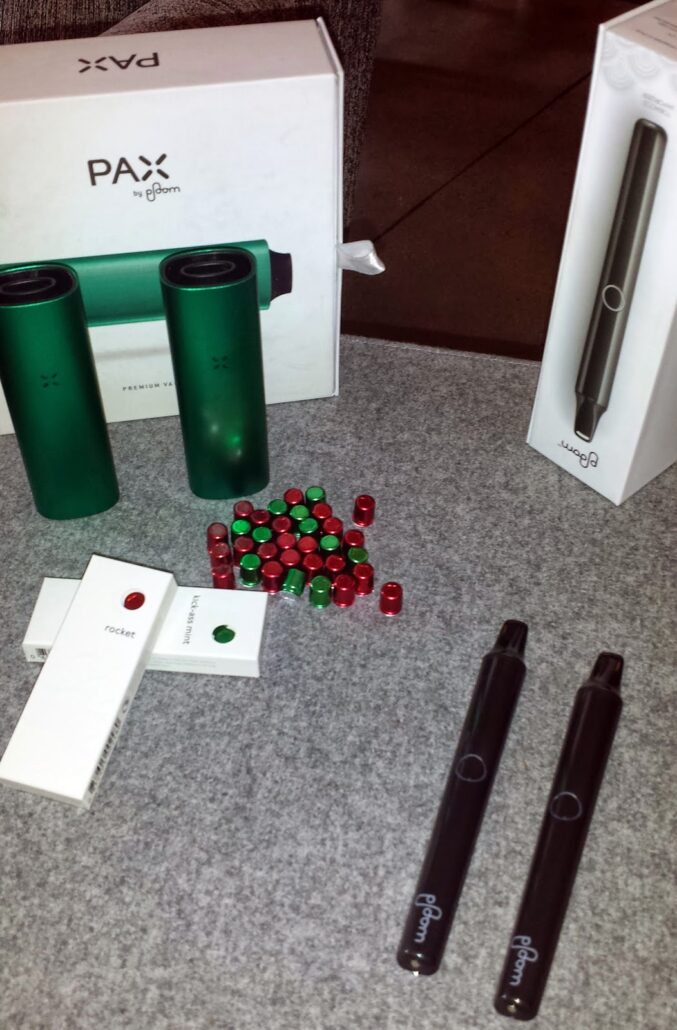 If you are a fan of Hookah or looking for a premium loose leaf vaporizer, then look no further than the Pax Vaporizer by Ploom. It's like a sophisticated portable hookah. And like the Vuse Vapor, Cigarette, it's not a product to stop smoking, it is for those who want to switch to a loose-leaf vaporizer. Pax heats but never burns your tobacco delivering pure, clean satisfying vapor. It's the world's most pocketable, premium loose-leaf vaporizer. Since Pax does not heat to combustion there is no smoke nor secondhand smoke. It features a long-lasting, permanent internal lithium ion battery, an indicator shows status, automatic motion-based temperature control, and charge status with a gentle shake, a wide heater chamber for a no-effort refill, a laser-welded stainless steel air path and a retractable mouthpiece that turns the device on and off. Just drop it on the included dock to charge. Each Pax unit comes with the following:
1 Pax Unit with 1 Screen
1 Mouthpiece and 1 Lid
1 AC Wall Charger Dock
1 Small Cleaning Kit (5 Pipe Cleaners and 5 Cleaning Wipes)
2 packets of Mouthpiece Lubricant
1 Pax Instruction Manual
So if there is a smoker in your life, these products will surely make them happy. It's like smoking, without really smoking.