When we think of fall, we think of treats that are savory, indulgent and decadent. While Spring and Summer reminds us of light and refreshing treats, and Winter reminds us of minty flavors, the fall season has us thinking of comfort flavors, such as caramel, bourbon, and vanilla. This is why we are fully enjoying the heavenly, more grown up flavors of
Ciao Bella's premium gelato and sorbetto
. For fall, we are totally indulging in the
Bartlett Pear Hibiscus and Marion Blackberry Cabernet Sorbettos, and Madagascar Vanilla and Bourbon Caramel Chocolate Gelatos
.

We love the rich flavor of Hibiscus tea and the distinctive buttery taste of pear, so when we saw this divine combination of flavors in the Ciao Bella Bartlett Pear Hibiscus Sorbetto, we had to indulge. The early onset of the fall season always has us thinking of sweet blackberries and nothing relaxes you more than sipping on a nice glass of Cabernet. For all you red wine lovers, you'll want to add the Ciao Bella Marion Blackberry Cabernet Sorbetto to your shopping list.

If you think of Vanilla as boring, think again. the rich, smooth, buttery taste of the Ciao Bella Madagascar Vanilla Gelato will definitely change your mind. This savory treat will delight and captivate your taste buds. And speaking of captivating flavors, no three words have ever been more delicious than Bourbon Caramel Chocolate. This trifecta of flavor explosion is lure you a journey of culinary escape like no other. Give in to the Ciao Bella Bourbon Caramel Chocolate Gelato's rich, dark chocolate, decadent french caramel, and smooth, smoky bourbon.
While you're at it, look out for their newest fall flavor, Fig Honey Toasted Almond Gelato, featuring a mash-up of juicy figs, sweet honey, and toasted almonds for a delectably sweet, fruity and nutty taste.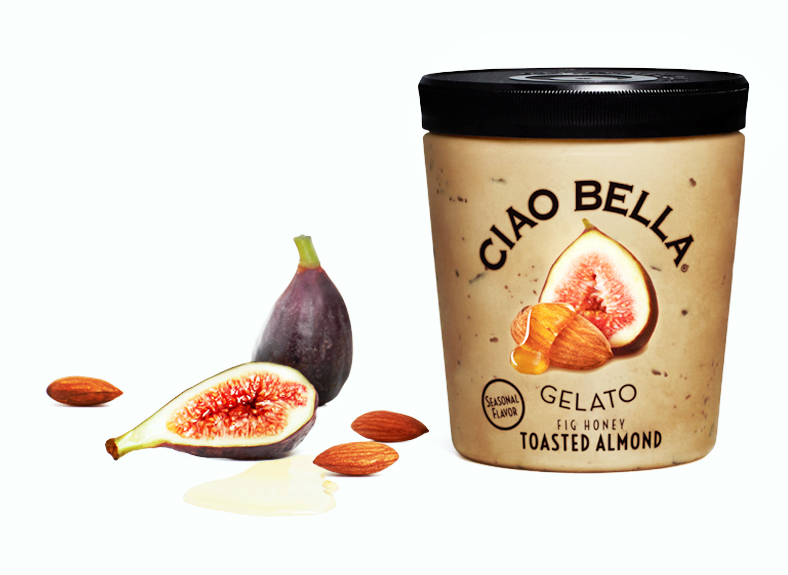 Grab any (or all) of these for $6.99 each and enjoy a $1.00 off Coupon to save on your favorite grown-up flavors.