Smelling great has just gotten easier, thanks to the latest fragrance launches hitting the shelves this fall. Today I am highlighting the newest must-have scents that are sure to tantalize your senses. There's much to love this season, from new celebrity fragrances, to additions to classic scents. Here are a few of the fragrances that recently launched, but you can enjoy year round. Welcome fragrances from
Elizabeth Arden, Jennifer Aniston, Taylor Swift, Elizabeth Taylor, Juicy Couture, One Direction, Britney Spears, and John Varvatos
:
Elizabeth Arden UNTOLD and UNTOLD ABSOLU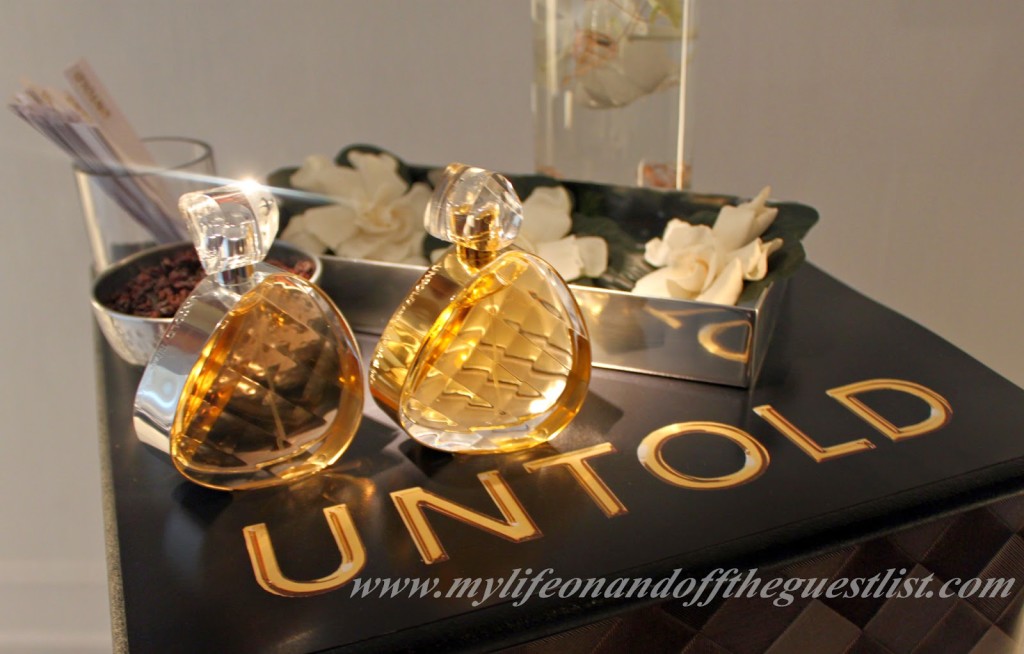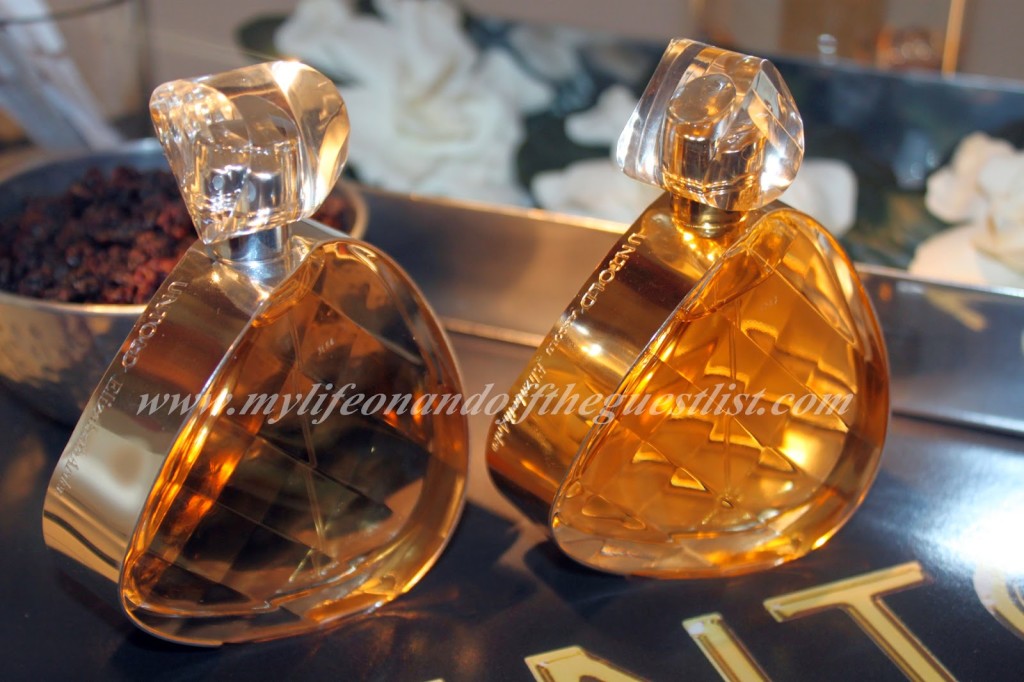 Elizabeth Arden UNTOLD is described as "the signature fragrance of the modern woman", a feminine, sophisticated, luxurious, modern, and sensual scent that is as multifaceted as today's modern woman. There is so much more to us than what is seen at the surface, which is brilliantly expressed through UNTOLD. This sentiment is perfectly expressed by IFF perfumer, Clement Gavvary: "I wanted UNTOLD to be a harmonious balance of the many facets of a woman, which, for me is the source of genuine beauty…" I would say this statement is something that all women can attest to.
The newest addition to the UNTOLD collection is UNTOLD ABSOLU. My favorite types of fragrances give you more than one note of scent that all compliment each other, which UNTOLD ABSOLU achieves. Boasting fruity accents, such as black raspberry and red plum, one of my favorite scents, Tahitian vanilla bourbon, along with many other notes that blend together, this fragrance is luxuriously feminine, captivating, and inviting, without being overwhelming.
J by Jennifer Aniston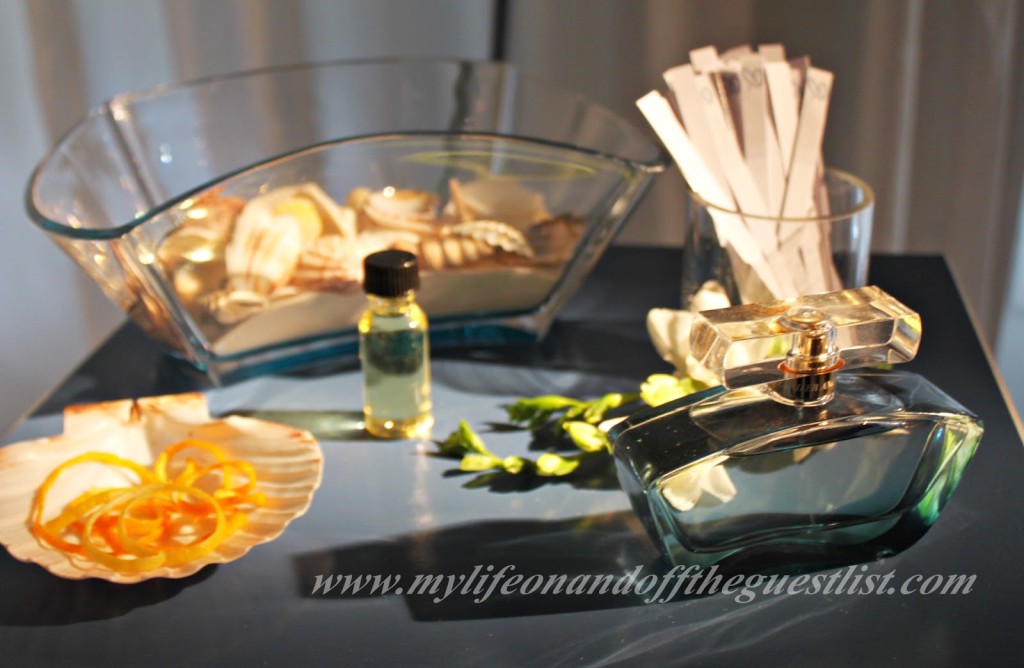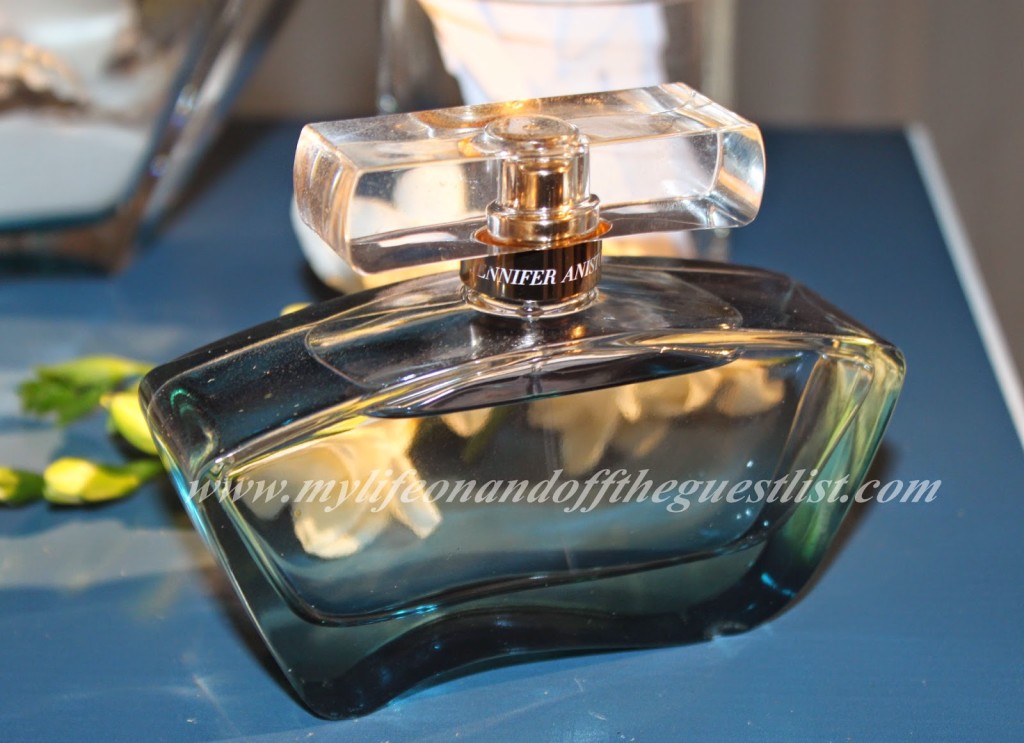 Elizabeth Arden presents the J by Jennifer Aniston. This fragrance strives to give us the feel of the beach, along with floral and bright citrus notes. It's clean, subtle scent celebrates the typical girl next door. The J by Jennifer Aniston is like a luxurious island vacation in a bottle.
Incredible Things by Taylor Swift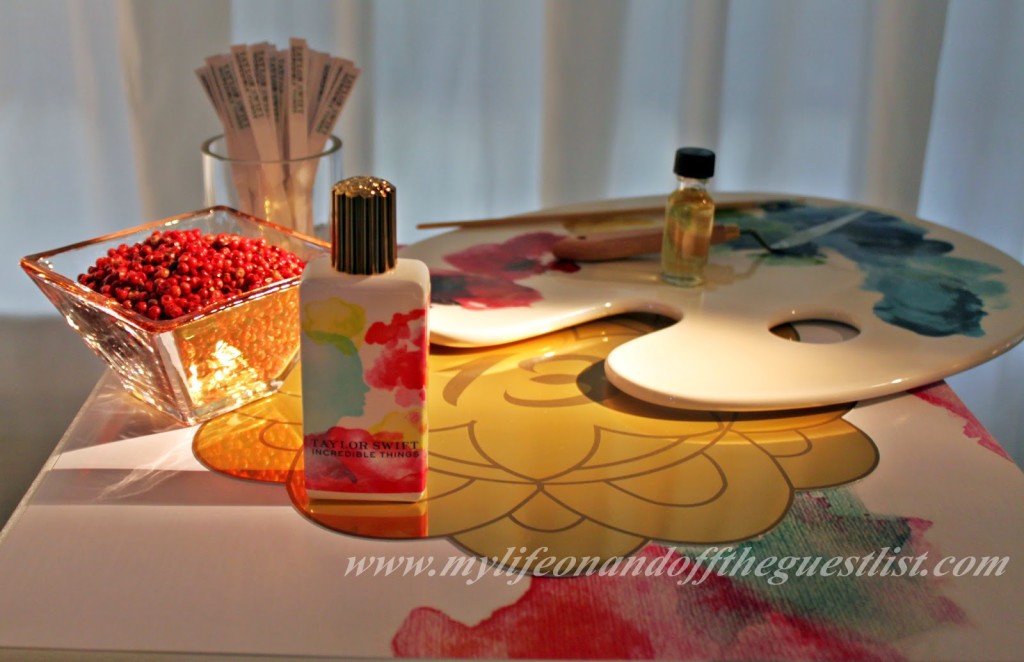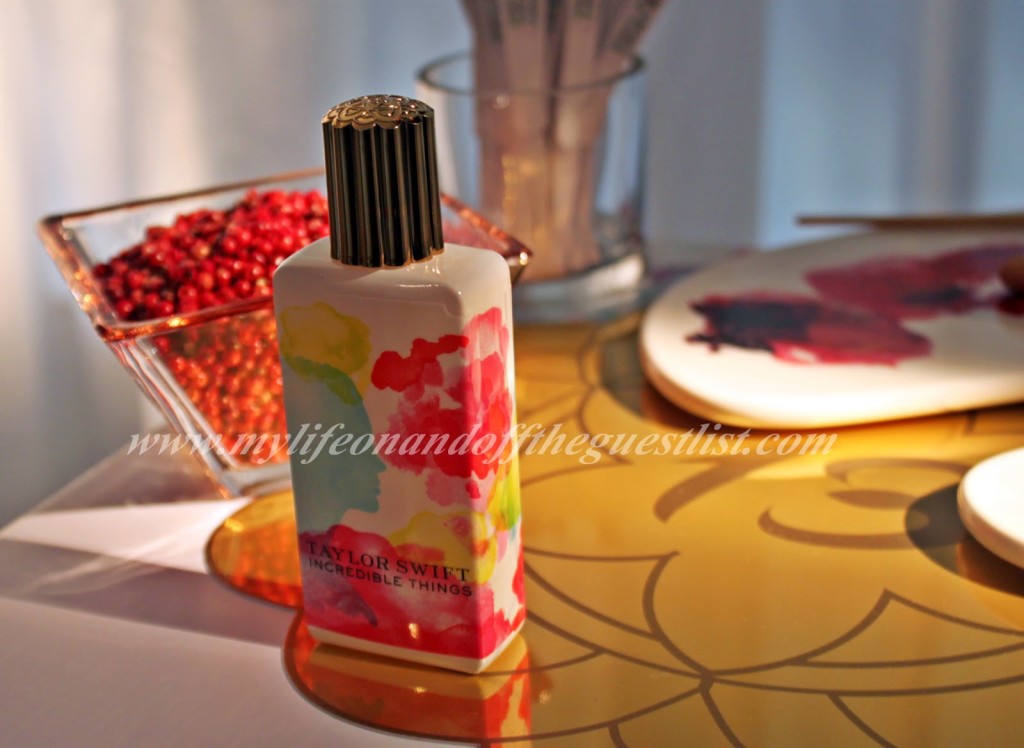 Making even more strides in the fragrance industry, Elizabeth Arden helps bring Taylor Swift's fragrance story to her fans. Incredible Things by Taylor Swift encapsulates Swift's persona in a bottle: soft, sweet, and full of life. This fragrance has notes of vanilla, sparkling grapefruit, and white amber, resulting in a romantic, warm fragrance that would make a great gift for Christmas or Valentine's Day.
Elizabeth Taylor White Diamonds Lustre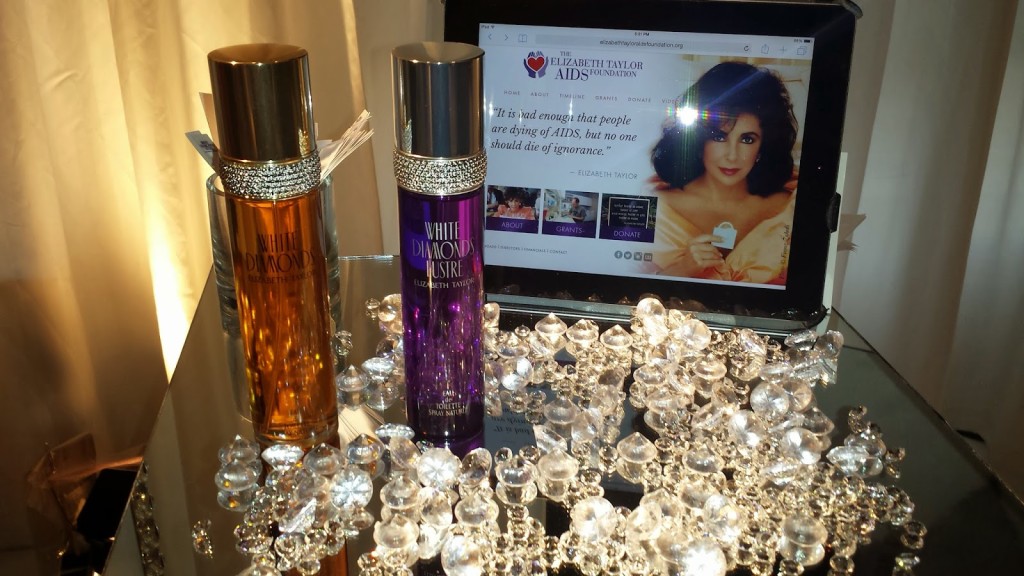 Left to right: Elizabeth Taylor White diamonds' classic design, Elizabeth Taylor White Diamonds Lustre
The new Elizabeth Taylor White Diamonds Lustre has kept the overall iconic design we all know and love, housed in a new purple hue, perhaps to celebrate her signature eye color.
Elizabeth Taylor's iconic fragrance White Diamonds fragrance celebrates its 20th anniversary. White Diamonds is a household name, and rightly so. The iconic fragrance line welcomes a new scent, White Diamonds Lustre Elizabeth Taylor, that just screams luxury. As famously put by Elizabeth Taylor herself, "a girl can always have more diamonds." White Diamonds Lustre Elizabeth Taylor gives women a scent that is an updated take on the classic scent. This new edition to the White Diamonds family really highlights the original fragrance, while offering something new.
Viva La Juicy So Intense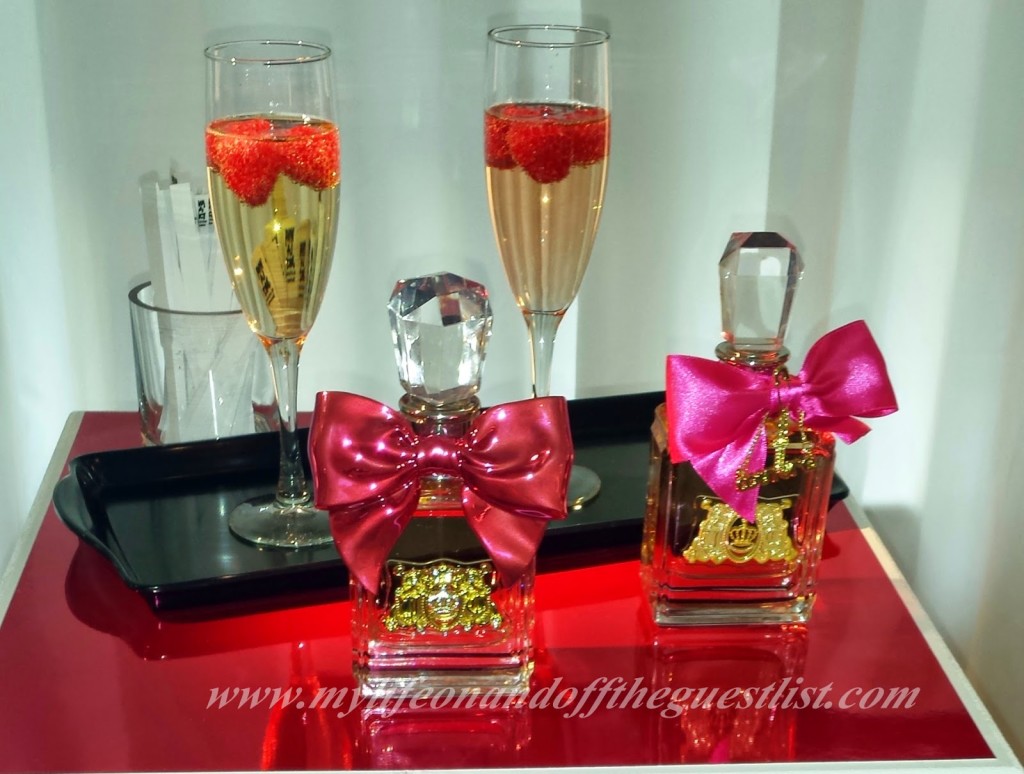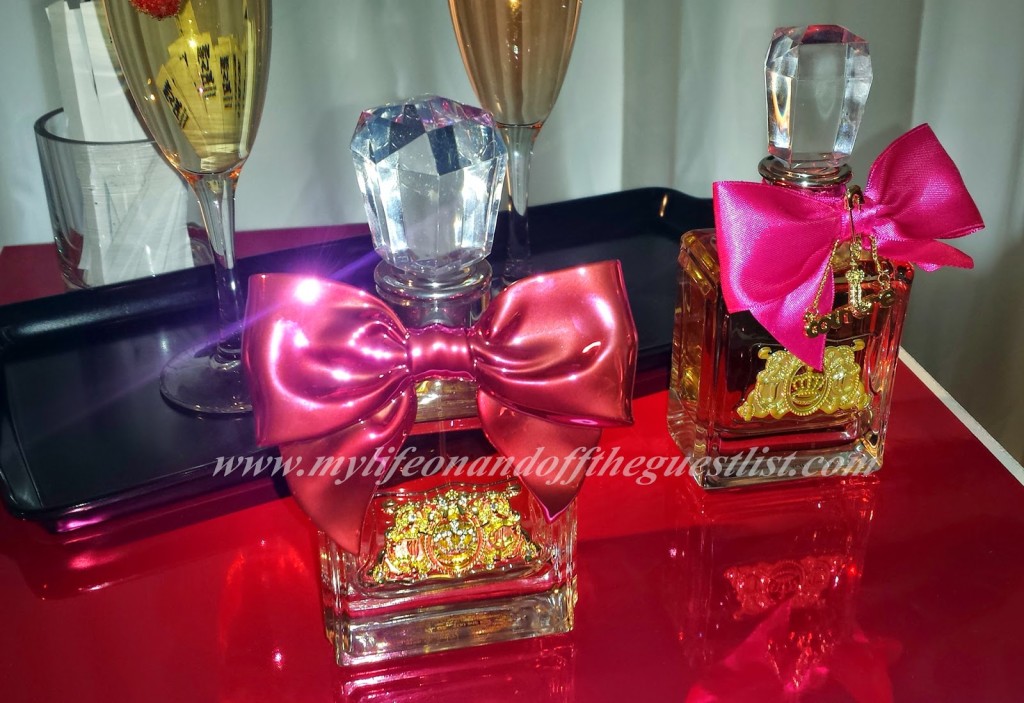 Left to right: Viva La Juicy So Intense, Viva La Juicy
The Limited Edition Viva La Juicy So Intense fragrance has taken the classic Juicy Couture bow and gone uber-luxe with a metallic version to give that extra shine.
Juicy Couture launched their 4th limited edition fragrance, Viva La Juicy So Intense, in September. Viva La Juicy So Intense is described as luxurious and decadent, which is how every woman should feel! This fragrance is fun and new, and perfect for any woman who knows she deserves to have it all, while still having fun.
One Direction You & I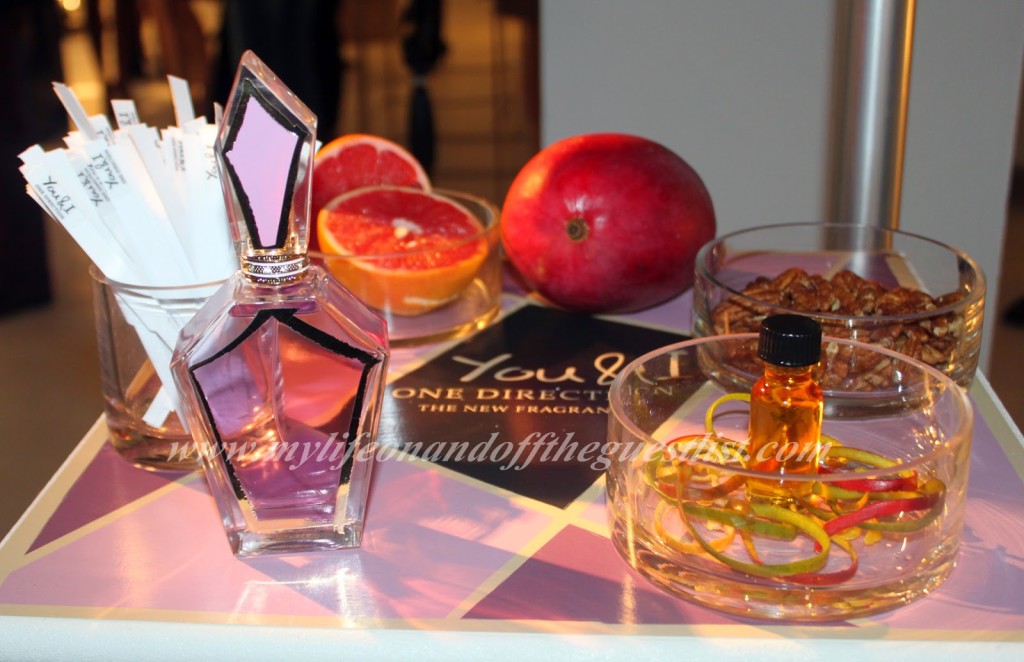 I love the packaging for You & I by One Direction. The sharp angles and elongated cap give a very sophisticated feel to this fragrance.
One Direction, known for loving their fans, and they wanted to give them something special, which is why launched their newest fragrance, You & I. The fragrance embodies that fleeting time in between spring and summer, where everything is blooming and the weather is perfect. The fragrance, launched in August, is a great balance between fruity, citrusy, floral, and earthy notes. Fans will especially love the surprise keepsake ring, featured around the bottle's neck.
Fantasy Britney Spears and Fantasy Britney Spears Stage Edition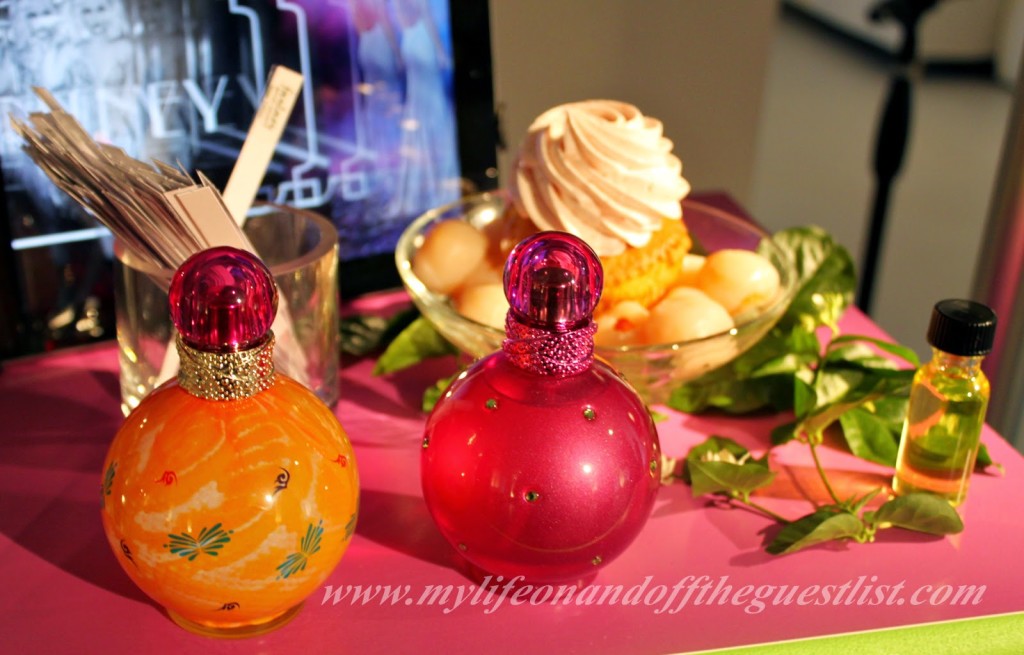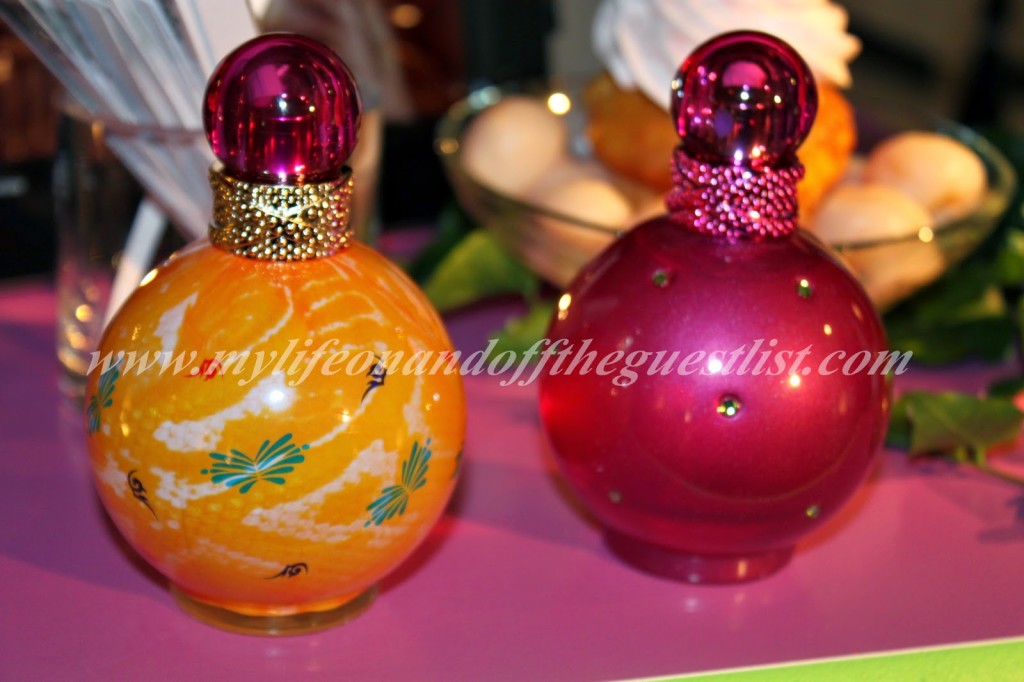 The bottle on the left is Fantasy Britney Spears Stage Edition, a limited edition, inspired by one of Britney's most iconic performances, I'm A Slave 4 U, from the 2001 MTV Music Awards. The bottle boasts a snakeskin print, reminiscent of the yellow python Britney draped around her shoulders during the performance. A must have collectible for any Britney Spears fan!
My personal favorite fragrance is Fantasy Britney Spears. The fragrance features notes of exotic fruits, such as red lychee, quince, and kiwi, which pairs perfectly with its cupcake accord (which I love!), jasmine petals, and white chocolate orchid. The fragrance is sweet, fruity, and unforgettable. This has become my go-to fragrance as it keeps me smelling and feeling great all day long.
John Vavartos OUD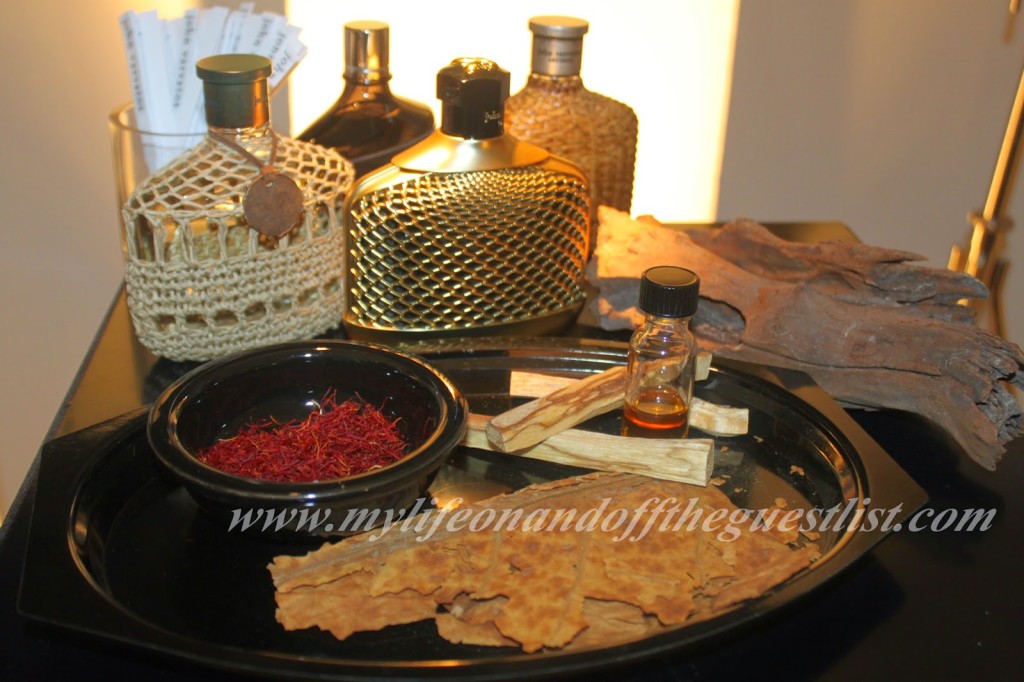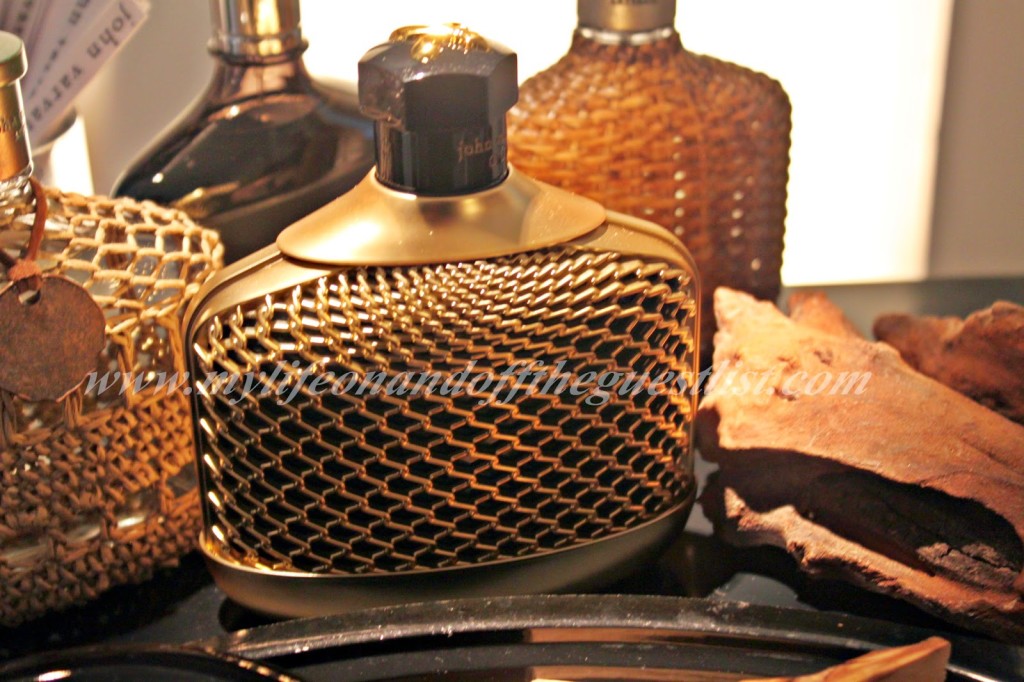 Oud is housed in the classic John Vavartos' fragrances flask, but it has been redresses with gold mesh to look like a rocker's microphone. This bottle is a new and innovative twist on the old favorite.
A great gift for a man of sophisticated, refined taste: John vavartos' OUD. The fragrance uses sweet tobacco, along with clary sage to capture a man's masculinity, while there are some playful notes which can be credited to scents such as juniper berries. A medley of scents meant to encompass the many sides of a sophisticated and worldly man, this would make a great gift for any of the men in your life.
What are your go-to fragrances? Which of these new launches are you drying to try?
EDITED BY GLASGOW SKINNER