Calling all Betty Boop fans…..Boopers? Boopsters? You can now get all your must-have Betty Boop merchandise in one place. The world's most iconic pin-up, who has been featured in films and on a plethora of products and merchandise since her debut in 1935, welcomes you to her newly relaunched e-commerce site,
www.BettyBoop.com
, the official, and go-to website for products featuring the historic caricature of a Jazz-era flapper. Are you an avid fan? The website
offers everything you may need with thousands of licensed products available, including everything from
women's apparel
and accessories to housewares and kitchen products, automotive accessories to stationery, and collectibles. Ladies, if you're looking to start your Betty Boop collection in a fashionable way, you can rock this iconic symbol in some casual chic
Betty Boop women's fashion
looks, including t-shirts, sweaters, pencil skirts, shorts, etc.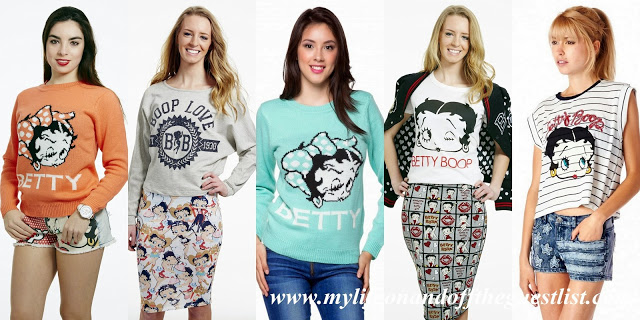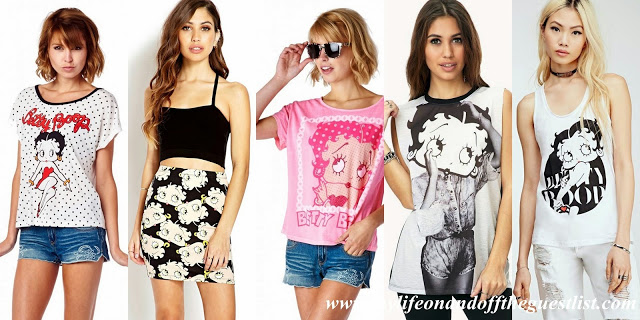 The new e-Commerce site is offered through a partnership with Amazon.com, the website also offers a variety of items featuring Baby Boop, the child version of the popular character, the latest Betty Boop product launches, a blog, Betty Boop's social media platforms in real-time, access to contests and giveaways, and for you die-hard fans or those who want to know more about this classic character, a link to Fleischer Studios for additional information on Betty's history.
"We are delighted to announce the opening of the new Betty Boop store through a new arrangement with Amazon," said Ita Golzman, Vice President, North American Licensing for King Features Syndicate.  "After researching potential partners for this venture, and even considering things like accounting services for ecommerce companies, King Features decided to work through Amazon because of its unparalleled excellence in delivering a superior e-commerce experience and high standards for customer service. Betty's fans are already familiar with Amazon's interface for shoppers and the trust factor that we wanted for them in shopping at the Official Betty Boop Shop is clearly there. Betty's fans deserve the very best and we are confident that the Shop will quickly become the premier online shopping channel for Betty Boop fans."