We're always on the lookout for the latest in beauty products, and many cross our desk almost daily. While we want to love them all, we cannot but there are several that captures not only our hearts, but our attention as well. Today we share four beauty products that left quite the wonderful impression on us and products we think you should definitely make room in your beauty cabinet, from
Dr Splendid
,
Luzern Laboratories
, and
Juara Skincare
. Today's products focus on beauty technology for the entire face, lips, eyelash, and eyebrow enhancements, and anti-aging properties. Let's dive in, shall we?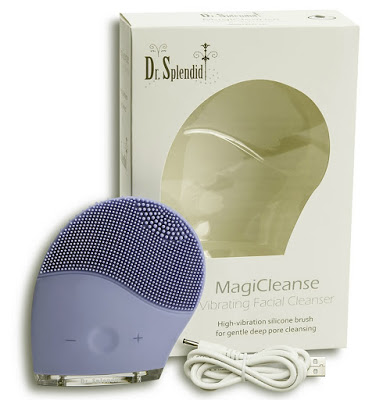 After being introduced to our silicone toothbrush, and the benefits of this gentle yet highly effective cleansing technology, we've been addicted to products made from this innovative technology. So of course it's no surprise the Dr. Splendid MagiCleanse, a vibrating, silicone facial Cleansing Brush, is a favorite of ours. With its smart, ergonomic design that is comfortable to grip and contours to your face, this high-vibration, naturally hygienic silicone brush offers gentle, deep pore cleansing in an incredibly stylish device. After using the MagiCleanse, we immediately stopped using our other facial brush, because it always left mini scratches on our skin. With the Dr. Splendid MagiCleanse Silicone Facial Cleansing Brush, there is no fear of accidentally irritating or scratching our skin, no matter how sensitive it is.
With 6,000 vibrations per minute, the MagiCleanse penetrates to release dirt and oil from the depths of your pores. It thoroughly cleanses and refreshes your complexion, can be used daily, boasts multiple brush areas to accommodate all skin types, 15 operating speeds so you can easily find the most comfortable and effective mode for you, and prepares your skin to better absorb your serums and facial creams, so they can work more effectively. We've been using it the Dr. Splendid MagiCleanse for the past few weeks and we're so happy with the results, our skin is incredibly soft, brighter, and of course youthful thanks to this gentle silicone exfoliator. Want to try it out for yourself, visit www.drsplendid.com and use the code OTGL40 to get an 80% discount and purchase the device at just under $40.00 – a very special introductory price, but be quick, because this deal disappears at the end of this month.
Luzern Labs Bio-Suisse Lash + Lip Enhancing Treatments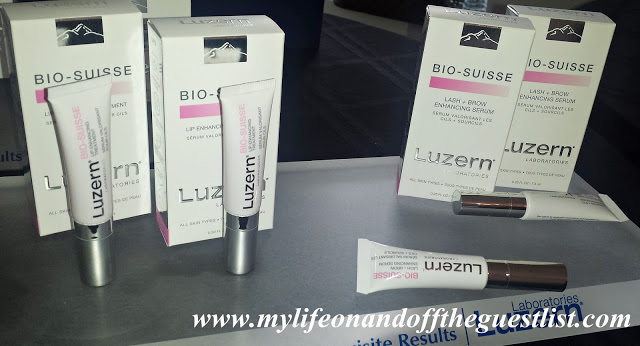 There are a lot of things you can do in a month, lose weight, pay off a small debt, or transform lips, lashes, and eyebrows. Boasting powerful, peptide-rich formulas with powerful complexes of active bio-suisse botanicals, and vitamins, the Bio-Suisse Lash + Brow Enhancing Serum, and Bio-Suisse Lip Enhancing Treatment will transform your lips, lashes and brows, in a little as four weeks. The best part, 25% of proceeds from the sale of these two products will be donated to the breast cancer fund.
If you're looking for longer, thicker, stronger, and healthier lashes and brows, look no further than the Bio-Suisse Lash + Brow Enhancing Serum to revitalize the hairs of your lashes and eyebrows to promote fullness and volume naturally. This powerful serum protects the thin skin around the eye from inflammatory hair loss, enhances hydration and shine, supports healthy hair growth, and promotes longer growing season of hair follicles.
Keep your smile youthful with the Bio-Suisse Lip Enhancing Treatment. Boasting ingredients such as Co-Enzyme Q10, Lipo-Amino Acids, Vitamin C, Polyglycerides from Organic Sunflower Oil and Organic Sweet Almond Oil, this age-defying lip treatment rejuvenates the delicate skin surrounding the lips, improving your lips' shape, suppleness, texture, and volume, leaving you with lips that are refreshed, luscious, younger-looking. Say goodbye to aging lips, and hello to lips that are naturally plump, even toned, and wrinkle-free.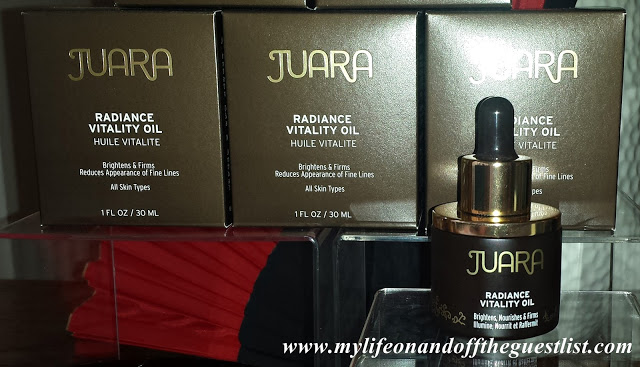 We're a huge fan of Juara Skincare for their wonderful products that have helped control our breakouts. Juara is a skincare brand we use quite a bit and trust a lot. So when they come out with new products, we have no problem adding them to our beauty arsenal. Their latest launch, Radiance Vitality Oil, is a light but powerful treatment oil that contains a powerful complex of the purest, most precious oils that are super nutritious for the skin, including Plumeria, Passionfruit, Candlenut, Coconut, Macadamia, Jojoba, Avocado, Turmeric and Rice Bran Oils, stabilized Vitamin C, and a firming Five-Flavor-Berry Extract to immediately hydrate, brighten, firm and restore skin elasticity without leaving a greasy feel. This botanical youth elixir provides powerful antioxidant protection that addresses all signs of aging, leaving you with brighter, firmer, smoother and noticeably healthier looking skin. You can't ask for ore than a wonderful brand and product.