Hello February and hello to Black History Month. During the month that celebrates all things African American, we, along with most, share our favorite Black icon quotes, and some facts about little-known Black heroes, as well as highlight a few Black-owned brands. This year we thought why not treat Black History Month like we do Christmas, Valentine's Day, Mother's, and Father's Day and create a gift guide of great gifts that are founded by Black-owned brands? So here we are with our first Black History Month Gift Guide.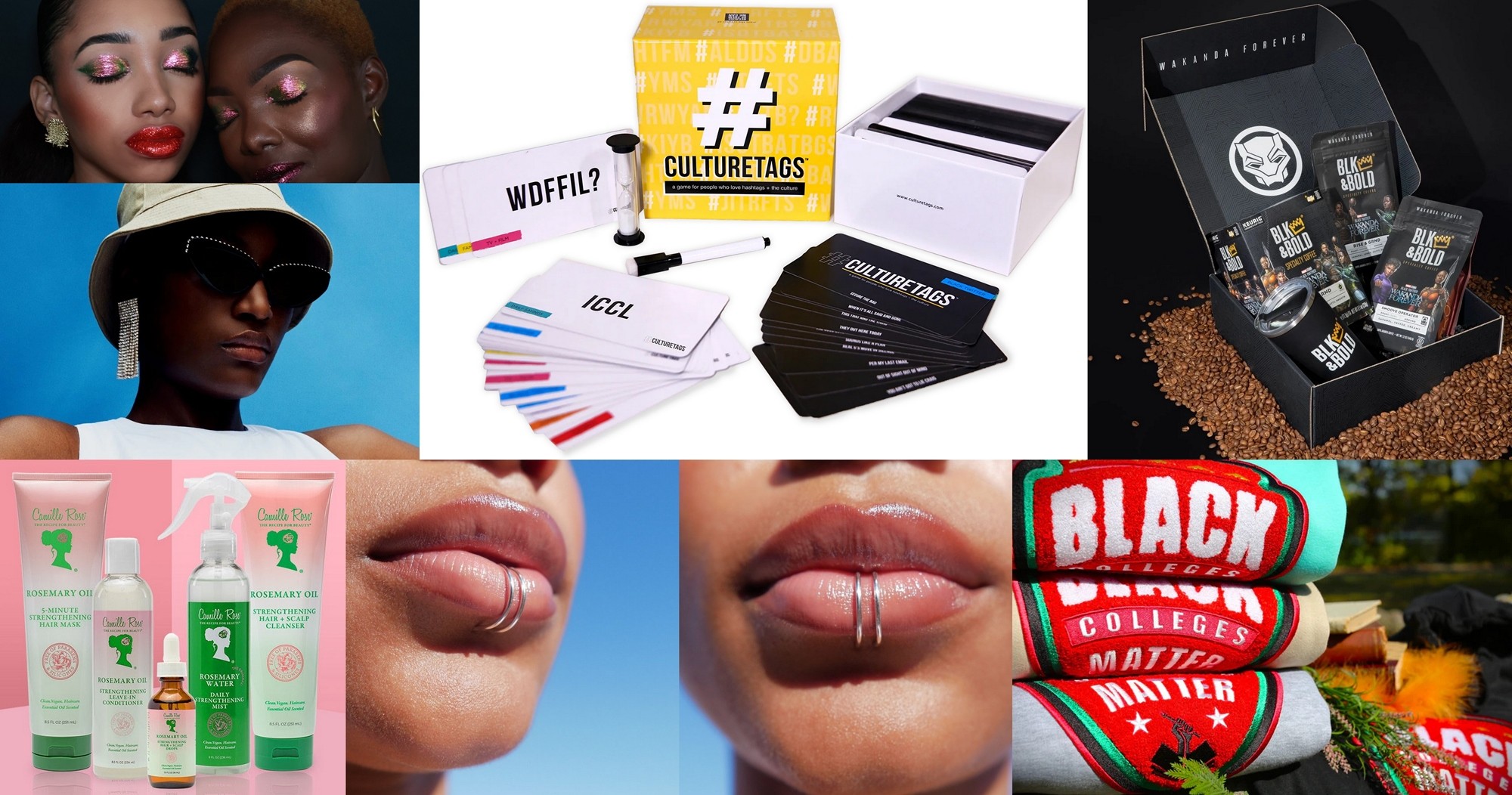 This month, instead of just verbally celebrating historical Black figures, let's financially support the wonderful Black-owned brands offering their amazing products. We wish we could highlight all but today, we're bringing special attention to the brands we're currently obsessing over. Join us as we drool over the collective brilliance of #Culturetags, Blk & Bold, Camille Rose Naturals, Black Colleges Matter, Kimeze Eyewear, Sunangels, and Stay Golden Cosmetics. We'd be more than happy to be gifted any (or all) of these great Black History gifts. Let's get to know them, shall we?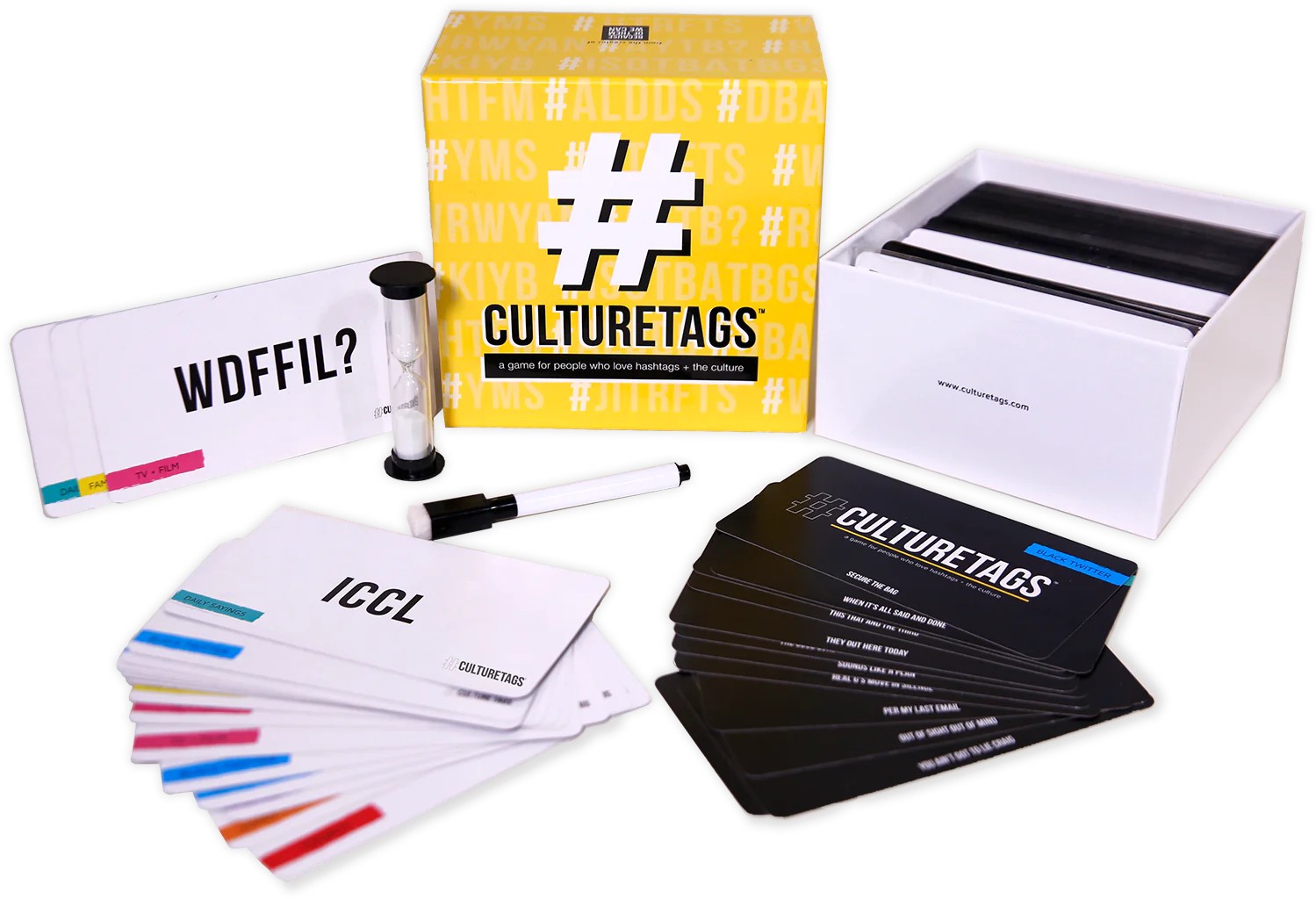 Grab a group of friends, split into teams, and show each other what you got! #CultureTags is a guessing game that puts your knowledge to the test on how well you know the culture. Created by Black-owned and Female-led media agency, Culture Brands during the pandemic, #CultureTags centers Black culture in a way that invites others to celebrate Black joy and nostalgia, So pick a card, show the #CultureTag, and get to guessing. It's like charades, just…better. Get yours now at www.culturetags.com.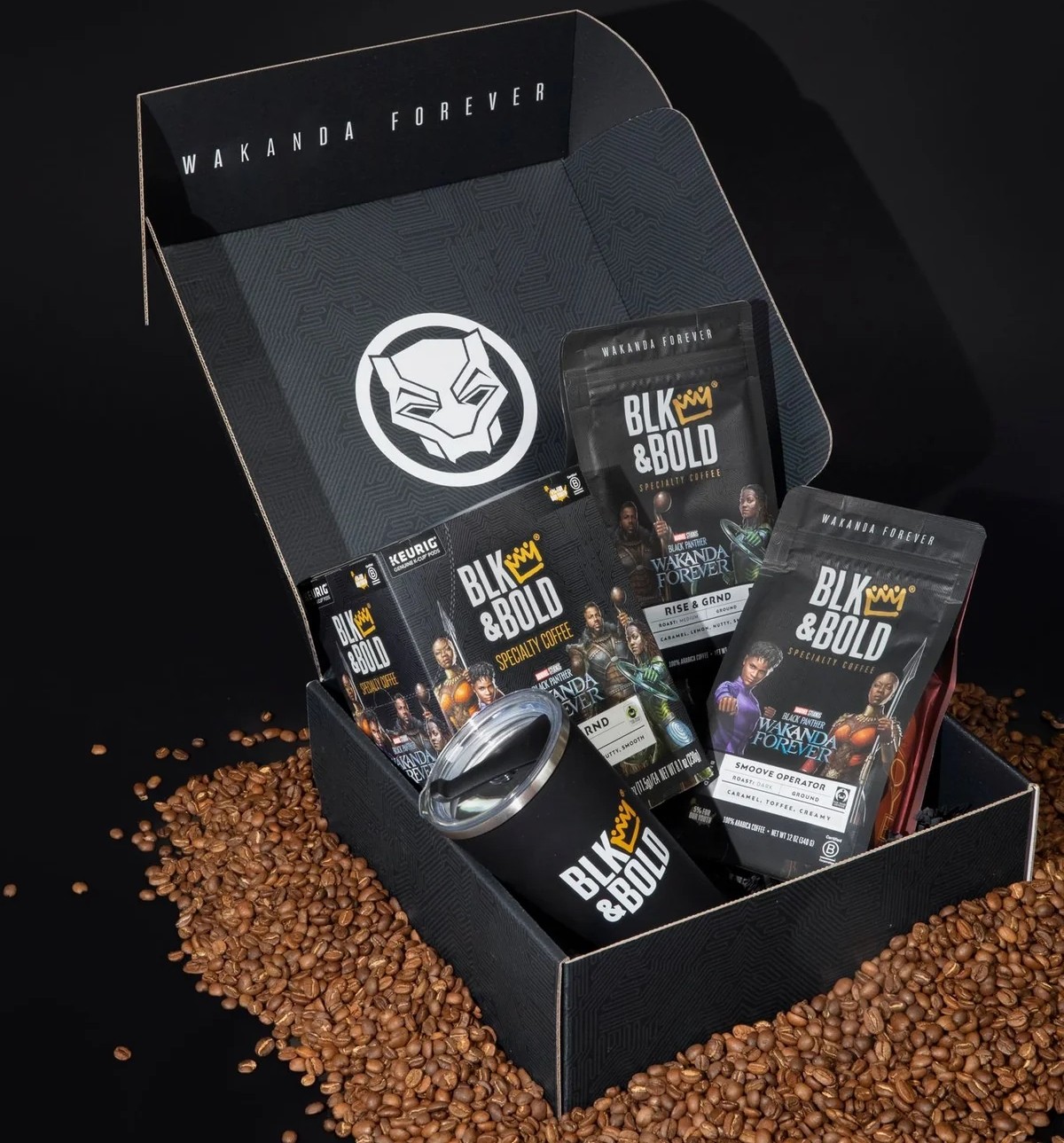 If you've been looking for a chance to live out your café barista dreams, look no further than this Black-owned brand. Black Panther: Wakanda Forever hit theaters this past November, and for fans who can't get enough, what better way to start your day than with some Black Panther-inspired coffee? The Black Panther: Wakanda Forever BLK & BOLD collection reimagines packages of some of the brand's signature flavors including the RISE & GRND coffee bags RISE & GRND K-Cups, and Smoove Operator coffee beans.
And, for the first time ever, the brand dedicated to making purpose popular again has released a barista book that will donate 100% of its proceeds to the 'For Our Youth' initiative, furthering the brand's mission to help vulnerable youth nationwide. The Recipes For Impact recipe book is perfect for main-character energy first thing in the morning.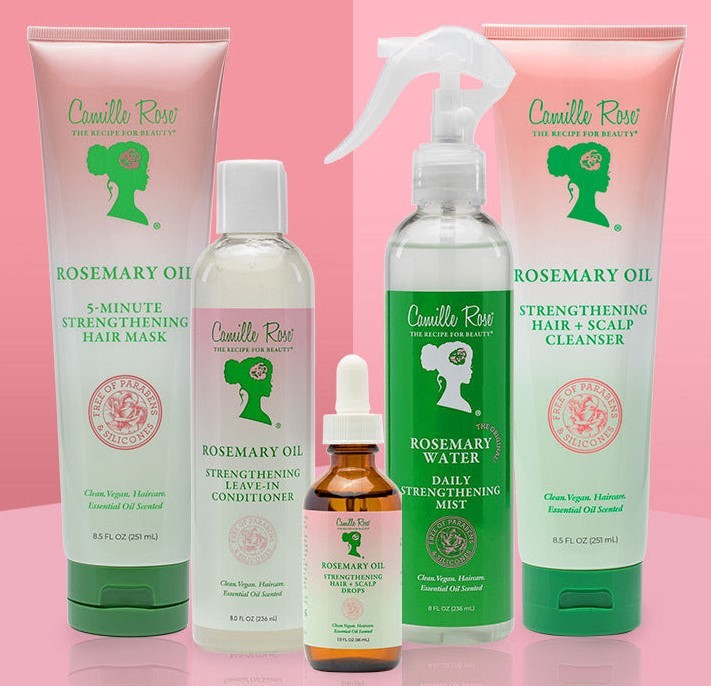 Camille Rose Naturals' new Vegan hair collection Rosemary Oil, is a must for strong, worry-free hair. The new collection strengthens and nourishes every strand with an array of amazing products designed specifically to reduce breakage, stimulate growth and make sure gorgeous tresses are here to stay. The new line is available at Ulta Beauty and is ready to get everyone's locks in check!
The Collection Includes:
ROSEMARY WATER DAILY STRENGTHENING MIST is a pure rosemary mist crafted to decrease scalp inflammation, stimulate hair follicles, and drastically boost healthy hair growth.
ROSEMARY OIL STRENGTHENING HAIR & SCALP DROPS, an intensely nourishing, multi-use oil enriched with pure rosemary to promote healthy hair growth, stronger strands, and visibly revitalized, shiny curls.
ROSEMARY OIL STRENGTHENING LEAVE-IN CONDITIONER, a daily texture moisturizer crafted to strengthen strands, detangle, and encourage growth with medicinal rosemary oil.
ROSEMARY OIL STRENGTHENING HAIR & SCALP CLEANSER, strengthening hair and scalp cleanser crafted to gently remove product buildup and restore essential moisture with lemon peel and rosemary.
ROSEMARY OIL 5-MINUTE STRENGTHENING HAIR MASK, a deep conditioner crafted to reduce breakage, strengthen fragile strands, and promote healthy hair growth in a fraction of the time.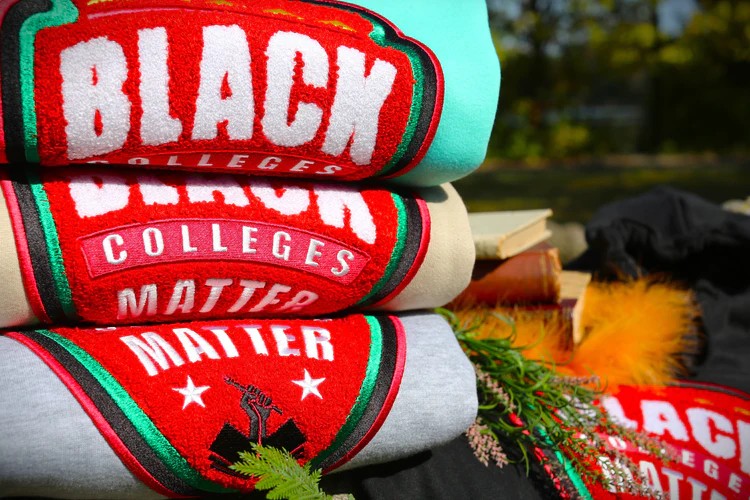 Historically black colleges and universities have played a vital role in the education of Black and Brown people who were often denied higher education. Black Colleges Matter is here to remind us of just that! With a collection of thick, warm fleece hoodies and 100% cotton tees, you're not only supporting a Black-owned small business, but you're also reminding everyone of the importance of Black education and the historic Black colleges.
Plus, 5% of their profits are donated to the UNCF. What better way to support a Black-owned brand and the fund that's been awarding scholarships and internships since 1944!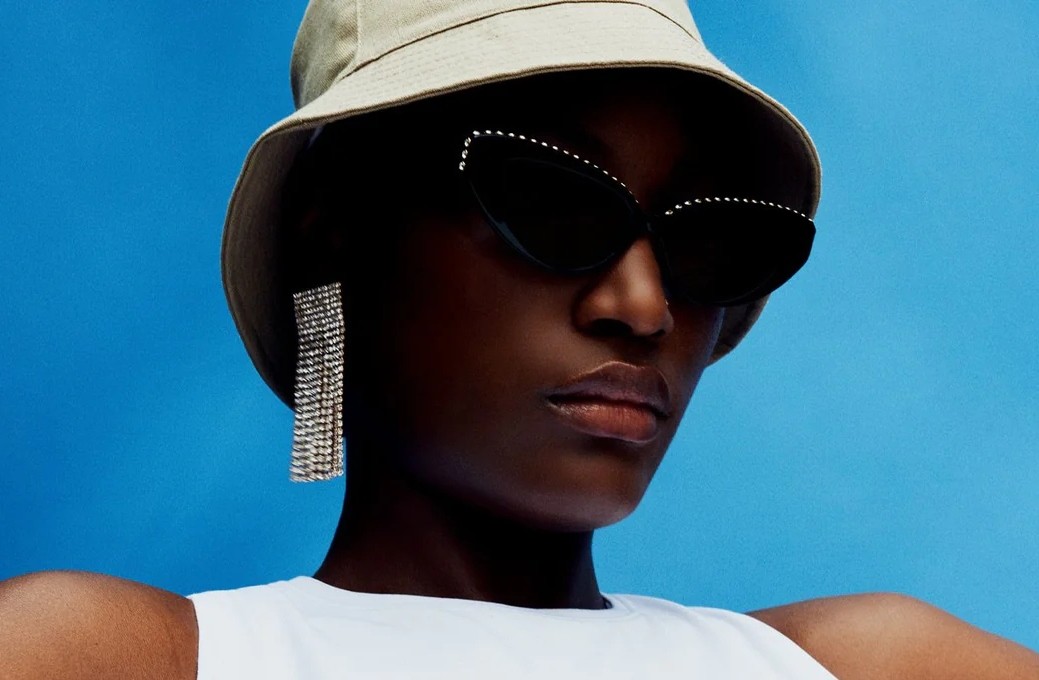 Launched in 2021 in London by sisters Clare and Christina Kimeze, Kimeze Eyewear fills an eyewear industry-wide issue that we've personally experienced. Sunglasses and glasses do not fit the distinct features of Black and Brown people. If you're a person who is Black or Brown, then you've experienced big gaps between your eyewear and face,  eyewear that squashes the base of your nose, or eyewear that's not wide enough to fit a fuller face. Kimeze Eyewear specifically caters to people with lower, wider nose profiles or narrower and lower nose profiles, with a lower bridge than non-Black and Brown people.
Handmade in Italy, the collection is deeply inspired by both London and Africa. It is crafted with luxurious materials, everyday versatility, and exceptional quality at its core. Kimeze is a brand whose style makes a statement. We personally love the look of their Khari Ruby Oversized Sunglasses.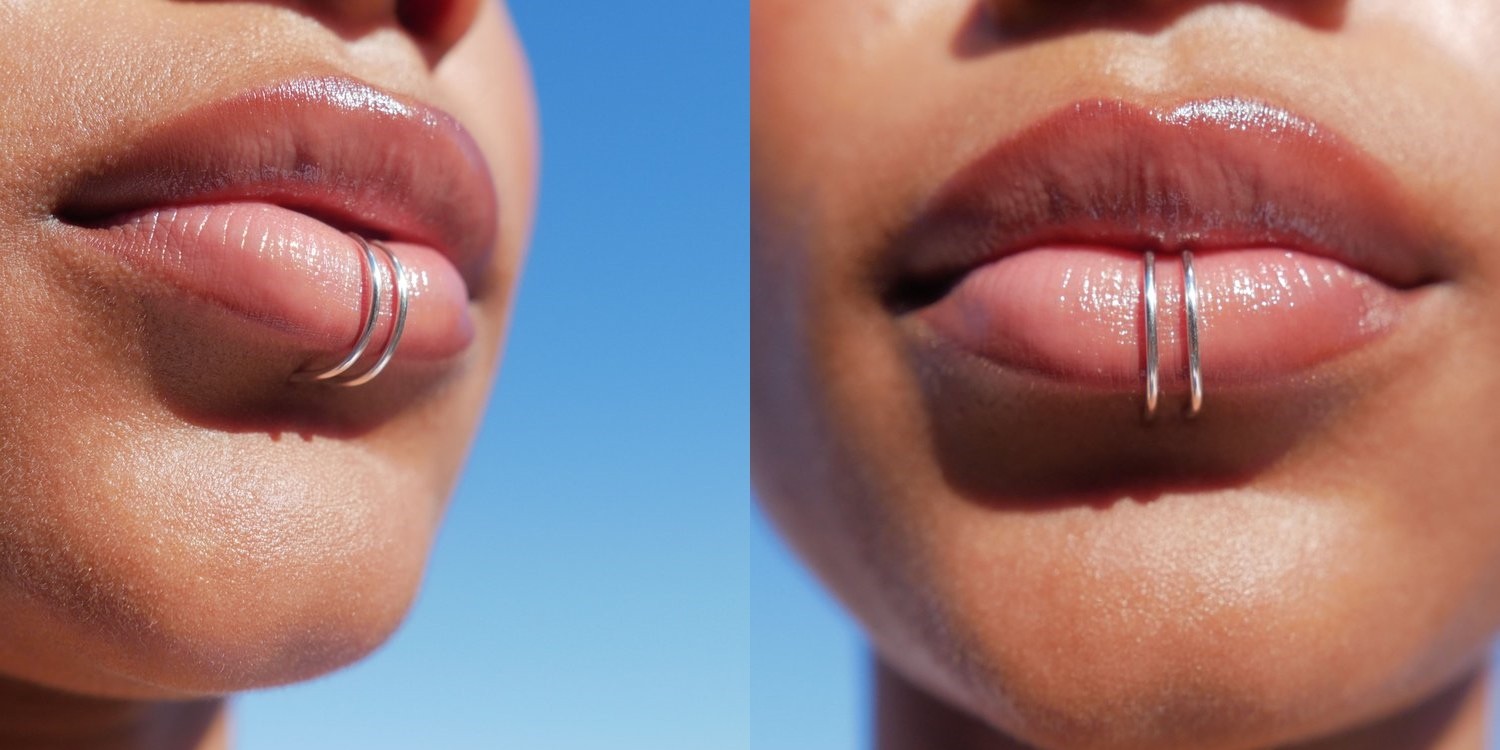 The hand-crafted nose cuffs started with a simple personal cuff and dedicated hands. After receiving compliments and questions about where to purchase, Suna gained the confidence to show the world her creativity through her own eyes. The no-piercing-needed cuffs are just the beginning of the Sunangels brand. We can't wait to see what else she brings to the world.
We adore the above 18k Gold "Double Parted" Lip Cuff, it makes your lips the centerpiece without the pain of a piercing. These simple accented jewelry pieces make a big style impact.
It's all about giving a bold lip with Stay Golden Cosmetics. Founded by Danielle Edmond, the famed brand is known for its party-proof Glitter Lip Kits that gift you with an iconic, dazzling, smudge-proof glittery pout. have 15 Glitter Lip Kits that range from holographic to metallic and 3 Chrome Glitter Lip Kit that gives multiple color shifts. The Glitter Lip Kits are cruelty-free and smudge-proof. You can drink, eat, kiss, and even swim without the need for a touch-up.
Since its initial launch, Stay Golden Cosmetics has gone on to create several sought-after lip kit collections and has added some daring eyeshadow colors as well.
What are your thoughts on these Black-owned brands?