Calling all handbags enthusiasts and purse princesses, NYC-based Chinyere Ugoji Handbags is having an accessories trunk show next week, right here in the fashion capital of the world, New York City. The accessible luxury brand features a range of chic handbags focused on quality, modern design and innovation. The handbag collection boasts minimalist designs, classic silhouettes with an incorporated higher function, thanks to its interior touch light system, integrated into each handbag.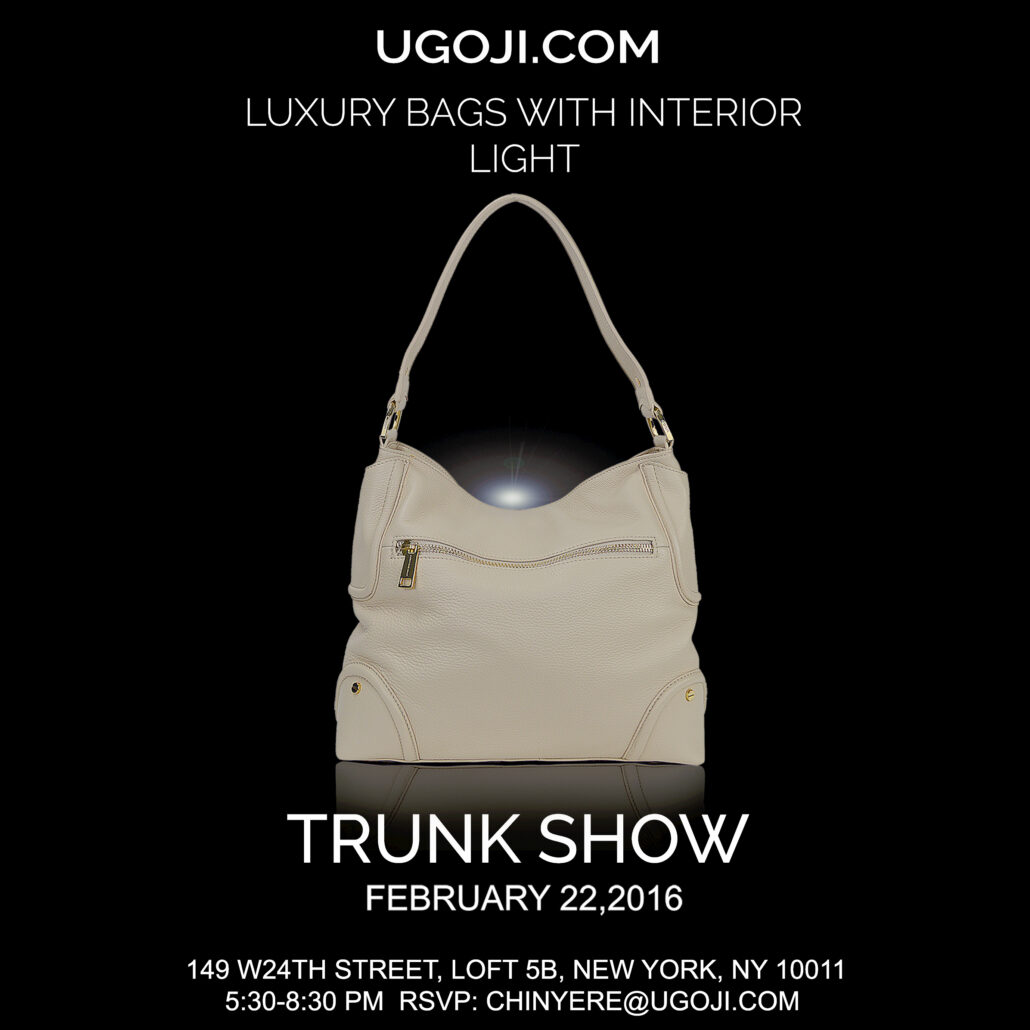 Join the designer and fellow handbag lovers on Monday. February 22, 2016, for the launch event for Chinyere Ugoji Handbags to discover "the light at the end of the tunnel…" The event is located at 149 West 24th Street, in Loft 5B.
**Please RSVP by February 20, 2016, to chinyere@ugoji.com***
ABOUT THE COLLECTION
Chinyere Ugoji Handbags is a high-end handbag collection inspired by the increasingly busy lives of modern women. Each carefully crafted leather handbag has a built-in touch light to illuminate the contents of your bag in dark or dimly lit areas. The LED touch light is encased in a small leather pocket on the upper interior of the bag, this pocket can also be positioned to light up exterior objects like a front door lock or a check in a dimly lit restaurant. It is flexible to both the inside and the exterior of the bag and only requires a simple tap or swipe of the finger to switch the light on and off. The light is powered by a small watch battery that is easy to replace and turns off automatically after 30 seconds to conserve power.