Attention fellow fashion lovers and NYFW enthusiasts who want to attend an innovative fashion event during fashion week, we've got a great event for you. HEISEL, a lifestyle streetwear brand, and design laboratory for wearables is holding a 3D installation / presentation during the famed week of style in NYC. The best part, the HEISEL in 3D Installation event, held on September 10th – 11th, from 9:30 am – 6:30 pm, is open to the public! HEISEL is known for using new technology-based materials and manufacturing methods to make sustainable clothes, accessories, and things. This includes 3M reflective material, solar protection, and moisture wicking technology, sublimated images, 3D printing, etc. So this artistic presentation will not disappoint, whether you're a lover of fashion, technology, or art.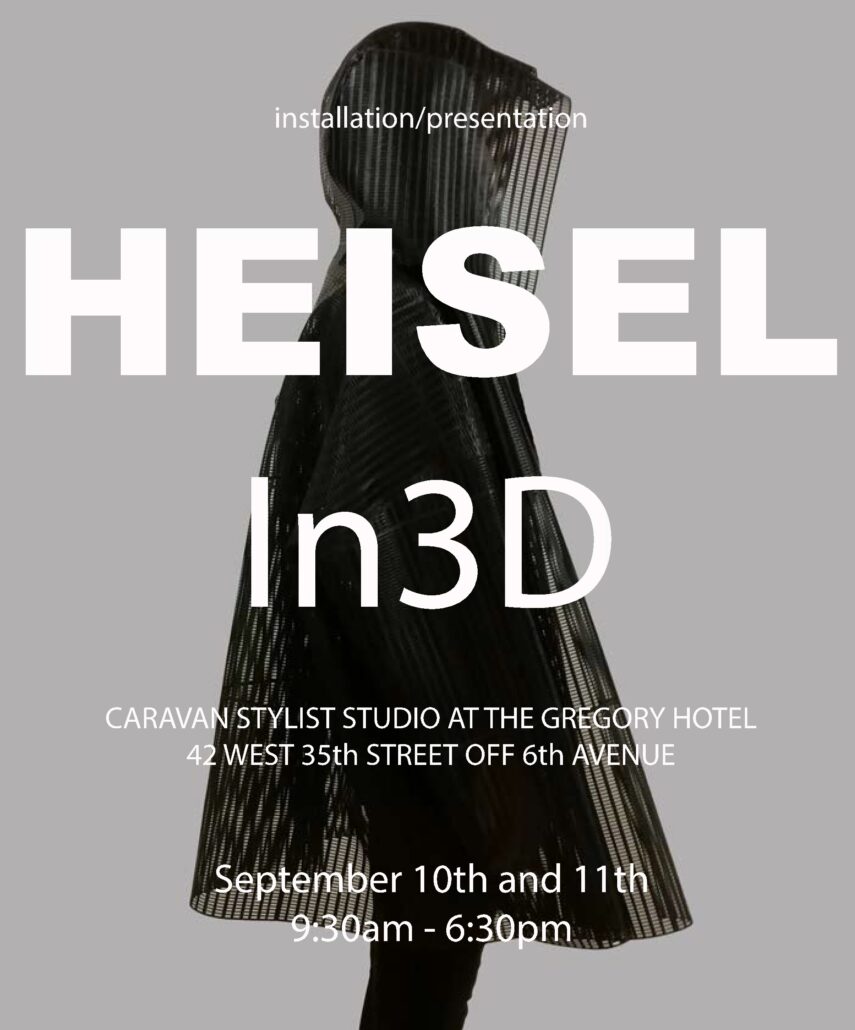 Make sure to have your social media ready to share what is sure to be cool Instagram and Snapchat moments from fashion week. The HEISEL in 3D installation / presentation is presented by Caravan Stylist Studio, and will be held at The Gregory Hotel. Located on the hotel's mezzanine level, guests will experience a fully transformed space as a 3D spider web within the designer studio, created by Scott Taylor, using only paper tape. HEISEL will showcase their newest collection of 3D-printed clothes and accessories inside the designer studio. Attending guests will also have the unique pleasure of customizing their fashion and accessories, thanks to the 3D printer that will be available during the event. The 3D printed fashion and accessories that guests will customize will range in price from $12.00 to $48.00.
The HEISEL in 3D Installation / presentation is not to be missed, so if you're free during the above-mentioned dates and times, why not stop by to enjoy a bit of innovative fashion. For many, the future of fashion includes technology and you may find yourself looking at future pieces of your wardrobe.  What are your thoughts on the inclusion of technology in fashion? Share your thoughts with us int he comments.