Raise your hand if you're guilty of eating out of more takeout containers than actual plates. That has been us lately, thanks to a more hectic schedule that keeps us away from out kitchen. The problem is when we order in, you're less likely to think about portion control, which of course leads to overeating. Many people and we've been one of these, eat with their eyes, not their stomachs. As long as there's food on the plate (or rather, in the containers), we continue eating. Slimware Plates is changing that with their stunning range of beautifully designed portion control dinnerware.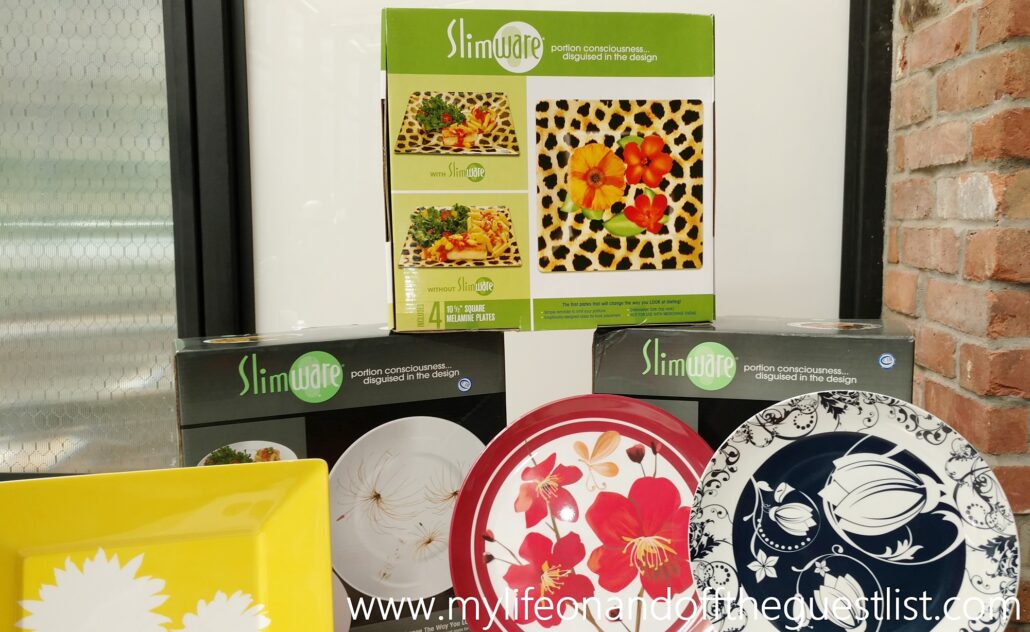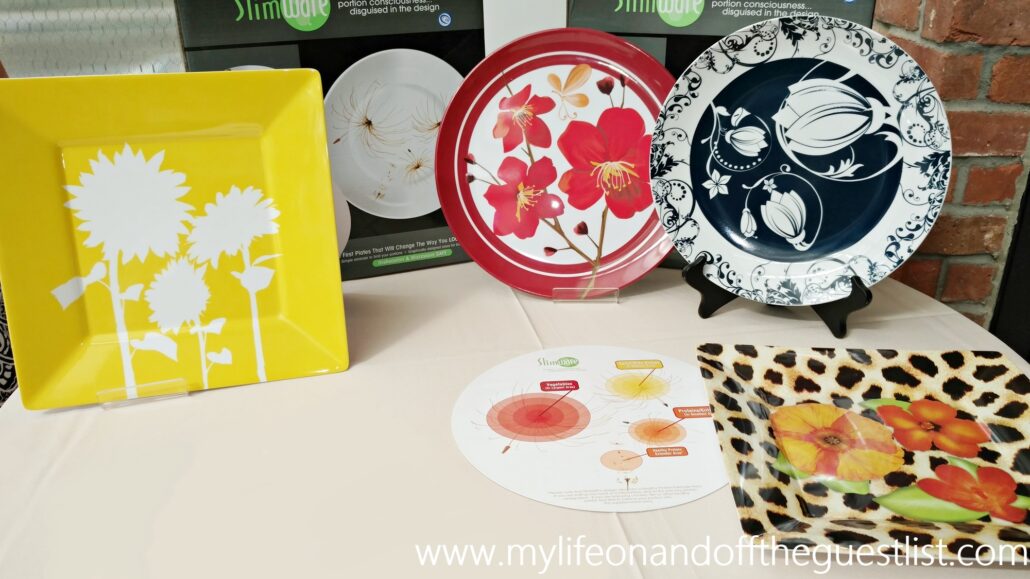 The Slimware Plates will change your mind about dieting. Instead of counting calories, let your eyes control your portions. The gorgeous portion control plates are currently available in five gorgeous designs in two  materials. The designs include three melamine plates (10 1/2″ square-shaped Urban Safari and Sunburst designs, and the 11″ round Jubilee plates), and two 10 1/2″ microwavable ceramic plates (Bluebelle, and Dandelion Dreams designs).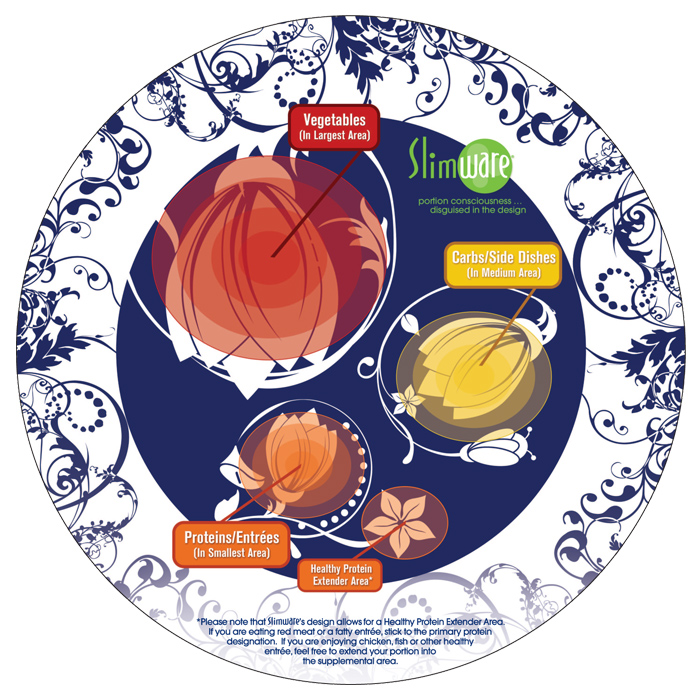 Each Slimware Plates set contains four plates that feature graphically-designed areas for food placement. The largest design is for vegetables, the medium for carbs and side dishes, and the smallest area for proteins with an extended design for healthy protein. The graphically designed plates are obviously eye catching and that's the point. The Urban Safari (leopard with orange flowers), Sunburst (yellow with sunflower images), and Jubilee (red with cherry blossoms) plates retail for $24.95. The Bluebelle (white with midnight blue floral scrolls), and Dandelion Dreams (white with goldenrod dandelions) plates retail for $39.95.
Slimware Plates already have a celeb fan base, with celebrities such as Faith Hill, Rene Russo, Kristin Chenoweth, Jennie Garth, and Judith Light already huge fans. We want to thank the amazing people at Distinctive Assets for introducing us to this beautiful range of dinnerware.