We're still completely exhausted from the already jam-packed fashion week schedule that begun two days before the official first day. Exhaustion side, we had to begin our coverage with a very important show from a designer and organization that is doing great things. As you should be well aware, the world is experiencing a refugee crisis. It is one of the biggest humanitarian crises of our time. One artist is helping the cause by displaying wearable art pieces during NYFW. We love when fashion does good things, so our NYFW the Shows coverage begins with the Jeans for Refugees by Johny Dar.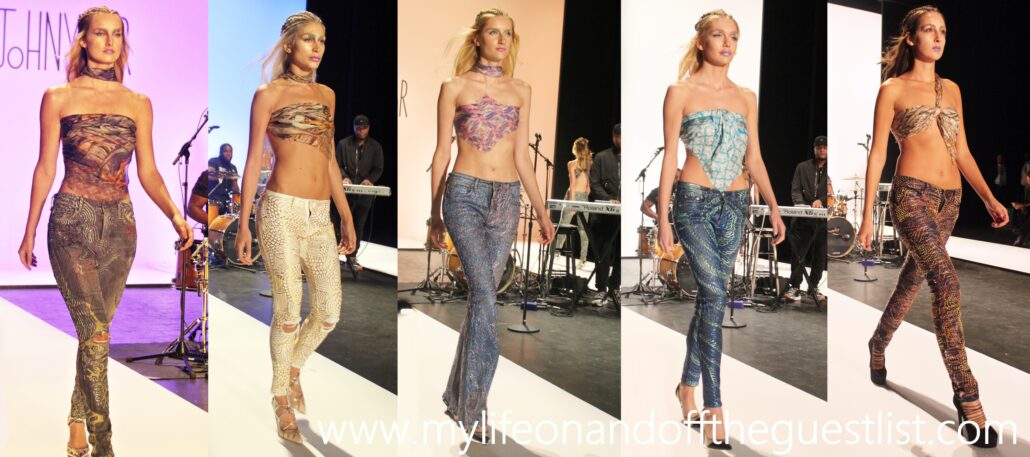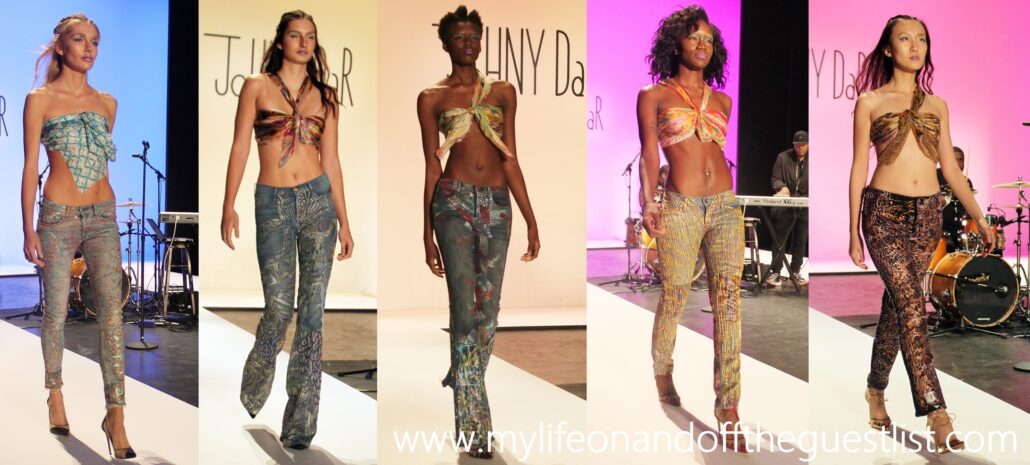 As guests were treated to a live musical performance from Singer Polly A, models walked the runway in jeans donated by celebrities and features original Johny Dar prints, with hand-painted embellishment. Denim from the Jeans for Refugees by Johny Dar NYFW runway show were donated by Alicia Vikander, Anna Wintour, Benicio del Toro, Candice Swanepoel, Chanel Iman, Claudia Schiffer, Daniel Radcliffe, Elle MacPherson, Emma Watson, Eva Longoria, Florence Welch, Guillaume Nery, Harry Styles, Jamie Theakston, Joaquin Phoenix, Karlie Kloss, Karolina Kurkova, Kate Moss, Nicholas Hoult, Ozzy Osbourne, Rachel McAdams, Shannon Elizabeth, Sharon Stone, Sofia Coppola, TomWaits, Tuppence Middleton, Twiggy, Usher, and Victoria Beckham. Although the collection featured both men's and women's jeans, we're highlighting the womenswear. All of the items from the show are up for auction at www.catawiki.com/jeansforrefugees, with proceeds donated to the International Rescue Committee. The collection featured much more than just celebrity-donated jeans. Johny Dar also featured fashionable womenswear that boasted structured silhouettes, modern and edgy designs, and intricate design details.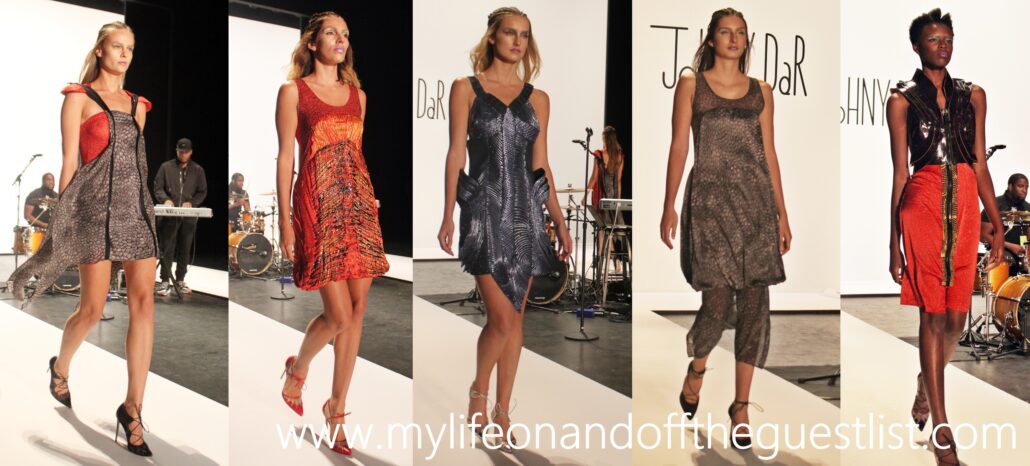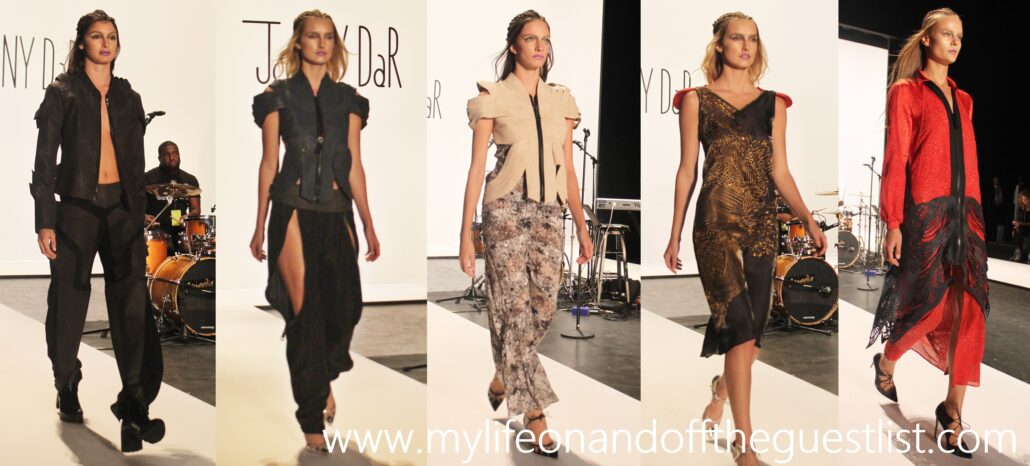 We all know how tragic the refugee crisis is and this amazing global campaign gives us the opportunity to help. Painted onto every piece from the collection is a universal message, just as each color of the rainbow adds to the beauty of rainbows. All of the one hundred pairs of 'Jeans For Refugees' will be on exhibit at the Saatchi Gallery in London from the October 24th-30th. Check out the some of the collection (with both women's and men's jeans) as the models walk the runway finale, and a snippet of Polly A's performance.
a