We love being introduced to new designers and collections, especially when we think they'll be making an impact in the fashion industry. We discovered two of these fashion designers during NYFW, who happen to be sisters, actually twins. Sisters Christina and Krystal Phillips are the chic duo behind Marie + Annette, a contemporary, sophisticated, yet sexy collection of women's fashion. We fell in love with their Marie + Annette Spring 2017 Collection titled the Urban Tea Party.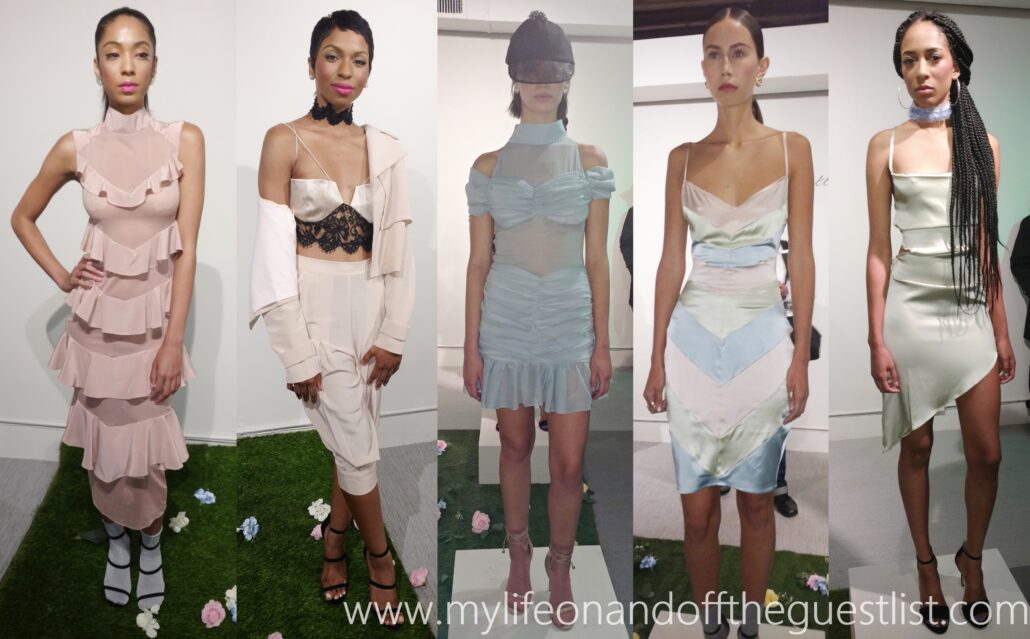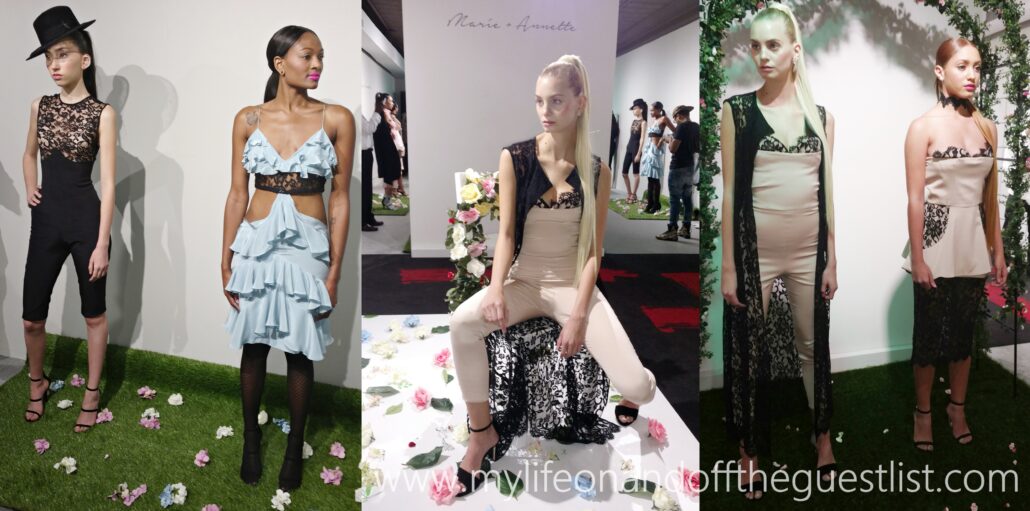 The Marie + Annette Spring 2017 Collection is a modern interpretation of classic tea party attire where old-world fashion collides with contemporary silhouettes, feminine details sprinkled with urban influences. The collection mixed strong sensuality and uber femininity in  a fusion of vintage and modern silhouettes. The almost all pastel collection boasted girlish ruffles, black, and white lace, other sheer fabrications. This contemporary line was a favorite NYFW presentation of ours. We absolutely loved the set design, styling, and staging, especially in the photo below. The gorgeous all lace look in the middle is a fabulous pantsuit that took our breath away, it exudes strength and chic style effortlessly.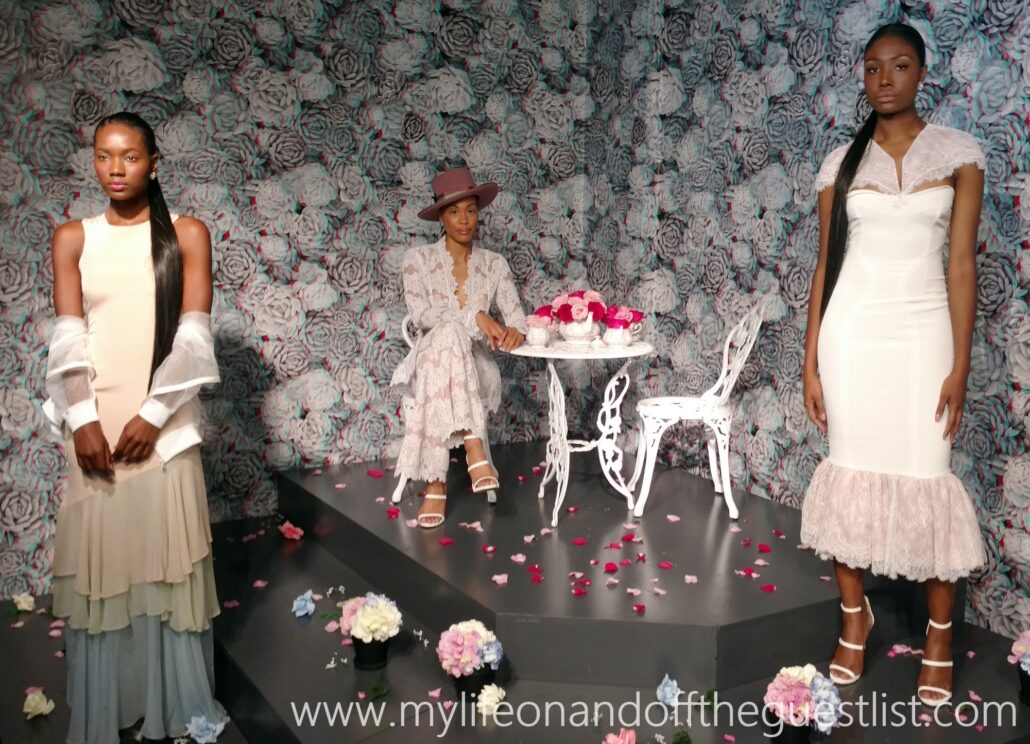 No matter your fashion style, you'll love how these twin fashionistas bring together a collection which celebrates their two distinct fashion personalities. Looking at the collection, it's quite easy to see why celebrities are draping themselves in these ultra-feminine looks. Celebrity fans include Keke Palmer, Adrienne Bailon, and Singer Fantasia.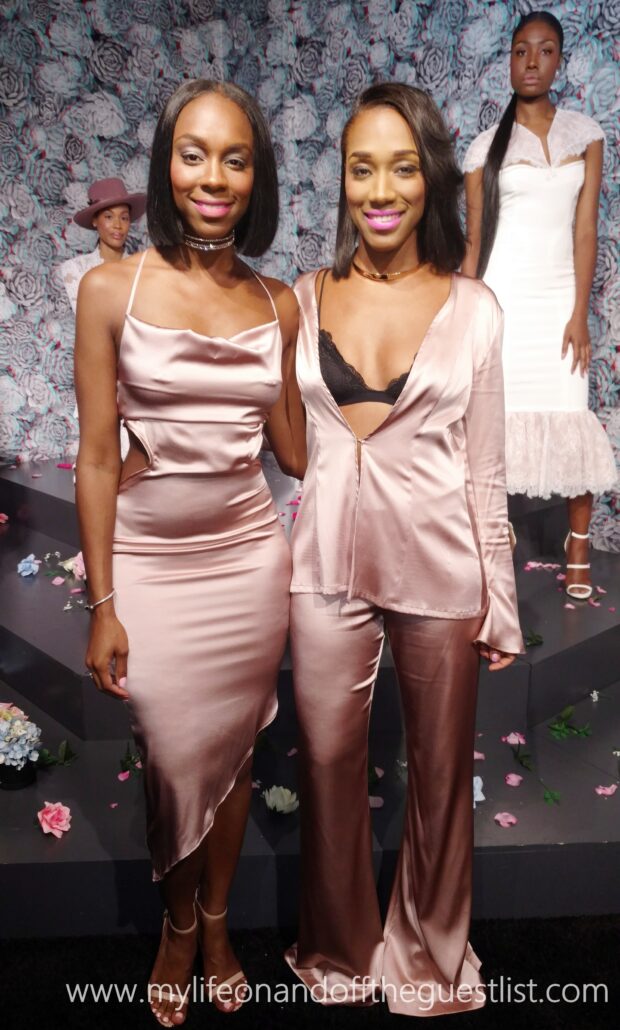 Are you loving the looks you've seen? What do you think of this NYC-based dynamic duo? We are so ready for this chic tea party.  Want to now more about get to know more about the Marie + Annette Spring 2017 Collection Presentation, and these design sisters, visit www.marieannettenyc.com.