One of our favorite NYFW indulgences is getting our hair fashion week ready, and gorgeous at the Angelo David Salon. We had the option of getting a fabulous blowout, chic manicure, or glam makeup. Fashion Week lounges and events are known for their almost daily offering of manicures and makeovers, our choice was hair. We once again had the pleasure of pampering our stressed out tresses at Angelo David Pisacreta's famed high-end salon with our favorite hairstylist, Ivy. We highly recommend you pay the salon a visit att heir new location, to have Ivy perform her magic on your hair.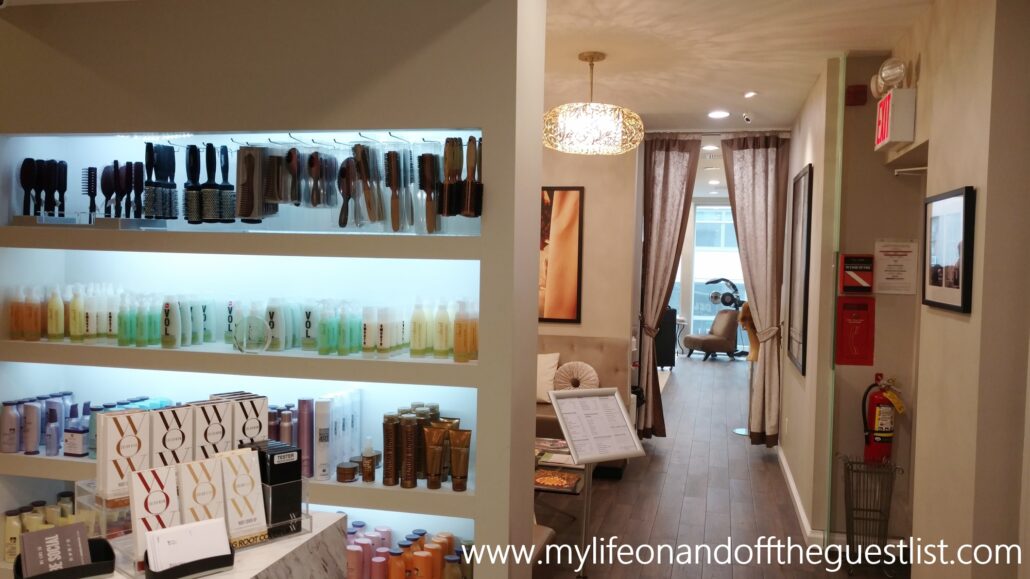 Our hair has been put through quite a lot recently. It's been left dry and stressed and almost a frizz ball, so some rescuing was definitely needed. With the wonderful talent and products, Ivy was able to take us from tragic to glam. We promise that our before and after pictures of our simple blowout will definitely get your attention. Feast your eyes on the before photo after Ivy washed our hair.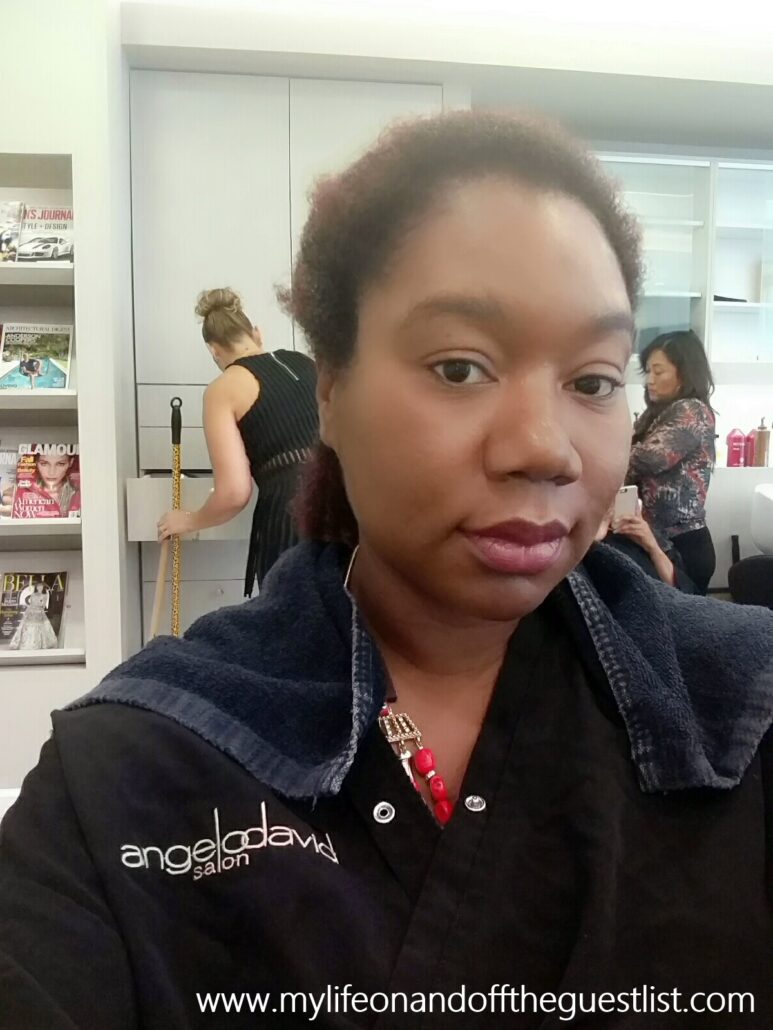 The frizz ball that was our hair (which looks much tamer than usual, only because it's wet) surrendered to Ivy's whim. Anyone who has curly hair knows about shrinkage, so our hair went from just below the nape the neck to way past our shoulders. Thanks to the Angelo David Salon, our mane was left silky soft and looking fabulous. See the final results below for yourself. What do you think of our gorgeous tresses?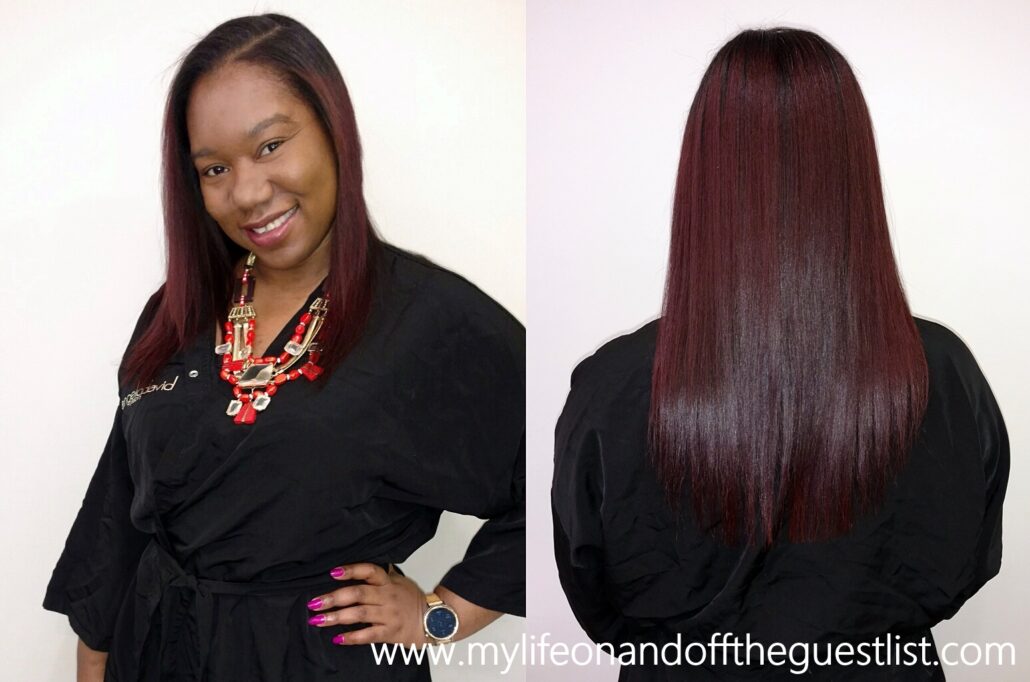 We cannot say enough how amazing Ivy made our hair look, and despite the ridiculous humidity, our hair remained amazingly straight the entire day, basically just as you see it above. If your hair is in some serious need of loving and pampering, head over to the Angelo David Salon, located at 420 Madison Ave 2nd fl in midtown Manhattan, steps from Grand Central Station, and ask for Ivy (pictured below)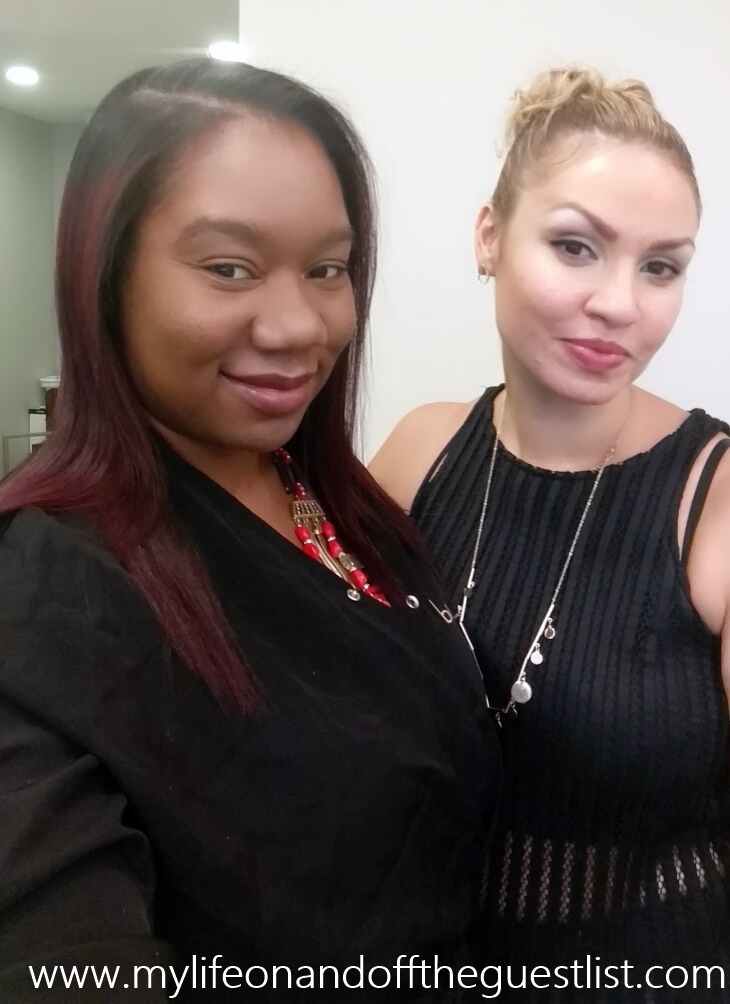 The Angelo David Salon offers a full range of services, including haircuts, haircolor, hair straightening, nail services, waxing and more.