We love discovering new brands, we find it a bit exhilarating to know about a new product or new designer before everybody else. We have many stories of our discoveries, many typical, many unique. Today we're going to share one of our most recent discoveries. We joined a Facebook group because a friend of ours is a member, and through that group, we discovered Shantel Turner-Collins and her incredibly adorable accessories, the It's Pretty Charming Lapel Pins. These very chic fashion pins prove that once again, good things do come in small packages. As we're in February, Black History Month, and the month of love, it's the perfect time to highlight the giftable It's Pretty Charming Lapel Pins.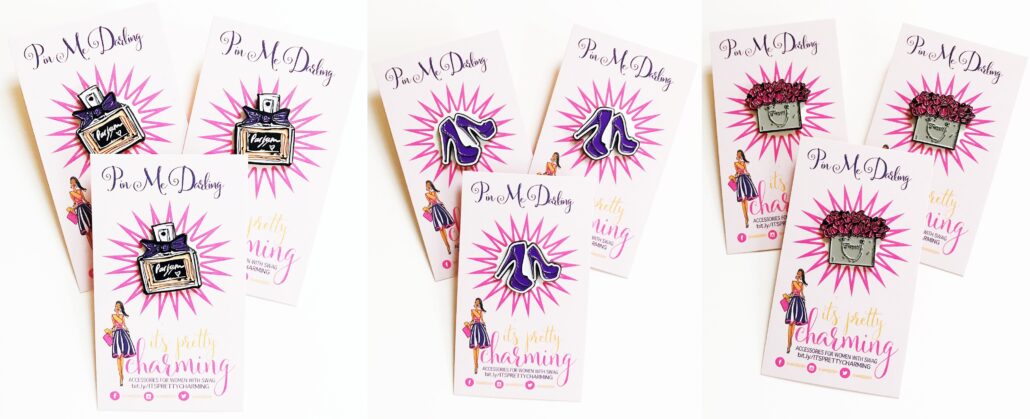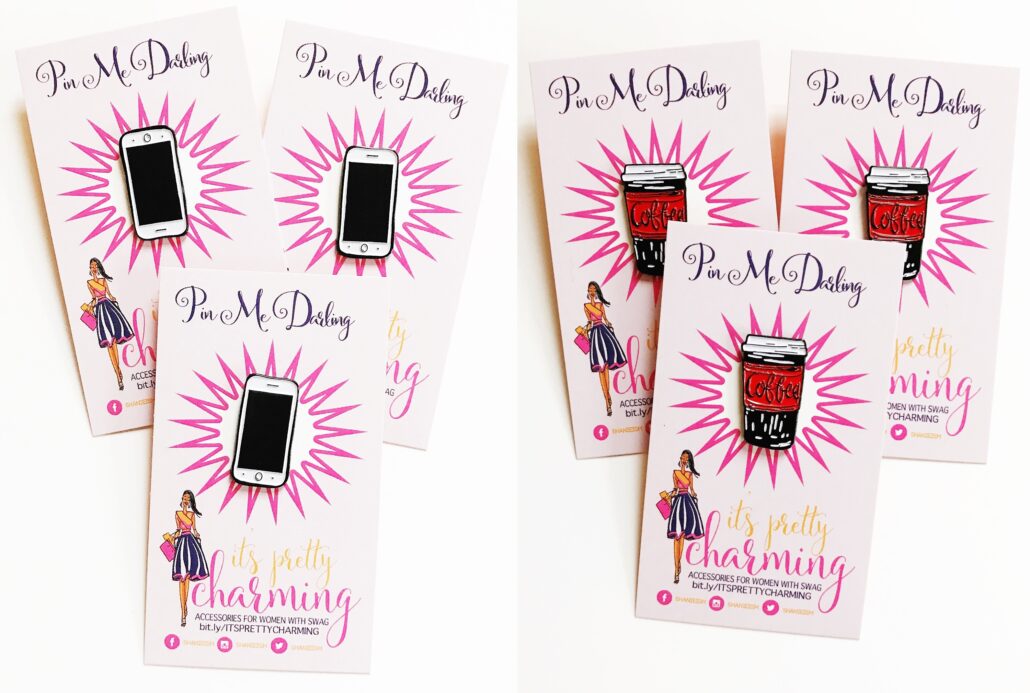 The adorable handmade lapel pins currently come in five options – Enamel iPhone, Enamel Parfum Bottle, Enamel Purple High Heel Shoes, Bucket of Flowers, and a Black and Red Coffee Travel Coffee Cup, and retail for $4.95 each on her Etsy page. All five It's Pretty Charming Lapel Pins comes with a black backing for easing pinning. These perfect little accessories will make a big impact when you wear them on your favorite jacket, jeans, or handbag. The iPhone inspired enamel pin measures 21 mm x 25.4 mm; the Parfum Bottle enamel pin measures 25.4 mm x 20.17 mm; the Purple High Heels enamel pin measures 25.4 mm x 20.64 mm; the Bucket of Flowers enamel pin measures 25.4 mm x 20.17 mm; and the Travel Coffee Cup enamel pin measures 14.4 mm x 25.4mm in size.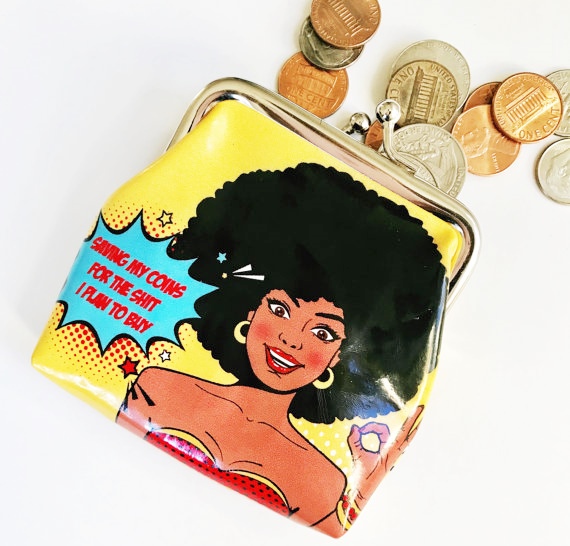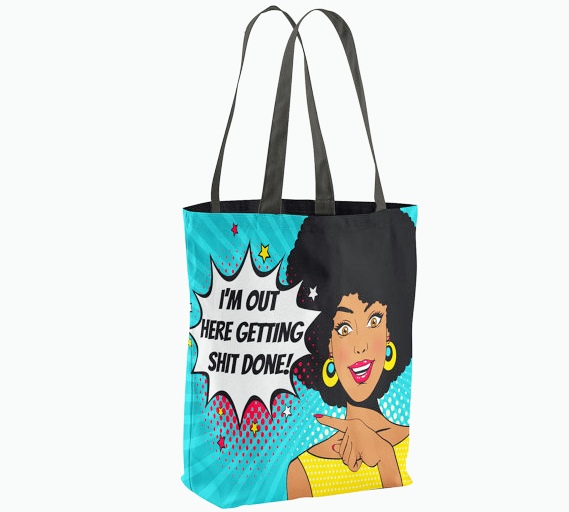 Along with her must-have, It's Pretty Charming Lapel Pins (seriously, we want them all), Shantel Turner-Collins also has some pretty cool tote bags, and coin purses available with some very blunt phrases. You can see them all on her site, www.shanieism.com. They're perfect for those times you're forced to curb your language (raise your hand if you too want a "Saving My Coins for The Shit I Plan to Buy Retro Coin Purse?".) As her slogan goes, her products are "creative shit for ladies who love swearing".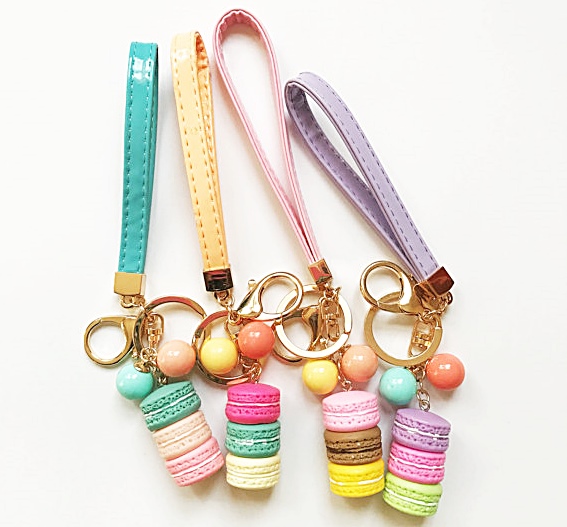 Another cool accessory is the above gold-plated, 3 Piece Macaron Multi-Color Keychain, Purse, and Handbag Charm. These chic french favorites are available in four colorways and retail for $6.95 each. How freaking cute are they? We definitely need these delectable keychains in our accessories draw. These alongside one of these custom photo keyrings are sure to style up any bag or even a set of keys! What about you ladies? Any favorite items you must possess from It's Pretty Charming?