As they say, once you have the prom dress, it's all downhill from there, so of course, it's always about the dress during prom season. The month of April marks the beginning of prom season and the time that teen girls go on the hunt for the perfect prom dress. Luckily, teens and their mothers don't have to look too hard for the perfect dresses, thanks to the wonderful variety of Adrianna Papell Prom Dresses available online. Whether you're looking for long or short, classic or on-trend styles, or if you want to rock one of the must-have colors of the season as forecasted by Pantone Colors, Adrianna Papell has just the prom dress for you.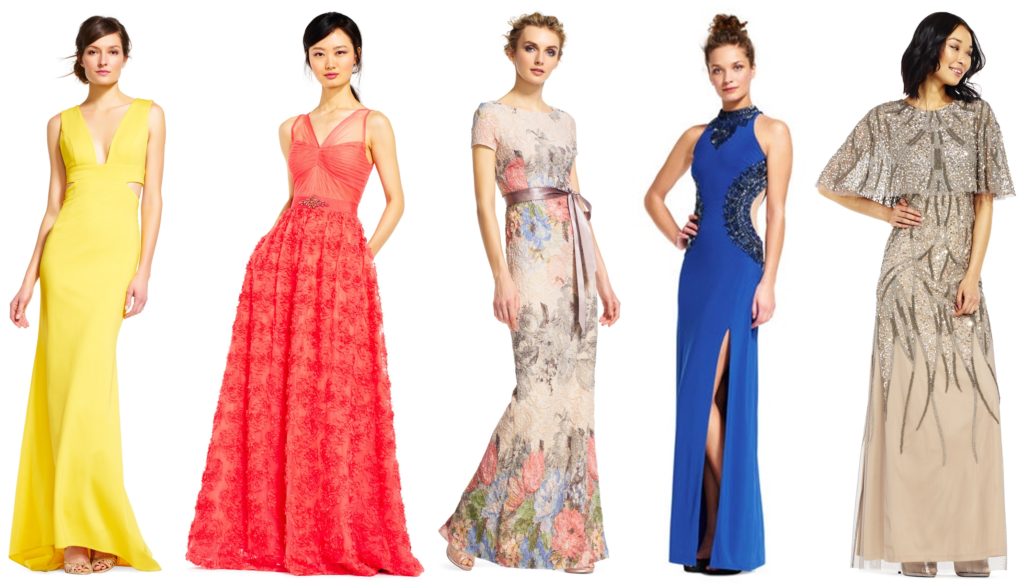 Some of Pantone's 2017 must-have colors for the season include Primrose Yellow, Flame, Pale Dogwood, Lapis Blue, and Hazelnut; you can find Adrianna Papell Prom Dresses (as seen above), in most, if not all of Pantone's Fashion Color Report for Spring 2017, with dress sizes going up to size 22. For those who want a more classic or traditional color, like black, navy, pink, etc, there is also an Adrianna Papell Prom Dress for you. Whether you're looking for dresses made out of chiffon, beaded, or lace, in a column silhouette, mermaid, or ballgown style, Adrianna Papell won't disappoint.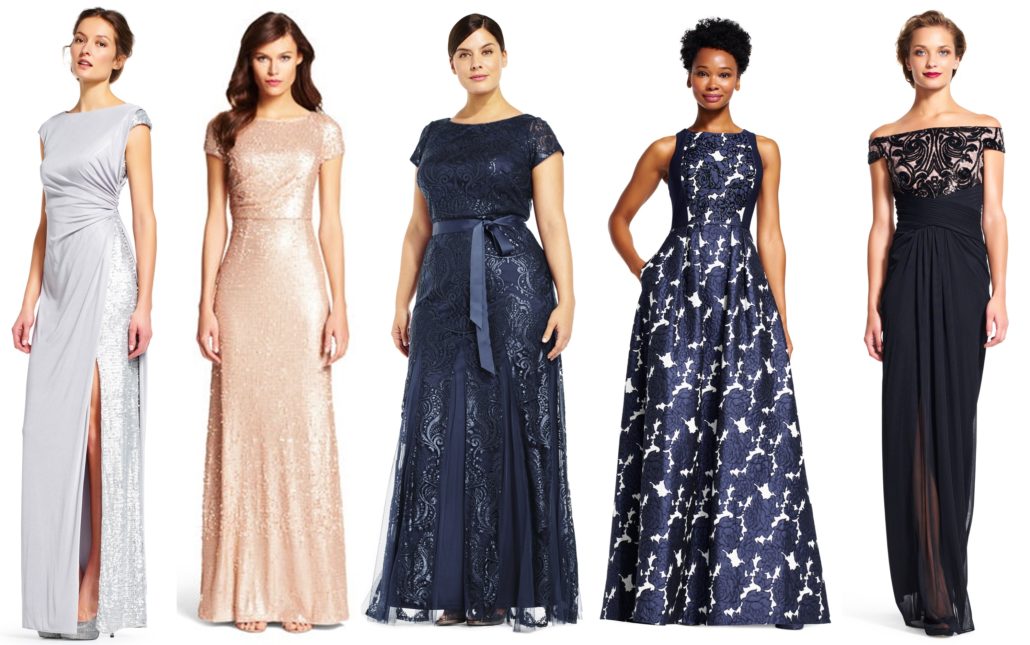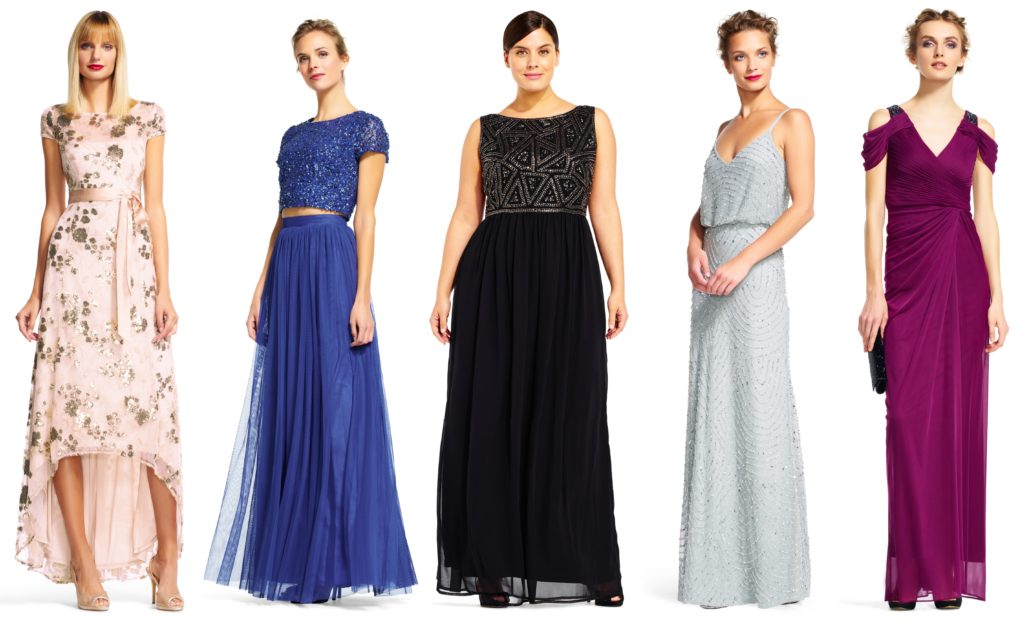 Short or long (see some of our favorite shorter prom dress styles below), Adrianna Papell Prom Dresses hits all the right trends and all the right design details. You'll love the exquisite draping, intricate beading, sequin placement, stunning embroidery, ruching details, strategic cut-outs, sophisticated styling, and of course most importantly, how the Prom Dresses absolutely flatter the body…..no matter the size.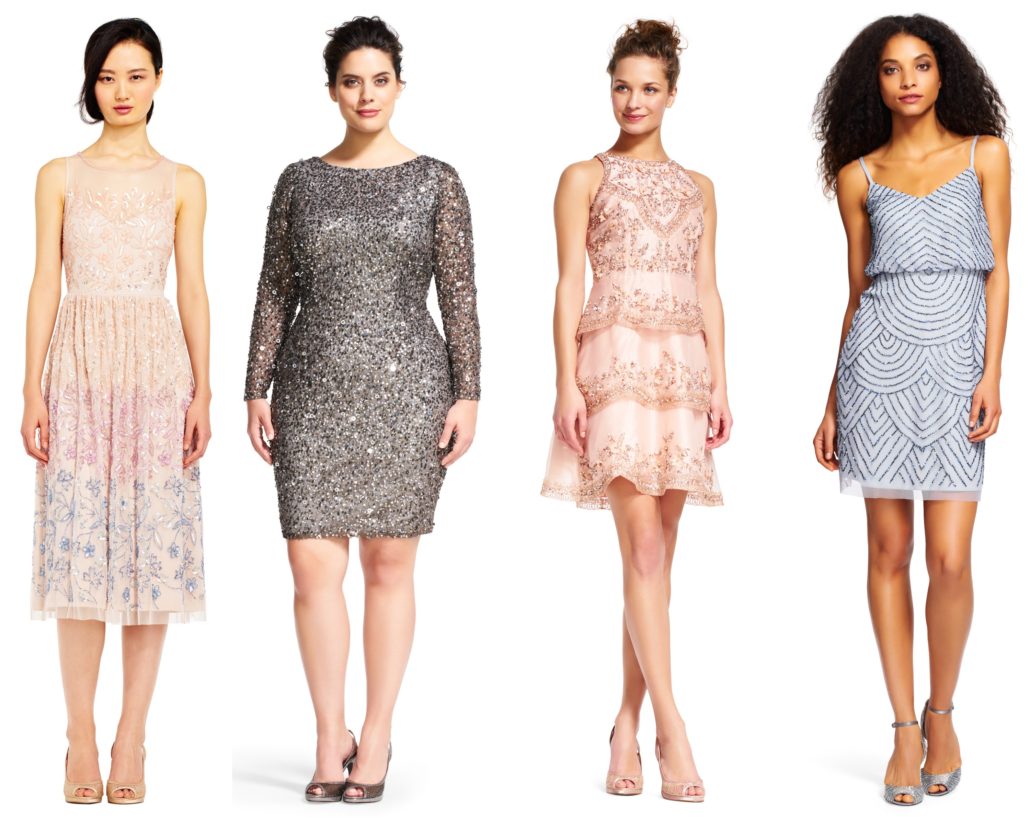 Although it difficult to choose from their amazing prom dress selection, our favorite Adrianna Papell prom dresses include the black and rose gold Off the Shoulder Tulle Gown with Filigree Sequin Bodice, the Floral Matelasse Gown, the Open Beaded Shoulder Dress with Ruched Details, the Short Sleeve Sequin Gown (in every color), and the Ombre Floral Beaded Midi Dress with Illusion Neckline.
What are your thoughts on these Adrianna Papell Prom Dresses? Do you prefer to shop for prom dresses online, what prom dress trends are you guys excited about? Share your thoughts with us.