Every now and then, you meet someone and you click. They get it. They get you. No judgments. Every now and then we come across a product or brand that evokes a similar feeling. We introduced you to one such fashion brand, who we met at last year's Makeup Show,
Breakups to Make-up
. The brand recently announced the launch of their new line of Winter attire, which we're so happy to share with you. Breakups to Makeup is known for their catchy and sometimes cheeky phrases imprinted on their products, which highlights the founders' enchantment with make-up artistry. Their products include t-shirts, beanies, make-up clutches, tote bag, compacts, and iPhone cases.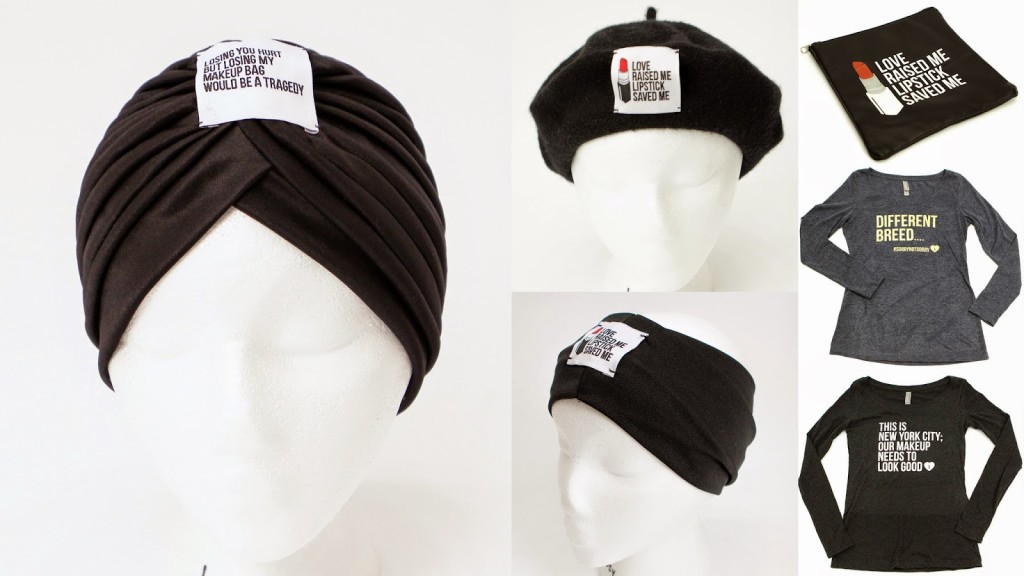 The recent Winter Collection launch saw the addition of cozy long sleeved knitted shirts, headgear and faux leather clutches – all perfectly suited to staying comfortably cozy in superb style. Breakups to Makeup's witty slogan "Love raised me lipstick saved me" is one of the more popular phrases used on their apparel and accessories. In the winter collection, it is featured on the stylish headgear which includes snugly soft beanies, sophisticated berets and vintage-inspired turbans, as well as on the all-purpose, faux leather signature lipstick clutch.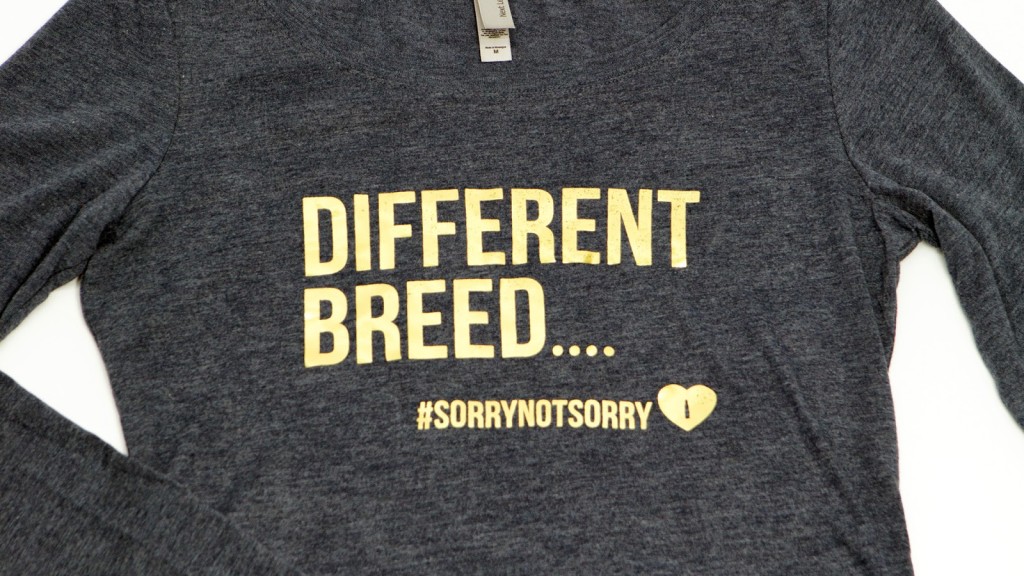 The comfy long sleeved shirts carry other classic Break-up to Make-up slogans, "Different Breed" and "This is New York City, Our Makeup Needs to Look Good". The Different Breed Long sleeved shirt is done with gold foil printing and the other with silver. Our favorite phrases are "I would cry but my Lipstick is designer" and "Losing you hurt but losing my makeup up bag would be a tragedy". We love them for their playfully insolence and shameless admittance of the enthusiasm and passion for make-up that we share. The beanies, berets and turbans are also available with these sassy phrases.
The Breakups to Makeup winter headgear retails for $30.00, the long sleeve shirts, and the clutch retails for $40.00. Breakups to Make-up is for the make-up artist, the makeup lover and the everyday woman; because it represents more than just legitimizing make-up as an art form. It is also a way of adding a humorous slant to the less glamorous aspects of our lives – a way of laughing at ourselves if you will and gaining power from our ability to do so.
The brand conveys the message that they too have been there, prodding through difficult, and often sub-zero temperatures and times; but though the going can get rough, we can still keep our chins up, freshen our lipstick, laugh and live – stylishly.
Thanks to my cousin Kayle for helping during our busy fashion week by working on this story for us.