Remember the days when game night was incredibly fun? Whether you got together with family or friends, the evening was filled with good times and lots of laughter. Somewhere along the way, life may have got in the way and perhaps those treasured game nights were lost. What if it could be that way again? With the holiday season almost upon us, what better time to get together with family, friends, or coworkers for an epic night of laughter and game night fun. And have we got the perfect game for you. This holiday, why not enjoy a night or several of Watch Ya' Mouth, the hilarious party game that forces you and your friends to try to understand each other, while looking silly. The Watch Ya' Mouth party game forces you to ask, "would your friends, family, or coworkers understand what you are saying while wearing a mouth guard? Could you lead each other to game night victory?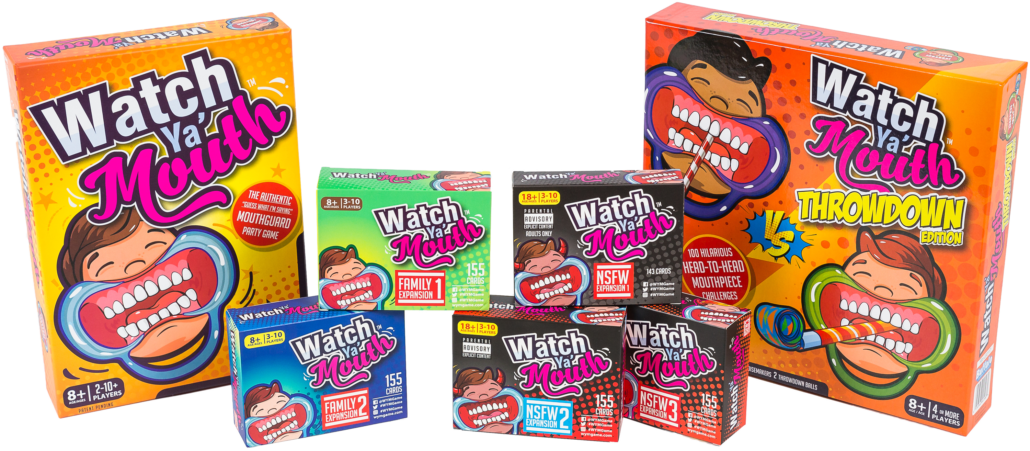 We've all laughed at the real life videos of drugged up patients as they are sitting in the dentist's chair. Their mouths full of cotton, rambling on hilariously while not making much sense. Or maybe you remember the hilarious scene with Melissa McCarthy getting her teeth whitened in the movie The Boss. This game brings the hilarity of those moments to your home or office for hours of laughter filled fun. The Watch Ya' Mouth Party Game is very easy to play, just pop the plastic mouthpiece into your mouth, select the phrases you want to say to your teammate, set the 30 second timer, read the phrase, and prepare for non-stop laughter.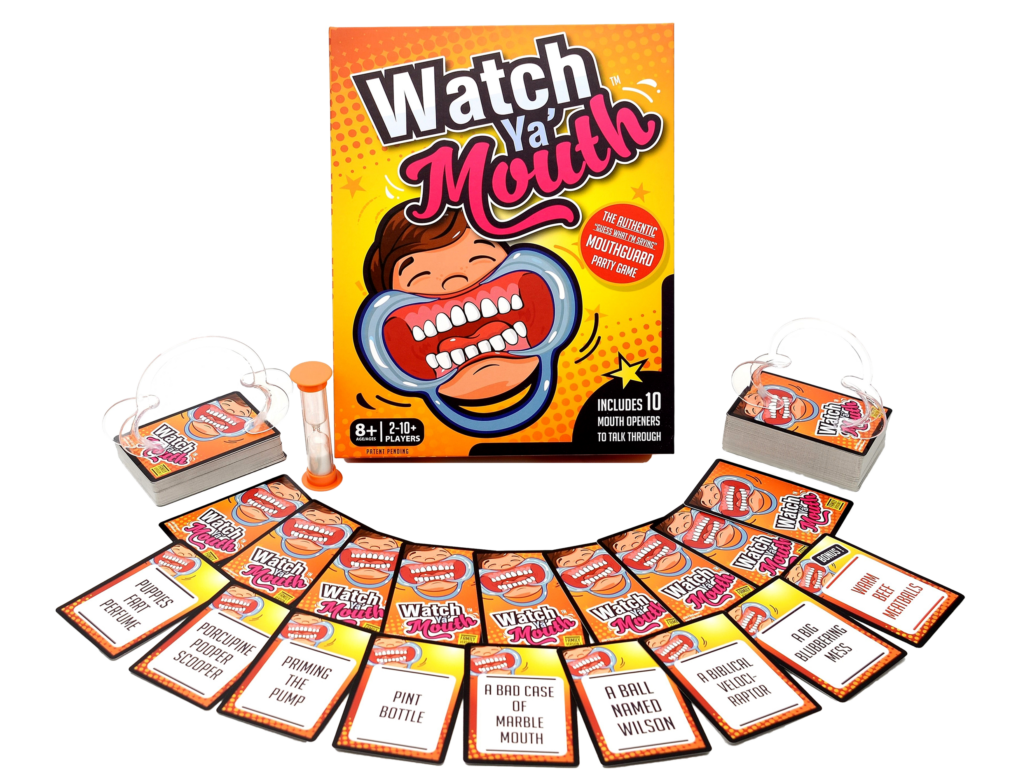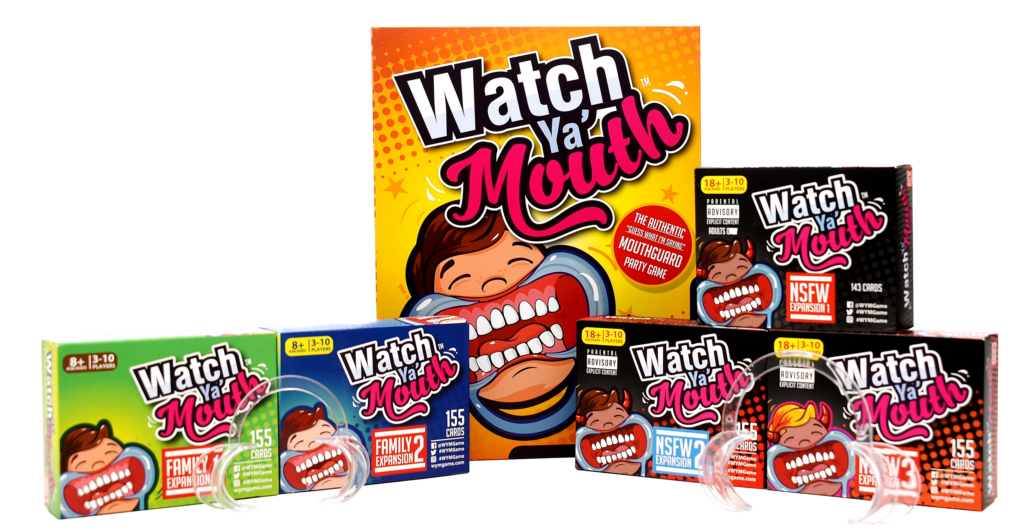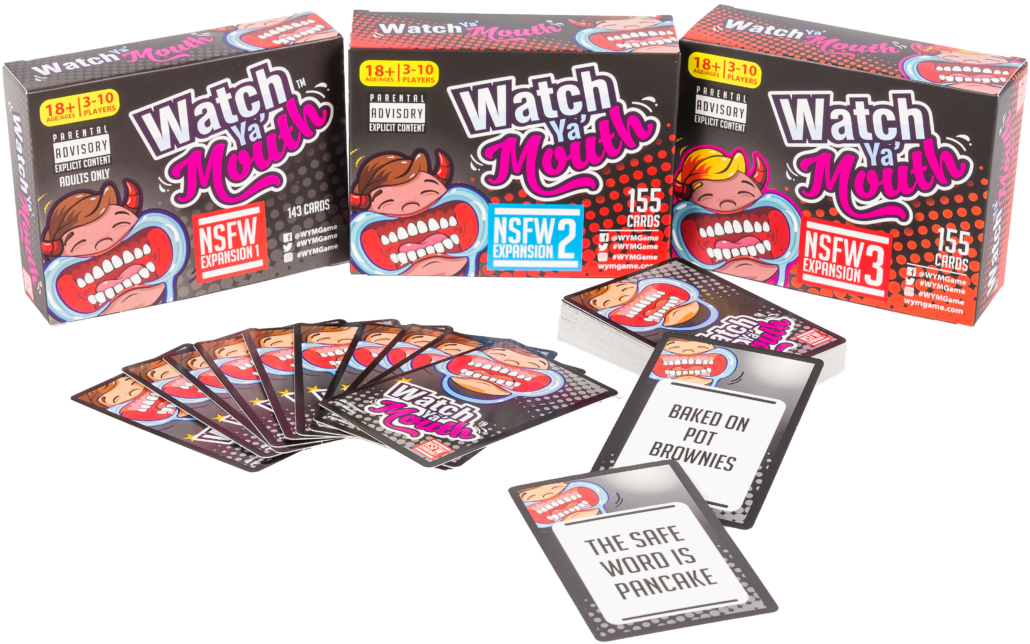 The Watch Ya' Mouth Party Game is available in several versions, including the Original board game, Mobile App version, Redneck, Adult (NSFW) for those adult only get-togethers, and a Children's version; the game also has expansion packs available for even more fun game nights. Want to see the hilarious Watch Ya' Mouth Party Game in action? Check out the video below (we dare you not to laugh):
This holiday, give the gift of laughter to your family, friends, or coworkers for only $19.99 for the Original Game, $24.99 for the Throwdown Edition, $58.96 for the Adult Game Bundle, $45.97 for the Family Bundle, or $84.94 for the Full Monty Bundle which includes base game, 2 family-safe, family-fun expansion packs (ages 8+), and 3 NSFW expansion packs (adults 18+). Are you ready for a holiday season of non-stop laughter?