I had the pleasure of attending the opening of world-renowned Contemporary Artist – Alain Godon's gorgeous work at the French Art Gallery – Galerie Elysees.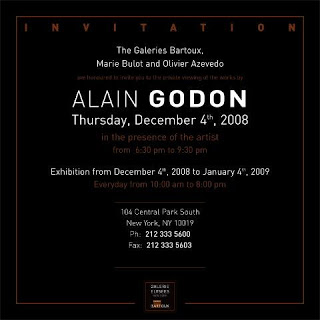 Monsieur Godon unveiled his first American-centric exhibit: "A portrayal of New York City and it's society & culture, through painting". I learned an interesting thing about Mr. Godon, he got his start painting chalk art outside of The Louvre in Paris and has shown his works around the world in famous art capitals from Bali to Moscow, with most of his works selling before the paint is dry!
This particular night had about four events but they were spread pretty far apart from each other, so by the time Dave, Kim and I arrived here we were overheated and exhausted (I swear if it continues like this, I'll be very happily slimmer by fashion Week….hopefully). Anyway, we enter the beautiful Galerie Elysees to a packed house, we were given a very cool modern keychain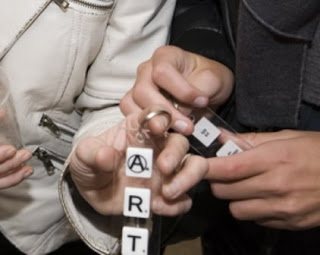 and within a few steps, we are surrounded by guests eating hors d'oeuvres
and being entranced by Godon's artwork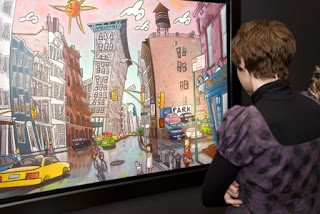 And as you can see it is absolutely vivid and beautiful. Just looking at them makes you want to be a part of whatever is happening in them. The one above is called "Flying Cars"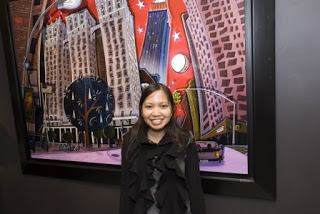 Kim in standing infront of "Turn Right Immediately!"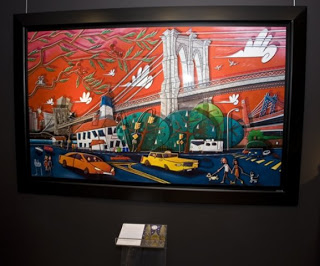 and this one is called "Le Chaussures Jaunes" (Yellow Shoes)
While all his artwork was gorgeous, I feel in love with two; the first is the one above, which I also saw with a yellow sky (I like this color scheme better, it's so alive)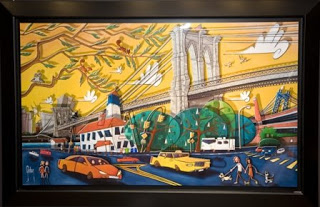 and this one with the two drunk Santas in the bottom left corner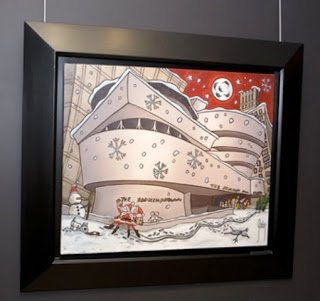 Unfortunately, I cannot remember the name of the one with the Santas but you can see it for yourself at the Galerie Elysees, located at 104 Central Park South. You must also take a look at the catalogue for Godon's New York work by clicking here .
In the paintings I posted above, I'm not sure if you perhaps noticed a recurring figure or figures in the painting. This is a self portrait from Godon with his dog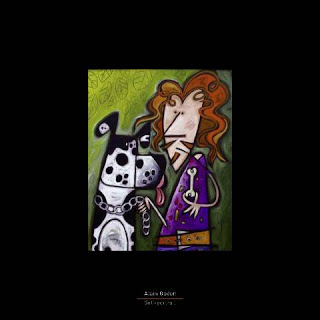 In several of the paintings, you will see this figure (yes I know this sounds a bit like Where's Waldo? but it won't be difficult to find him). Now you've seen his self portrait, please find the artist live and in the flesh