For some reason, everyone has been really busy (great in this horrible economy) and we all have missed a few events here and there because of working late. This night was no exception. The only ones available to attend this event were Kim and I.
Those who know me know that I in no way need to use this product on myself. God has decided to bestow upon me…..a double dosing of bobbage (my once satisfactory B's are now quite…. glorious), this I'm still getting use to. When this event came up I just had to attend – curiosity does kill the cat. Besides I know a few members of the IBTC (Itty Bitty Titty Commmittee). Anyway, as I mentioned, all of the usual gang were working late except for Kim, who arrived after I did.
Believe it or not but I am familiar with Talika products but really only one product, the Lipocles Eyelash Gel, which you apply on as a mascara but is clear and conditions your eyelashes. I currently have a tube at home. Anyway, on to the event.
The event was held at the Midtown Loft, a beautiful venue. When you first walk check in, you are handed white Daises (I didn't get a photo of it when I went in because it was freaking cold outside but I did get a shot when Kim and I were leaving – you were given Daises again, well I was anyway)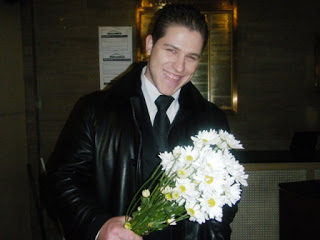 As I enter the loft, I noticed the decor was beautifully mostly white. It was gorgeous (I was also one of the first people to arrive, so I was able to get some pictures of the venue before the crowd emerged). The first photo is of a little enclave that housed Talika's products which a rep was more than happy to introduce you to…I couldn't help but think it looked like a breast – which i'd say is fitting for this event) Anyway, here it is
Even the DJ matched the decor (now that's good party planning)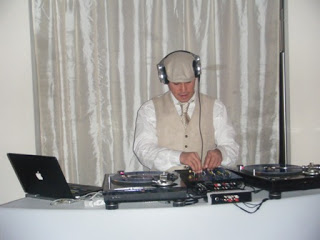 The Talika event also had models, dressed in fun swimwear from Eres, with samples of the Bust Serum to try (no, you were not expected to whip out your mounds in public; the sample was more for texture and smell – in other words, your hand please; put the girls away)
By this time, the crowd started arriving but Kim was not one of the several that suddenly filled the space
By the time Kim arrived, I was finishing my second glass of champagne and grab one of these (so did Kim)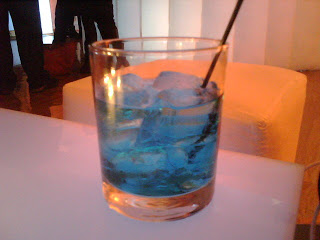 We didn't know what it was but it was mighty tasty. But not as yummy as some of the hors d'oeuvres they had. Sadly, I only got to take a photo of one of the yummy treats (but don't you love how the server is giving you pose? – love it!)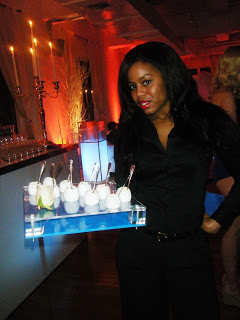 Anyway, back to Talika's products. remember above when I took a photo of the breast-like enclave? Why don't we take this time to go in and get some photos of their other products.
You might be asking yourself (or not but let's pretend you are), what is that displayed in the middle, let's take a closer look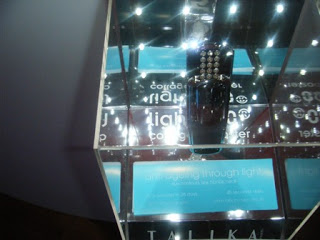 is that a phone? (my thoughts were maybe there was a raffle or big giveaway but no; on closer inspection, I find out it is a Collegen Booster, it gets rid of wrinkles using pulses of light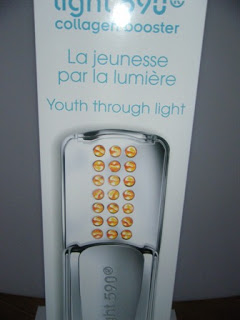 By the way, I wasn't the only one who thought it was a phone (thank goodness). Anyway, at one end of the loft were representatives from Talika who were ready, willing and very able to talk to you about the Bust Serum and the line in general
I had a chance to speak with and interview Anne Lacombe, Export Manager for Talika.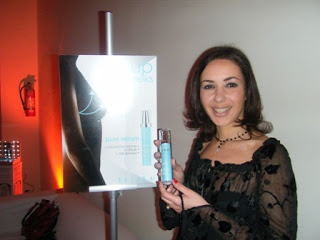 Please click here to listen to the interview. It was a bit noisy in there so bear with me. Anyway, after a few more drinks and lovely hors d'oeuvres, we grabbed our giftbags and went on our way into the cold night. As expected, the giftbag did have a sample of the Bust Serum – I don't know which member of the IBTC I will be donating it to.