One thing I've learned while attending events – Restaurant events are the best. THE BEST!! And I think the best one I've attended so far was this One Year Anniversary Celebration for Maxie's Bar & Grill located on 19th Street between park Ave South and Irving Place.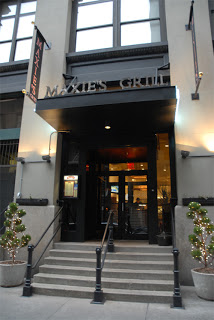 According to their site, "Maxie's Grill is a sister restaurant to the original Angelo & Maxie's restaurant, and appeals to a younger clientele both in concept, design and type of food served." I can officially say this statement is very true. The crowd was young, the food and atmosphere was fun and I indeed had a fabulous time. Anyway, I'd just left another event (will discuss in another post), Dave was back to the 14-hour days at the Food Network, Kim went home sick (poor thing) and Marisol couldn't make it. So I went alone (side note: don't ever be afraid to go out by yourself, you might surprise yourself) but I did meet up with Jill there. As soon as I walked in I was greeted by this woman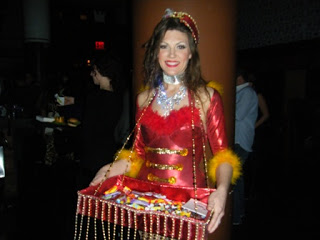 and her tray filled with candy. You were free to grab what and how many you wanted. I grabbed a packet of Skittles and went to find Jill. Within mere minutes of settling down at the table Jill and a friend of hers, we were approached with some of the most delicious hors d'oeures. I must say the Jumbo Coconut Shrimp is an orgasmic experience (yeah, it's THAT good)
But that wasn't all, the burgers…..oh my goodness the burgers (or really Sliders)
There were steak, beef, pork, chicken, Coffee (yes, coffee) vegetarian burgers….oh man so good. They have this thing called a Super Burger Tier
The event at Maxie's was totally not what I expected. For one thing, I danced for 3 hours straight (why? Bcuz quoting the reggae song – "I fell in love wit de DJ, DJ……..), not only was he absolutely gorgeous, he played hot song after hot song. Here is my new desire – DJ Berrie
(if anyone is able, I would like him for……wait, what's the next holiday? Valentine's Day! Yes, I would like him for V-Day)
Anyway, the place was hopping, the crowd was amazing, no one was afriad to dance
I only made it to the bar once (the rest of the time was dedicated to 50% eating hors d'oeuvres and 50% dancing off what I just ate. My one drink of choice was a Pink Lemonade Martini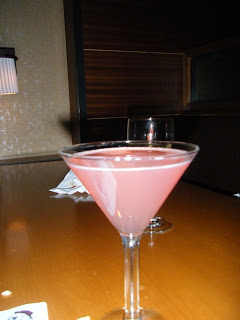 The bar was crowded but of course I got my drink. Below is a photo of the ladies behind the bar, you'll notice one of them is wearing a pink ornament, it's actually a balloon flower. Yes, for this event, they hired a balloon artist and we all had fun with her creations. When I say we, I mean the guests
When I was at the bar, on guy gave me his balloon flower (so sweet)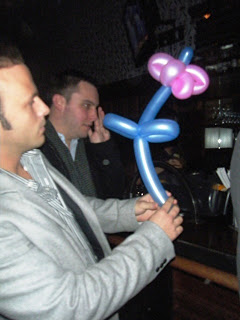 I think I left the event around 11pm. I would have stayed longer but I was full and had a long way to travel home. I did get to take a photo of the owner and tell him that his restaurant was freaking awesome (this is a must place to visit again)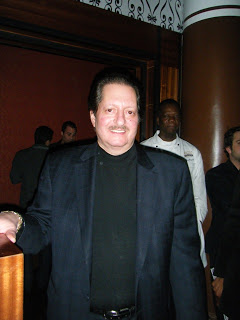 I may be wrong but I think his name is Peter Kay (there are two owners of Maxie's), forgive me if I'm wrong. There was also a surprise – guess who was also there?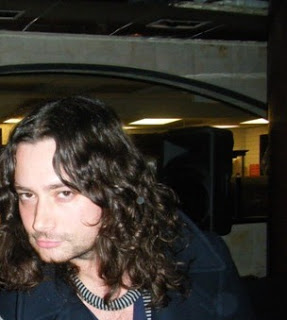 Yes it's Constantine Maroulis from American Idol. Totally did not expect to see any celebrity types but he was cool and he took a photo.
Until the next