H & M and Designers Against Aids teamed up together to create the Fashion Against Aids Collection and celebrate the newest H & M store on 86th Street and Lexington hosted by singing sensation, Estelle.
Dave was already at the location with Stephon, another friend of ours.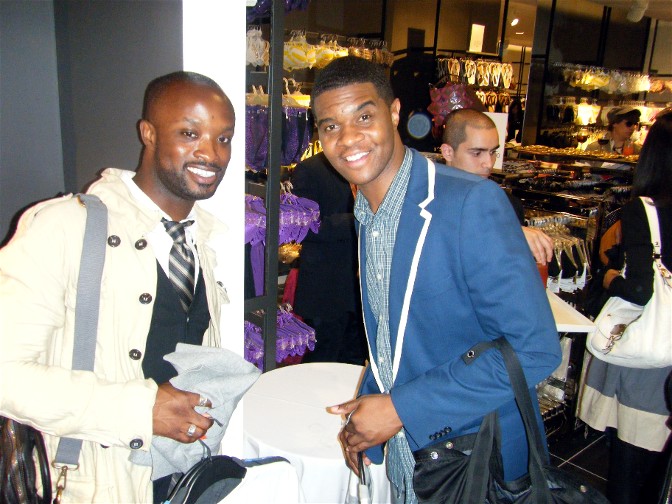 Kim and I arrived about twenty minutes after it started to find press photog and other media at the red carpet waiting for the celeb guests. I invited a young friend of mine, Matt, who helped me move (he's an aspiring model), so I thought he might enjoy this event (it also was a good way to pay him back for helping me). And it so was (I will post a pic of him a bit later).
After we checked in, Kim and I walked into the new location to find some very fierce fashion on the first floor including my friend Indashio (which you might remember as the winner of the VH1 Show "Glam God" hosted by Vivica A. Fox)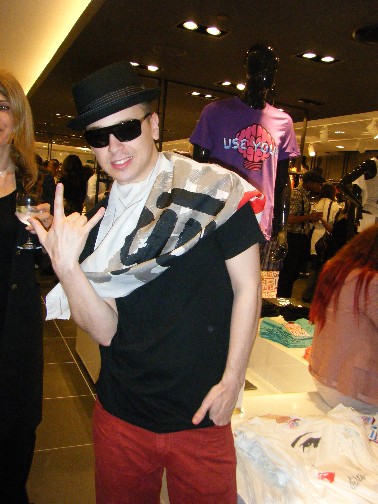 The fabulous Andre J
and some other very fashionable people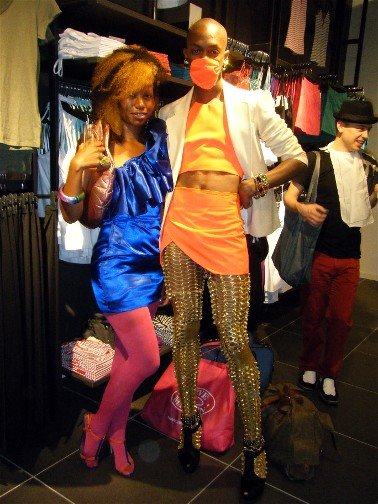 We went upstairs to find the second floor was the party floor. It was very crowded, hors d'oeuvres were being passed around and the bars were packed
The very cute "Fashion Against Aids" t-shirts (designed by Cyndi Lauper, Dita Von Teese, Dangerous Muse, Estelle, Katharine Hamnett, Katy Perry, Moby, N.E.R.D, Robyn, Tokio Hotel, Roisin Murphy, Yelle and Yoko Ono), condoms, buttons (they were gone, so no photo of them) and displays are located to the right of the top of the escalator
It was then that I took a photo of Matt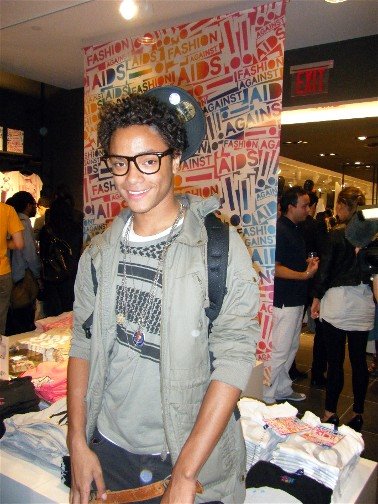 Soon after this photo was taken, Estelle arrived and she was very gracious with taking photos with her fans (including Matt who had been quite busy networking the fashion crowd and showing his portfolio. He ended the night with some great connections)
Then it was off to shopping. At the event, H & M allowed guests 25% off everything in the store, so we had to take advantage of that. After a quick trip to the bar for a drink and some oogling of the cute bartenders, we proceeded to shop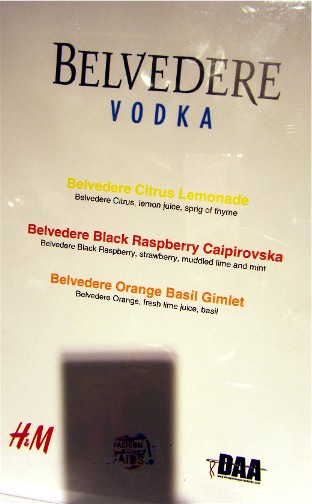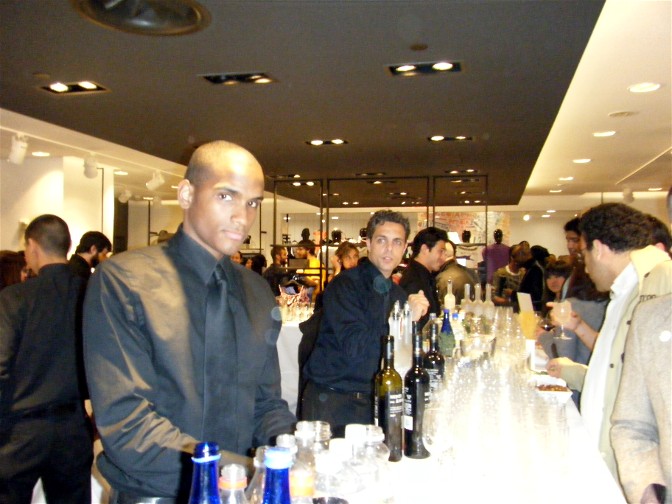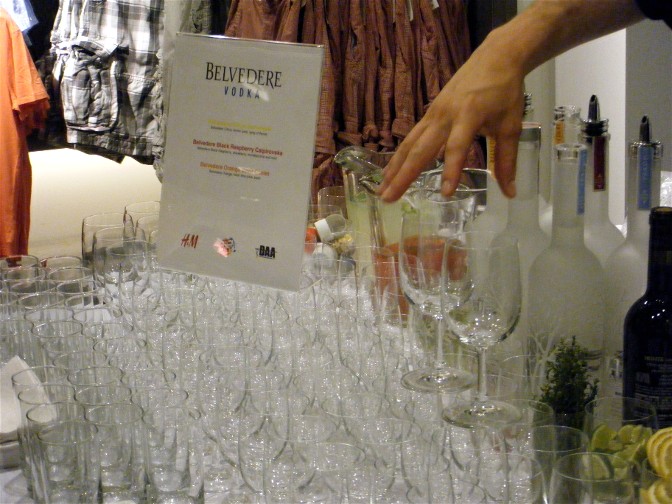 I purchased the following t-shirts (not shown is the one by Dita Von Teese). The last one is the one by Estelle. I considered having her autograph it but I want to actually wear it
we walked around a bit more, taking in the sights, trying clothes on, etc. I was lucky to find one guest really enjoying the music, so I pulled out mt camera and proceeded to take some video (I love to see people having a great time)
We continued to have a great time the rest of the evening. We drank some more (except for Matt, who didn't touch any alcoholic beverages at all- excellent), enjoyed more hors d'oeuves, paid for our purchases and left quite happy right to the red carpet and step n repeat banner for more photos