Self-care is more than getting into a better state of mind. It is your mind, body, and soul getting to and staying at peace with itself. Getting your entire self (mind, body, and soul) to its healthiest state. Pampering your outer self is just one aspect; taking care of your inner body and mind is another; lastly, truly being your happiest self is the last. Achieving these three steps takes time but there are wonderful products and experiences available to help you achieve self-care nirvana.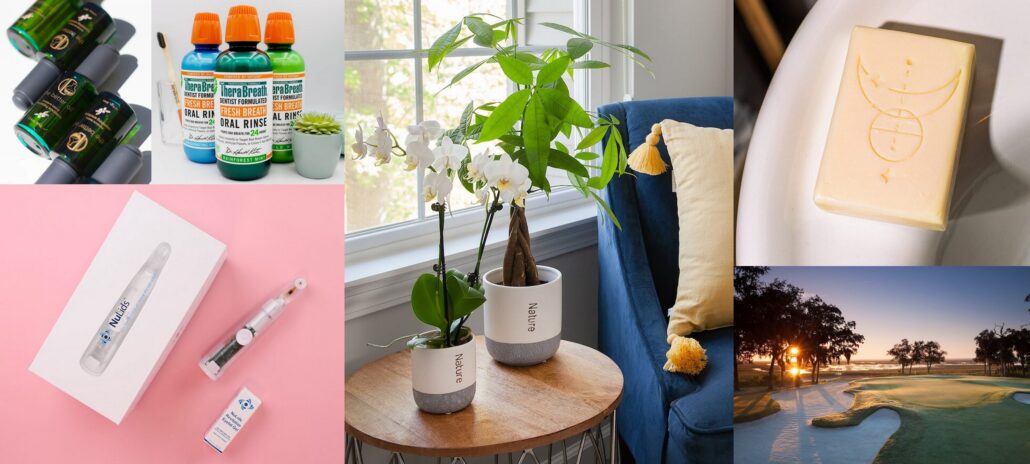 Today, we're sharing the wonderful products and experiences we know you'll love, for yourself as well as for friends and family, from some great brands. Join us in getting to know the self-care products from Chemist Confessions, TheraBreath, NuLids, Just Add Ice Orchids, Gratitude Soapery, and The Landings.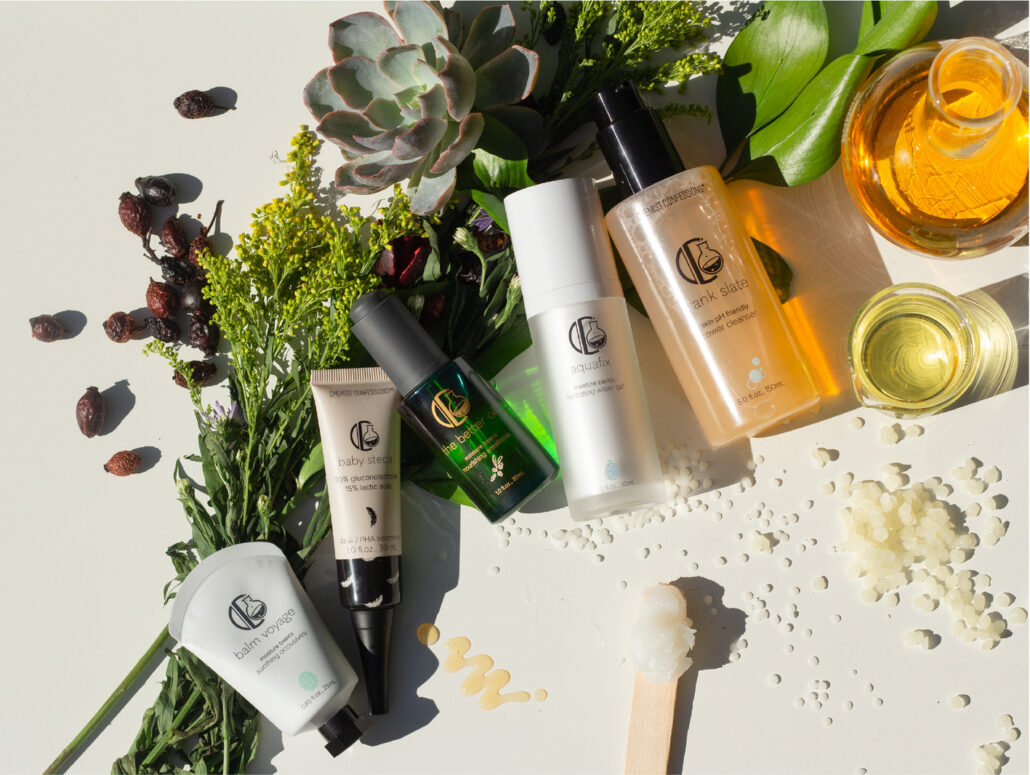 When we think of self-care, the first things we reach for, are skincare products. Chemist Confessions offers skincare products that go beyond the simple categories of dry, normal, combination skincare. Their range of user-friendly skincare solutions is rooted in sound science and ultimately solves the need gaps in your skincare routine. They offer two product categories, moisturizers, and acid boosters.
Aquafix Hydrating Gel: Their humectant champion! This soothing hydrating water serum features all the best-in-class water-grabbers such as glycerin, panthenol, and hyaluronic acid to keep moisture to the skin.
The Better Oil: This face oil features a blend of lightweight emollients that smooths the surface of the skin, adds nourishment and glow.
Balm Voyage: An occlusives specialist with waxes and petrolatum that seal in moisture and prevent stubborn dry patches.
Baby Steps Gentle Booster: This features the larger molecules (lactic acid & gluconolactone) that provide a gentle introduction for dry skin and AHA beginners while still getting the results.
The Specialist: Featuring molecules known to help target oily skin concerns and combat congesting.
Gold Standard: The most efficacious booster for users ready to level up their exfoliant game.
You'd be surprised how much your oral health affects your overall health. You're probably already familiar with America's #1 selling fresh breath oral rinse. Now say hello to its brand new invigorating Icy Mint formula. What makes TheraBreath Oral Rinse so great? It attacks the bacteria that causes bad breath and gum problems; helps eliminate dry mouth and morning breath; eliminates sour, bitter, and metallic tastes; contains no alcohol, no SLS (sodium lauryl sulfate), no saccharin, no detergents, no artificial colors or flavors, and is clinically proven to be safe and effective.
The new Icy Mint flavor has the same active ingredients as our best-selling, original oral rinse but features different, natural flavors of citrus and mint, the addition of natural peppermint oil, and menthol for cooling, and Xylitol for a subtle sweetness. We can 100% confirm the effectiveness of TheraBreath. One swish of this amazing oral rinse and your whole mouth will thank you.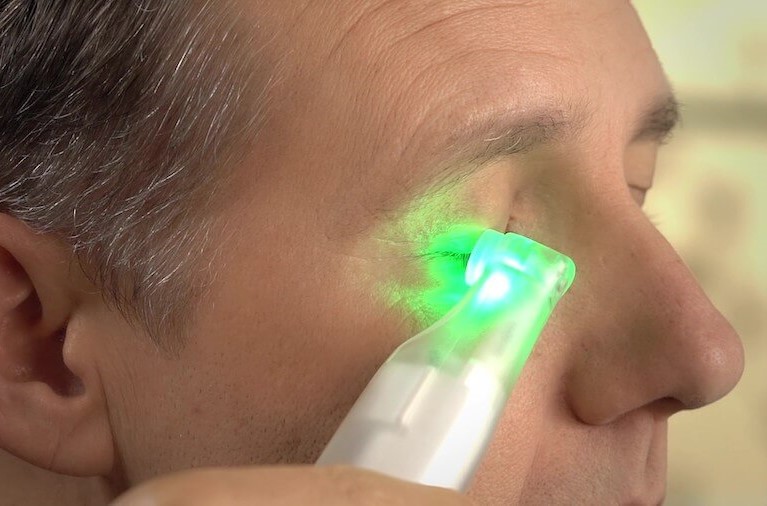 Looking for dry eye relief? The NuLids System was created by an eye care professional as a safe and clinically effective at-home treatment for dry eye relief. It is a highly effective at-home treatment device and gel used once a day and specifically designed to reduce the signs and symptoms associated with blepharitis and dry eye. As an added bonus, it also works great to remove eye makeup. This system, available as a starter kit, includes the NuLids device, Charger, NuLids, NuLids Soft Tips, Quick Start Guide, and the NuLids Revitalize Eyelid Gel which contains ingredients helpful for promoting excellent eyelid health. These ingredients include:
Argan Oil – Packed full of hydrating essential fatty acids and anti-inflammatory vitamin E and sterols, Argan oil is a nutrient powerhouse.
Pomegranate Fruit Extract – Is known for cell regeneration and helps to protect the epidermis increasing
circulation and helps to repair the skin.
Norway Spruce tree sap (Picea Abies Extract) – This ingredient is extremely unique and provides anti-inflammatory, antioxidant, wound healing, and anti-bacterial properties.
Jojoba Esters – Derived from the seeds of a desert shrub, this oil is an emollient ester with excellent
spreading, lubricating, and penetrating properties
If you suffer from chronic dry eye disease, you should get better acquainted with NuLids.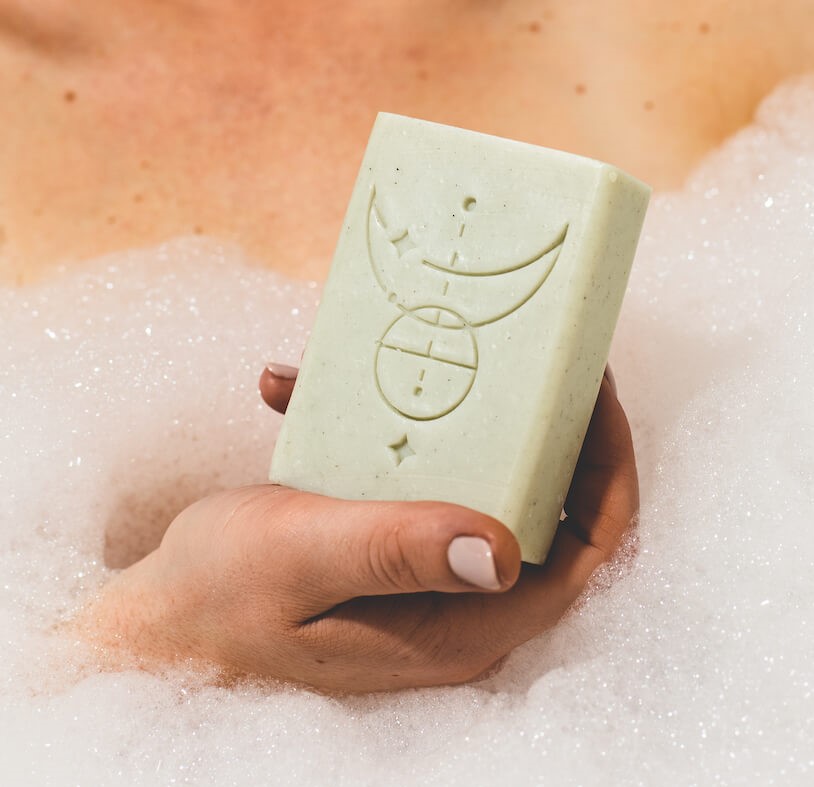 Gratitude Soapery hand and body soaps provide a rich and supple lather to moisturize and reward your skin
for showing up every morning! Each bar of Gratitude soap is cruelty-free and vegan friendly. They are free of palm oil, phthalates, parabens, PEG, and sodium lauryl sulfate. Gratitude products make your shower moment more magical. Why? Because caring for yourself is as important as caring for another – and both should be simple, sustainable, and satisfying. Who wouldn't want a double dose of self-care nirvana!
Simple acts like bathing take on a deeper purpose when you choose to use products that help you focus on your intentions. Selfcare and mindful living become sustainable when you make them part of things you already do. And everything is more satisfying when you know your choice is good for others as well as yourself. When you buy a bar of Gratitude, we donate a bar to someone in need.
Handmade in small batches using the traditional cold process method, the bars are then cut, cured, and packaged in either colorful boxes or low waste packaging.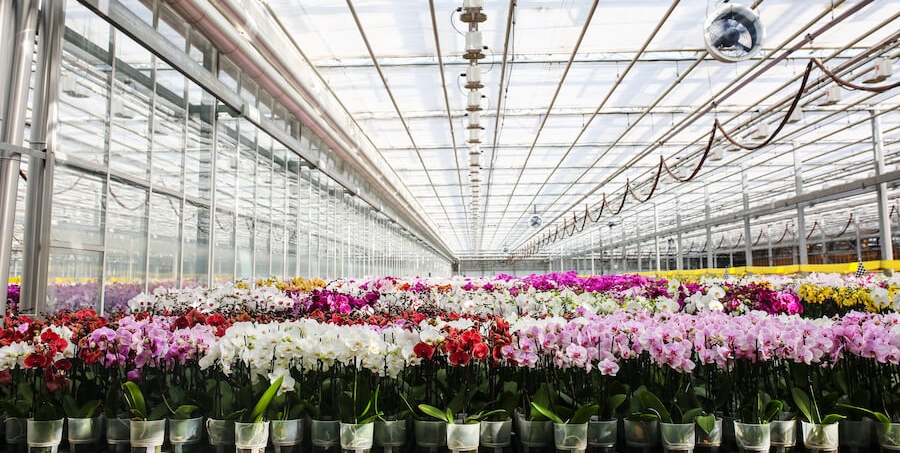 Giving and getting an orchid is one of the most wonderful things in the world. The joy it brings is a great way to give your soul, your inner self some much-needed self-care. The best part, with almost minimal effort, you're blessed with one of the world's most beautiful flowers. As the largest orchid producer in North America, Just Add Ice seeks to make orchids more accessible, approachable, and affordable to consumers in the United States and Canada. They produce more than 8 million Phalaenopsis orchids in various sizes and colors each year in 33 acres of dedicated greenhouse space.
Just Add Ice Orchids offers 150+ varieties of orchids in multiple color options, including pink, salmon, white, purple, yellow, white with spots and other unique hues. They are available in three sizes based on pot diameter: Mini (2.5"), Petite (3"), and Premium (5"). When you take home a full-size Just Add Ice Orchid, all you need is three ice cubes once a week for just the right amount of water. This practice is proven to be safe for orchids and helps you avoid over-or under-watering. Keeping your orchid hydrated via ice watering is a proven, effective method for controlling the amount of water plants receive. It ensures the root system absorbs water evenly; is convenient and makes it easy to remember how much and how frequently to water.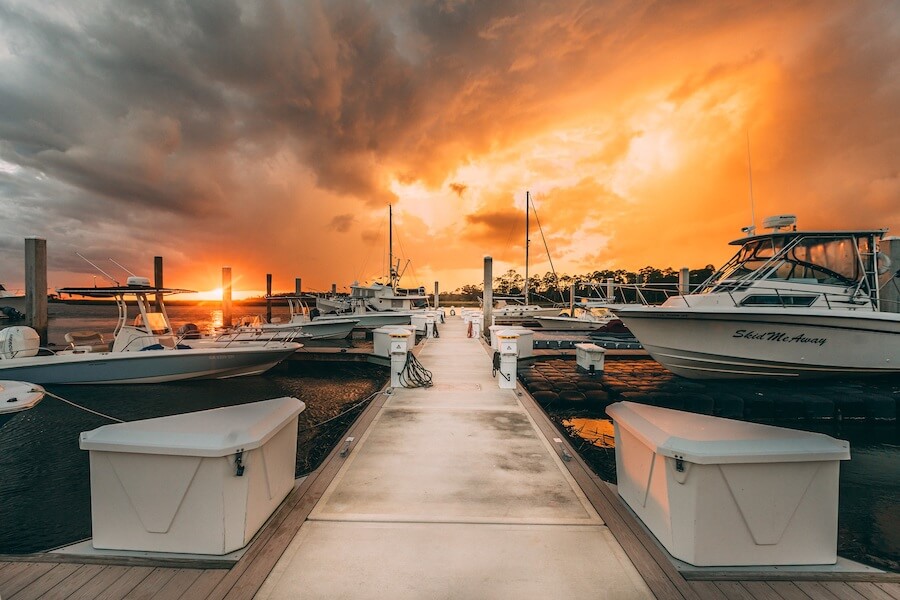 Continuing on the topic of self-care nirvana for your soul, we end self-care nirvana highlight with The Landings, the Southeast's premier gated, master-planned community featuring resort-style amenities and luxurious experiences, all with a friendly, small-town feel. Located on Skidaway Island, (Chatham County, Georgia), The Landings boasts natural beauty, privacy, security and escape from the hustle and bustle on the private island… while only minutes from the culture and excitement of historic Savannah, Georgia.
The Landings offers something for every interest. From physical activities, such as golf, tennis, kayaking, cycling, fishing, or sailing, to maintain a healthy lifestyle… to interest-based groups, such as bridge, photography, philanthropy, or social. When you purchase a home at The Landings, you automatically gain access to all the marinas, trails, parks, farms, and neighborhood groups, as well as access to the expansive waterways of Skidaway Island. You also have the opportunity to join The Landings Club, a private luxury club dedicated to serving members with an active lifestyle and resort-style amenities. The Landings Club offers members access to six championship golf courses, 31 tennis courts, five unique dining venues with farm-to-table dining, five swimming pools, and an innovative fitness & wellness center. How's that for your peace of mind?
What are your thoughts on these self-care nirvana musts?