I had the pleasure of meeting these amazing young men (I state it this way because they're much younger than I am) who have created a wondrous line of organic soaps with ingredients from the Amazon called Wembe. Wembe is a Paraguayan company headquartered in Dumbo, Brooklyn. It was originally founded by a mother and son duo (Rolando and his mother used to create products out of their home kitchen). Continued by Rolando Zuccolillo and his old high school roommate, Jonathan Medina (both a mere 20 years of age) have continued this amazing line of soaps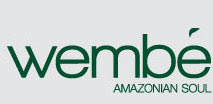 The word Wembe is devrived from the word Guarani "guembe", the name given by a Guaraní tribe to the monster fruit of the Southern Atlantic rainforest, a tropical plant considered as the Amazon's rare jewels. Below are a few of my favorite Wembe natural soaps:
Chocolate Cleansing Blend – Chocolate, the jungle's greatest aphrodisiac. Do you need to hear more?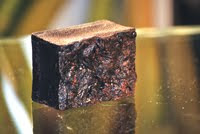 Coconut Exfoliating Blend – uses two varieties of coconut for this soap. It is astringent and slightly defoliant. It may be used as a shampoo and is particularly good for the oily skin and hair.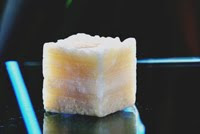 Citric Cleansing Blend – Contains the essential oils of all citric fruits we know plus orange and lemon juice freshly squeezed with their skins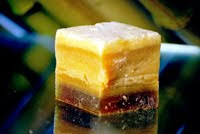 Dulce de Leche – This little bar softly exfoliates and nourishes your skin at the same time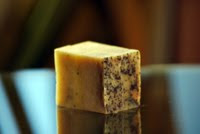 I tested (and fell in love with) the Loofah Exfoliating Blend. I may have gone a little over board as it only lasted three showers.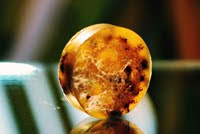 Enclosed in this soap is a natural (vegetable) loofah sponge which eliminates dead skin cells, stimulates blood circulation, cleanses the body and improves the complexion; this I can say is very true as the skin on my legs, elbows, etc were very soft and smooth after the second use. I had a small patch of dry skin on my leg and thanks to the Loofah Exfoliating Blend, it's gone – and the scent is wonderful with sensational ingredients such as Almond Oil and Dill.
Check out my video interview (in two parts) with the very young and impressive Rolando of Wembe