Babies are not something I've thought about too much (I blame it on STILL being terminally single and maybe a little bit of still being in my selfish stage)but it seems people all around me are having babies including family members. I have a cousin who is about to be a father and when I visit he's always looking at sites similar to MommyHood101.com in order to find the latest baby trends. This leads to conversations about products and lingo I know nothing about. This was what made me decide to attend The Baby Show NYC, which made it's premier.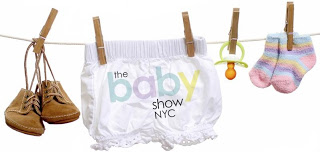 The event showcased brands featuring must have products for expecting couples and parents as well as seminars on birthing, things new parents should know, etc. Something that I had no idea about (and I'm thinking most expecting parents don't know this either) is that babies most often suffer some common injuries while passing through the birthing canal! Wow! Most of these like a few fractured bones do heal by themselves, but sometimes it just so happens that a more severe injury can put the baby's life at risk or set them up for lifelong suffering. Although that's sad, it's an important issue to talk about, because let's be honest, parents need to know the bitter truth. They also need to know that they can always seek legal help (click here to know more on that front) if they are faced with this dire situation. I just hope that no parent has to go through that, though. Now, with that piece of information out of the way, we can get to talking about the products. Because honestly, I concentrated on the products only. My first stop was to Pour Deux (Maternity for Two) Candles. Touted as a perfect gift for "an expectant woman for the holidays, her birthday, a house warming gift, congratulations gift, baby shower gift…literally any gift moment over the 9 months of her pregnancy. Pour Deux created the monthly maternity candles in honor of the one thing every woman focuses on from the time she learns she's pregnant: the month the baby is due."
Next was Babies R' Us, which provided strollers from Bugaboo, Maclaren, Gracco, Stokke and Baby Jagger for moms, dads and parents to be on a specially created Stroller test drive track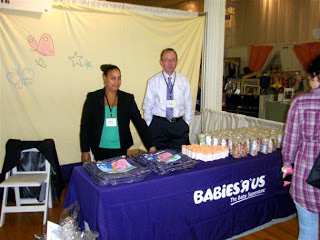 I was also encouraged to grab some literature on all things babies, some product samples and baby bottles (all of which is going to my cousin who recently had a baby). I moved on from vendor to vendor and came across some very interesting (and scary) products such as the Simple Wishes Hands-free Bustier Breast Pump (see more information below)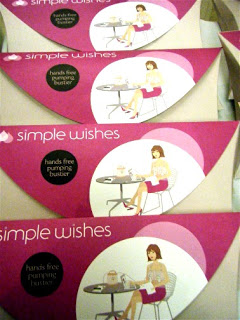 I also saw some of the most adorable products, like the BabbaCo Cover, ridiculously adorable car seat covers (below is the fleece cover but they have these adorable covers for all seasons)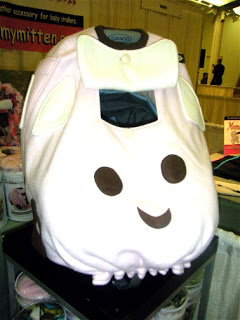 My next stops were to skincare companies for both mommy and baby such as Belli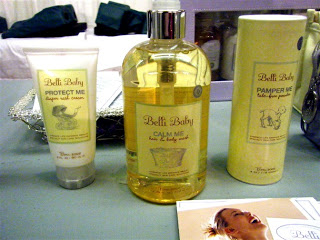 A quick stop to the Destination Maternity Booth
before continuing back to skincare with the fabulous Mama Mio Skincare, a collection of skincare products specifically made for mommies but amazingly it also works wonders for women who've never been pregnant but have similar issues like stretch marks, etc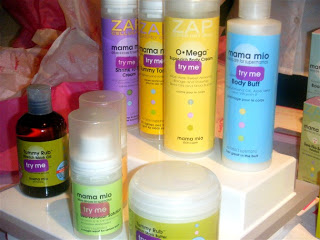 My last stop was to MAM Baby to take a look at their pacifiers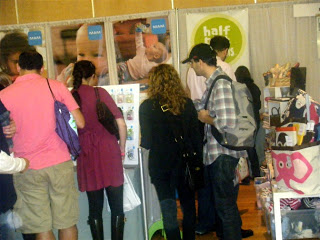 I noticed that although most baby products were present at the show, it was lacking baby swings. My friend, who's just become a mother for the second time, told me that you can find the best baby swings by visiting Buyers Impact, so that's the place to go if you are after one of those.
After being surrounded by so many baby items, I admit a little maternal twinge might have started making itself known (weakly of course), so I grabbed my giftbag and headed out, I found myself at a streetfair for some local treats. Here's the giftbag below