Back again to the Limited Pop-Up Shop I go the very next night for launch event of Nicole Williams's Girl on Top. An honest, straight-forward guide to using the rules of dating for success in your career.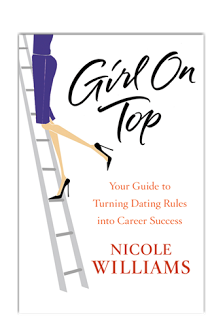 From my observation, Nicole Williams is a feisty petite brunette, a woman older men would probably refer to as a firecracker. She is an honest, ballsy, no-nonsense individual with a mouth a little bit like a sailor (not to mention a striking resemblance to Demi Moore and Julia Louis Dreyfus) but that is what makes her fabulous and as her bio says – the original Girl on Top!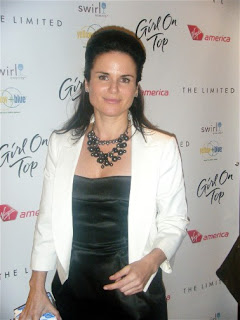 The original Girl on Top, is your tell it-like-it-is big sister who happens to be an expert in all things career. As a best selling author and founder of WORKS by Nicole Williams, she has re-defined the world of work—making it glamorous, relevant, and get this—fun!—to modern women who refuse to settle for a less-than-thrilling career.
As was the night before, I arrived to a packed event – I had a slight incident outside with a deranged guest (excuse me doctor, can we get some Prozac – STAT!!) but the cow doesn't deserve anymore than this mention. Anyhoo, as I said a packed event, loads of people inside, shopping, reading select excepts from the book, just your typical fabulous night out
After shopping and munching way too many black and white cookies, we finally got the night's festivities on the way. Introduced by The Limited CEO (and Girl on Top Tour partner), Linda Heasley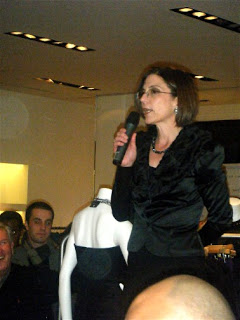 Nicole hopped onto the store elevated platform and had us hanging on her every funny, honest and (sometimes naughty) word (in fab shoes of course). We laughed with her, agreed with her, never moving an inch. If her speech is any indication, her book is a must, must read
Don't worry, it's not just us lucky New Yorkers who get to hear her truthful words, check out the October-November tour dates for Nicole and Girl on Top (how much do you love this tour date calendar) coming to a Limited near you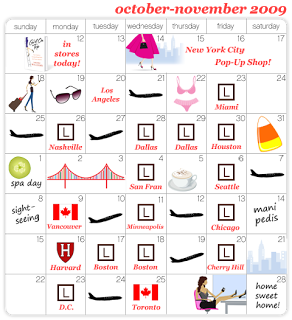 10/23 Miami – 7535 Kendall Drive, Miami
10/26 Nashville – 1800 Galleria Boulevard, Franklin
10/28 Dallas – 8687 Northcentral Expressway, Dallas
10/29 Dallas – 13350 Dallas Parkway, Dallas
10/30 Houston – 5085 Westheimer, Houston
11/04 Santa Clara – 2855 Steven's Creek Boulevard, Santa Clara
11/06 Seattle – 315 S. Center, Seattle
11/09 Vancouver – 788 Robson St., Vancouver
11/11 Minneapolis – 60 West Broadway, Bloomington
11/13 Chicago – 5 Woodfield Mall, Schaumburg
11/17 Boston – 1245 Worcester Road, Natick
11/18 Boston – 250 Granite St., Braintree
11/20 Cherry Hill – 502 Cherry Hill Mall, Cherry Hill
11/23 Washington DC – 1100 South Hayes St., Arlington
11/25 Toronto
For now, pick up a copy and enjoy. Girl on Top is available at Amazon, Barnes & Noble, Borders, Target and Powell's