Many of you have definitely become familiar with the health benefits of Acai Berry ("used to help build the immune system, support healthy skin, protect the heart, and aid longevity"), a few have heard of Goji Berry ("have been used for a variety of conditions including: dizziness, general weakness, liver and kidney health, fatigue and more") and i'm sure like me, Resveratrol ("found in red wine, it contains antioxidant and free radical scavenging properties which play important roles in the prevention of many of the major chronic diseases we see today") is new to you.
Genesis Today, a supplement company who proclaim themselves as healers rather than marketers was founded by Dr. Lindsey Duncan, ND, CN, a foremost practitioner of Naturopathy offers a wide variety of products including 100% Fruit Juices made from these Superfruits. Dr. Duncan's client list includes celebrities, athletes, musicians, models, etc. At the Editors Showcase: Modern Moms, I got to sample each of these: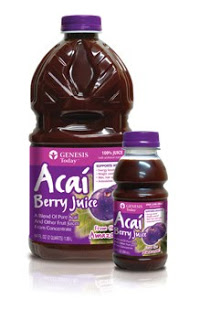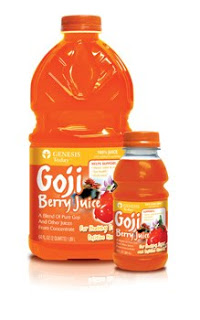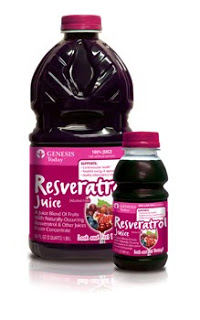 As I was stated above, I was already familiar with Acai Berry and Goji berry Juices but this was my first time trying the Resveratrol and I like the taste alot, infact I like it more than the Acai Berry and Goji Berry but of course I will still drink them all – you can't deny the nutritional benefits these superfruits have to offer.
I had a chance to sepak with Mr. Eric Webber about Genesis Today and their products