It's October, so you know what that means – it's Breast Cancer Month. There are several amazing products that support the fight against Breast cancer. Infact many do more than just support. One such company is Revolution Tea and their very tasty Revolution 3D Pink Grapefruit Beverage.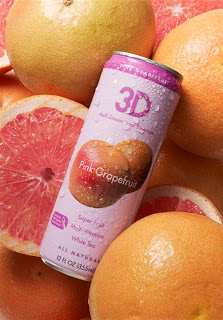 3D Pink Grapefruit is a a powerhouse of antioxidants, is all natural and low in calories for a natural way to hydrate. 3D is a blend of super fruits, premium white tea, and essential vitamins for the first 3-dimensional beverage. Pink grapefruit naturally contains a potent antioxidant called Lycopene (which most people associate with eye health only), but studies show that Lycopene neutralizes free radicals in the body. According to the National Cancer Institute, free radicals are cellular damage that can lead to diseases like cancer.
Christine Watson, two time breast cancer survivor and wife to Revolution President David Watson, is the inspiration behind 3D Pink Grapefruit (both are pictured below)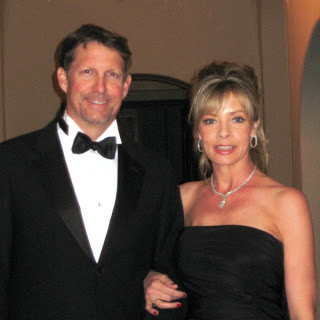 The other amazing thing about 3D Pink Grapefruit (the first is the wonderful taste, second is the healthy ingredients) – fifty percent of the net proceeds from the sale of 3D Pink Grapefruit is donated to breast cancer charities such as Susan G. Komen for the Cure, The American Cancer Society, Breast Cancer Network of Strength, etc. Four (4) 12oz Cans will only cost you $5.00. So not only are you doing something great and healthy for yourself, you're helping fight Breast Cancer.
About 3D:
3D blends one dimension super fruits, one dimension essential vitamins and one dimension premium white tea for a 3-dimensional beverage for people with busy, multi-dimensional lives. Revolution has been transforming the beverage industry and the way we drink tea since 1998. With its premium full-leaf teas and distinguishable packaging, this award-winning company produces only the finest beverage experiences.