Swarovski Elements is hosting not one but two Fashion Night Out events. They plan to crystallized both uptown and downtown fans woth events at famed Henri Bendel and their Soho SWAROVSKI CRYSTALLIZED store.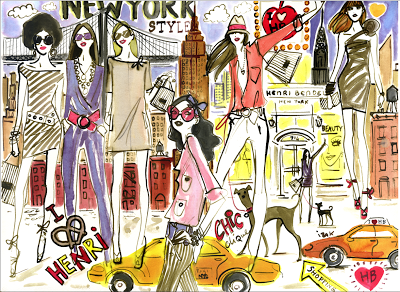 Henri Bendel / SWAROVSKI ELEMENTS
712 5th Avenue at 56th St
(212) 247-1100
3:00 p.m. – close
SWAROVSKI ELEMENTS ™ has partnered with one of New York's most notable retailers, Henri Bendel, on a series of Fashion's Night out activities ranging from crystallized makeovers by Frédéric Fekkai to a dazzling tattoo parlor, each transforming the store into a crystal wonderland making the acclaimed 5th Avenue flagship sparkle from head-to-toe. Shoppers will be able to get a head start on prepping for their evening, beginning at 3 p.m., with crystallized beauty makeovers by Frédéric Fekkai. Services include manicures and hair styling, all infused with the sparkle of SWAROVSKI ELEMENTS. After being pampered, visitors can purchase exclusive Fashion's Night Out gear, including limited-edition FNO shirts adorned with black diamond and fuchsia crystals.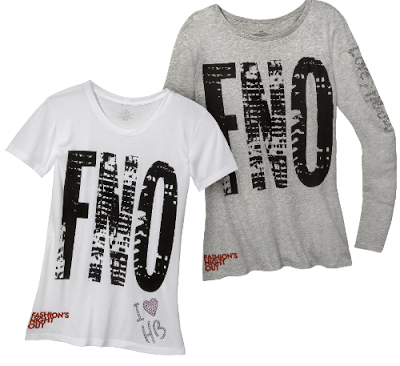 Adding more sparkle to the night's festivities, the Austrian crystal company will transform the first floor of Henri Bendel for Fashion's Night Out – the focal point is an opulent Swarovski Crystal Palace chandelier, titled "Cascade" by Vincent Van Duysen, standing 14 feet tall waiting to greet shoppers in the atrium as they enter off 5th Avenue.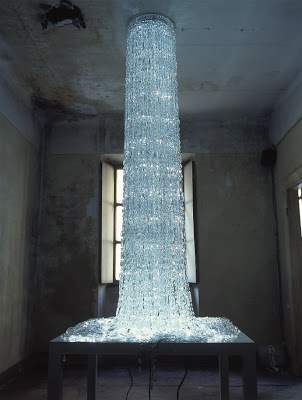 For the past 75 years, Swarovski has had a deep-rooted history in stage and screen projects, ranging from movies to Broadway and beyond. To celebrate Swarovski's commitment to the arts, a special display of eight costumes made with SWAROVSKI ELEMENTS, from Phantom of the Opera, designed by Tony Award winning costume designer Alexandra Byrne, and NINE, designed by Oscar winning costume designer Colleen Atwood, will be a part of the décor. The dazzling interiors and costumes will be on exhibit beyond New York Fashion Week at Henri Bendel, culminating September 19.
Special Henri Bendel tattoos made with SWAROVSKI ELEMENTS will also be available for purchase throughout the night and artists will be on hand to apply them to guests.
SWAROVSKI CRYSTALLIZED™
499 Broadway btw Spring and Broome Streets
212.966.3322
www.swarovski-crystallized.com
6:00 p.m. – 11:00 p.m.
For one night only, SWAROVSKI CRYSTALLIZED™ will host Jimmy Crystal, the go-to designer for celebrities wanting their most precious iPhones and BlackBerries covered in SWAROVSKI crystals. No longer will you have to choose between black and white—but from a huge selection of custom crystal cases ranging from glam fuchsia, to smoky onyx ombré to wild zebra stripes. Or work with Jimmy to realize your own design! Lady Gaga, Elton John, and half of Hollywood have entrusted their most precious possessions to SWAROVSKI ELEMENTS and Jimmy Crystal—and ONLY tonight we can bring this to you.
If you have a little time between Henri Bendel and the Swarovski Soho store, why not stop by the below in between
Tamsen Z
783 Madison Avenue btw 66th and 67th Streets
212.360.7840
www.tamsenz.com
7:00 p.m. – 9:00 p.m.
Join Ann Ziff at Tamsen Z for a champagne reception. Tamsen Z is a jewelry collection designed by Ann Ziff featuring one-of-a-kind, handmade pieces from some of the world's rarest materials including colored diamonds, meteorites, fire opals and pre-Columbian gold figur