Sometimes in the dead of winter (and really it feel like we're at the bottom, hopefully that means we're going up – temperature wise that is) you need a reminder that spring is not so far away. You need something to remind you of the gorgeous pale pastels and vibrant shades of flowers that will soon be blooming. Clarins's new Neo Pastels Color Collection for Spring is just such a reminder.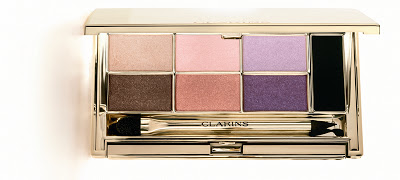 The Neo Pastels Eye Colour and Liner Palette, inspired by an artist's watercolor palette, has six shadows in subtle delicate tones of browns, pinks and violets. Combined with black eyeliner, this limited edition palette allows an unlimited amount of looks to capture and create the beauty of spring. You can apply the shadows dry for a delicate finish, or with a damp applicator (I prefer to use a serum instead of water to keep the skin around my eyes moisturized) for rich, jewel toned colors. Each Neo Pastels Eye Colour and Liner Palette retails for $40.00.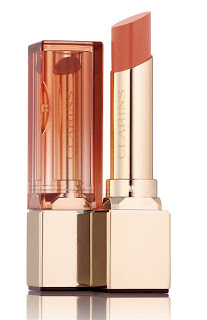 The Rouge Hydra Nude Smoothing Cream Lipstick, another limited edition product, is not your regular lipstick. Clarins combines high performance makeup with a high concentration of skincare (25% skincare ingredients) to create a lipstick that sets a new record for moisture, repair and protection. We tend to forget delicate areas like the skin on out lip is infact STILL skin – Clarins's Rouge Hydra Nude Smoothing Cream Lipstick is the perfect start to repairing and revitalizing your lips especially after such a tumultuous winter winds and temperature. This wonderful beyond moisturizing lipstick retails for $24.00 and comes in four shades – Pastel Rose, Pastel Coral, Pastel Beige and Pastel Brown.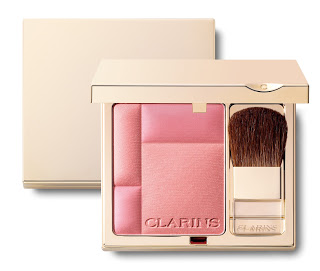 The NEW Blush Prodige Illuminating Cheek Colour comes in six color harmonies (Lovely Rose, Soft peach, Miami Pink, Sunset Coral, Rose Wood and Spiced Mocha); six complimentary shades that add colour and light to the cheekbones and offers a subtle, radiant glow to every complexion. Blush Prodige Illuminating Cheek Colour is a combination of mineral and plant ingredients which gives you a matte shade to sculpt the face and an iridescent one to highlight facial contours. As someone who has a round face, I really liked how the matte shade slenderized my face and gave more definition to my cheeks. I also found myself using the iridescent color to highlight my eyes. Unlike the other two above mentioned products, the blush is not limited edition and retails for $28.00.