Under the direction of MIZANI's Director of Education, Veronique Morrison, the MIZANI Design Team presents their 2011 trends titled, "Sketches", five structured hair looks with innovation and style. Under the direction of MIZANI's Director of Education, Veronique Morrison with a collaboration with designer, Jonathan Cohen, whose exploration of the elements of cutting, texture, and shape to create his rough designs, or toiles was adopted by MIZANI with their inspiration coming from the raw toile.
By "sketching," or treating the hair as a canvas, and revealing the fundamental mastery of cut, texture and shape, the new looks for MIZANI define a new direction for a bold fashion-conscious woman in 2011. The MIZANI design team was inspired to use hair to mimic the texture and movement of textiles. Three of the five new innovative styles are featured below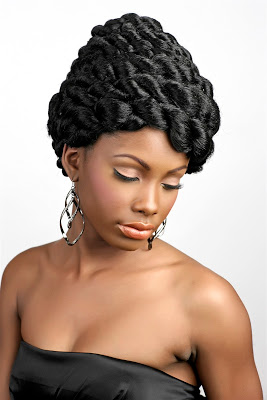 The Bobbin Lace – A bobbin lace is a handmade fabric made by braiding and twisting lengths of thread around bobbins. The effect, when wound properly, is similar to that of a decoration on a garment. MIZANI's Bobbin Lace is an elegant braided turban.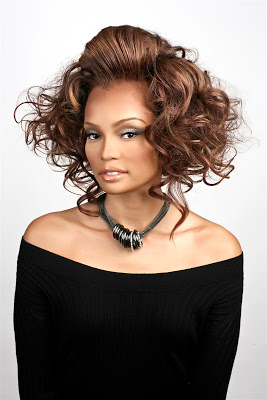 The Ruffle – During the "sketching" process, the ruffle is described as a gathering or pleating of fabric, which functions as a decorative trim, or creative foundation. The Ruffle was created using a backward pump as a foundation for ultimate pleating—soft trendy waves.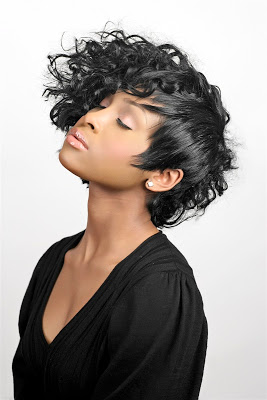 The Toile – As discussed, the toile is the foundation of clothing design. It is the custom pattern that is made to ensure a proper fit before constructing a garment. With the pixie and pageboy as the foundations, MIZANI created The Toile as the traditional look, which allows versatility and the option for creative expression.
The other two innovative MIZANI hairstyles are featured below
The Tassle – The Tassle is a series of windings of thread around a suspended string until the desired curvature is attained. In Western Civilization, The Tassle has evolved from the small and casual version found in Renaissance art, to the elaborate of the Victorian Era. MIZANI's version is flirty, graceful and sophisticated, also known as, "The Pretty Pony."
The Bustle – Historically known as the Grecian Bend, the bustle emerged as a trend in women's fashion in the 19th century. Bustles in the back of dresses were created by draping surplus fabric and then pulling it into shape by tapes and buttons sewn into the skirt. MIZANI's version of The Bustle is a bold, modern front pompadour, accented by a naturally curly hairstyle.