What is
BlueGPS
and how does it relate to fashion? First,
BlueGPS
is a small and lightweight (measures 1″ X 1.5″ and weighs less than 1.5 oz) personal locator device that is designed to interact with social networking, fashion and personal safety. It was designed/created by
Isaac Daniel Products
and uses military-inspired proprietary technology (patented and patents pending).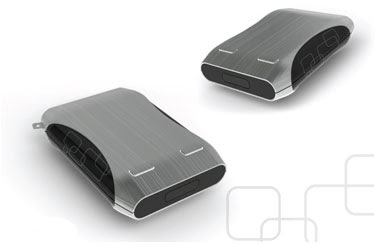 The BlueGPS works through a phone application and provides a non-invasive, real time locating ability at the push of a button. The phone app wearers can publish messages about their location via the two buttons located on the device that are programmed to send the user's precise location.
Now on to the fashion aspect…..Isaac Daniel Products is looking for seasoned fashion designers to create a fashion look or accessory demonstrating their vision of the BlueGPS by blending its technology with fashion. The designs will be on view and modeled at The New York Times Center on June 22 from 5 – 7 PM. All entries will then be auctioned off on Charitybuzz.com to benefit What Better Looks Like, a charity started by seven women who journeyed to Rwanda and the Congo in November, 2010 to help victims of the 1994 genocide in Rwanda, give support to women, men and orphans living with AIDS, sponsor orphaned young adults in Kigali, Rwanda with four year college scholarships, provide school uniforms and fees so children can attend primary/secondary school and provide the elderly and the disabled of the Nyarugunga Village in Rwanda with basic supplies, skills and a small start-up business fund.
All interested designers are asked to contact:
Bonnie Bien at 212 567 -8900, via fax 212 567-8999 or Bonnie@Lapressepr.com
A BlueGPS prototype will be sent to you on request. For the BlueGPS spec sheet please click on the following link – http://isaacdaniel.com/justsyncme-collateral/