As summer approaches, more skin will be shown, so its time to get those legs et al super smooth and touchably sexy – which is exactly what Sally Hansen will help you do with ease. Sally Hansen recently launched two new at-home hair removal kits that makes hair removal easier, more appealing and effective than before.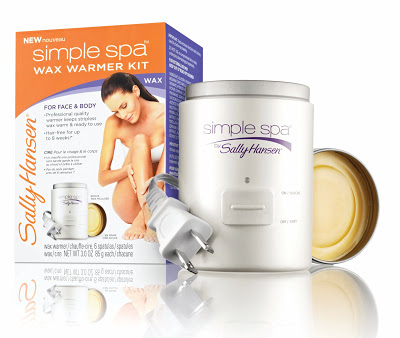 The Simple Spa Wax Warmer Kit for Face and Body eliminates the need for multiple trips back and forth to he microwave to reheat the wax. The plug-in wax heating system provides spa-quality services at home for a mere $19.99; the Green Tea infused strip-less wax provides maximum results with minimal cleanup. The product features includes:
3 Wooden Spatulas Each For Face And Body & Stripless Wax
Wax Warmer With On/Off Indicator Light
A Compact Warmer for Easy Storage
The Brush-On In-Shower Hair Remover – Extra Strength and Brush-On In-Shower Hair Remover – Normal to Sensitive provides a no mess, no touch application thanks to its soft to the touch brush. I know what you're thinking, won'tit come off in the shower? Not at all, this virtually odor-less fresh scent formula is water resistant which ensures it stays on in the shower. Both the Normal to Sensitive Skin and Extra Strength for coarse hair formulas retail for $7.99 and are formulated with Vitamin E, Chamomile and aloe to leave your skin smooth and moisturized.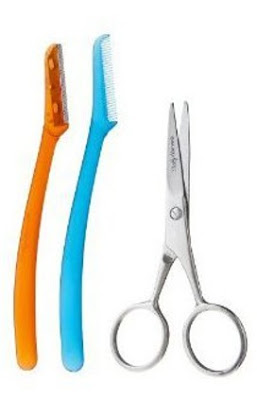 The Clean-up your 'kini' tool set is a godsend. The kit allows you to comb then trim hair to desired length, take care of stray hairs and neaten the bikini line with the Razor. Safely groom delicate areas and enjoy an alternative to costly salon hair removal treatments.