We here at My Life on and off the Guest List thinks it's always great to learn about new companies, especially something as beautiful as jewelry. Its even better when said jewelry company is working to improve the lives of economically disadvantaged artisans and entrepreneurs worldwide.
Bajalia Jewelry
"captures the rich cultural heritage of men and women worldwide with timeless pieces that reflect the ancient artistry of global entrepreneurs who are changing the world."
Bajalia offers diverse products that includes authentic handmade products from India, China, Africa, Afghanistan and other war-torn countries. These products include women's accessories, shawls, wall art, handmade papers and stationery products, handmade baskets and Folk Art Dolls. But today, I will feature their jewelry.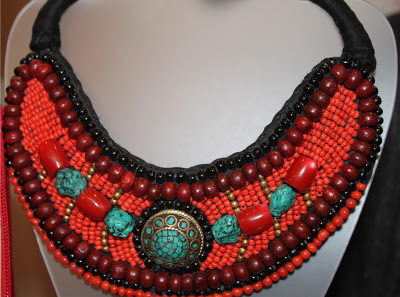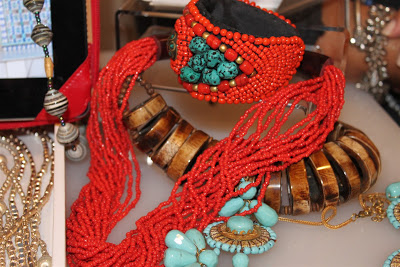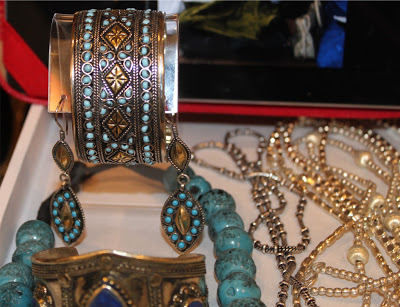 Their ethnic trend jewelry and crosses are made from silver, bidri and amazing metalwork and beadwork. These timeless pieces not only gorgeous, they are rich in cultural heritage. My favorite pieces are the gorgeous Tibetan-Style Neckpiece and the Tibetan-Style Swirl Motif Cuff Bracelet shown in the first and second photos above. The pieces are handmade with small and large coral-colored glass and acrylic beads, turquoise-colored clay nuggets and brass beads. While the necklace is no longer available online, the Cuff Bracelet can be purchased on HSN.com for a mere $59.95 or two payments of $29.97. Considering what you're supporting, the price is a steal.