I'm sure you've seen the very distinct ad campaign from SOREL Footwear while perusing the fall fashion books – black and white drawings featuring strong… fearless women – Catherine the Great, Amelia Earhart and Joan of Arc. This campaign stems from the heritage of the SOREL brand and their longstanding admiration for beautifully bold women. With their boots, SOREL have honored great women of the past and they are now looking to celebrate fearless women of the present. As part of their
Fall Fearless Campaign
, SOREL Footwear is launching a Fearless Women Twitter contest running from September 22nd through Nov. 3rd that gives you a chance to win one of these three fearless styles: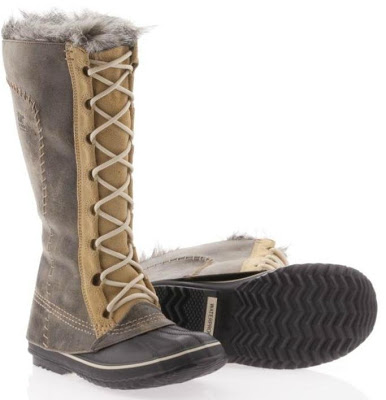 Their Cate the Great™ boot (above) honors Catherine the Great, who ruled Russia as a single woman, expanding and modernizing the empire.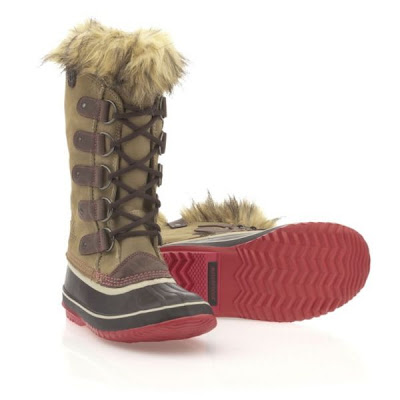 The Joan of Arctic™ celebrates Joan of Arc, who led the French Army to victory over England and was later named a patron saint of France.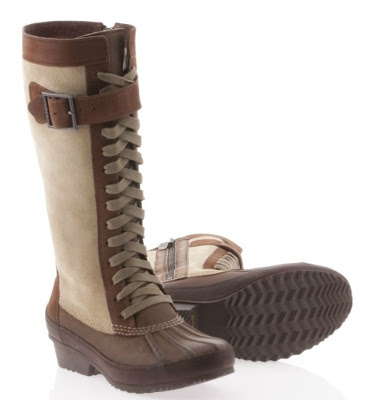 And the Sorelia Earhart™ pays homage to Amelia Earhart – a woman who captured the heart of the nation with her attempt to fly around the world and believed that, "There is more to life than being a passenger."
To enter SOREL's Twitter Giveaway, simply tell them about a fearless woman in your life by tweeting to @SorelFootwear and using hashtag #SORELfearless. Share what makes her fearless and the both of you (guys, this means you too, SOREL has great mens shoes) may end up with a pair of SORELs from their new fall/winter line.
Between now and November 3, 2011, SOREL will honor 18 fearless women and the amazing person that nominated them with a pair of SORELs named after the bold women who have inspired them. All winners will hear from SOREL by November 11, 2011.