YURBUDS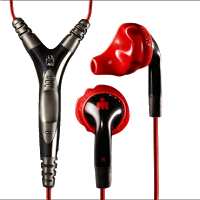 The sport earphone that changed the game for top endurance athletes and fitness enthusiasts by allowing them to enjoy music while training. But what really sets these earphones apart from the others is the fit. Combining the patented Twist-Lock Technology and a personalized fit, these sport earphones are guaranteed to never fall out, even during the most rigorous physical activity. The Yurbuds Enhancers are manufactured from medical grade silicon giving the Ironman Inspire an ultra-soft and comfortable fit, while allowing for sufficient ambient noise, so you always stay aware of your surroundings. The rugged, water-resistant and sweat proof design make these sport earphones ready for extremely active use and a must for any athlete.
The Amps In-Ear and the Tracks On-Ear headphones from Sol Republic join this growing audio market. The two affordable new launches are an on-ear and in-ear headphones which hope to change the audio accessories market. SOL which stands for "Soundtrack Of Life," combines great customizable design and advanced material – a new polymer called FlexTech,™ which makes them virtually indestructible. For total comfort, the team designed the Tracks ear cushions to be large and lightweight. The headphone styles start at $60 USD and are available in an HD version as well. My favorite feature of the Tracks headphones is the fact that they have switchable cables and "Sound Track" headbands and you can move the ear cushions along the headband to adjust to fit any size head (and hairstyle) – big and small.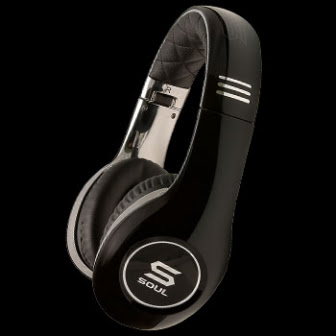 Ready to take you from the DJ booth to the skyways with high performance sound, the SL150 is a sleek and comfortable option for any professional or avid music lover looking for a powerful and precise audio mix experience on the go. It features a sleek folding design for easy storage and my favorite element – the padded headband which is breathable – and so are the Ear Cups. I get migraines and this feature is great if you're someone who wears headphones for long periods of time.