I recently realized that although there's a rash of ready-to-drink beverages geared towards summer get-togethers, I couldn't think of one I'd enjoy during the cooler months. Fall is my favorite time mainly because of my birthday and I always try to make sure my friends and family have an enjoyable time while celebrating….well…..me. Usually you can't find a good Fall friendly ready-to-drink beverage without it having seasonal flavors like pumpkin, gingerbread, etc. Other options are just mixed cocktails which are great but sometimes, you just want to grab a bottle and go; and for people like me, beer is not an option because I'm just not a fan of it. Luckily one of my favorite alcoholic beverage companies,
Seagram's
, introduced their
Smooth Premium Malt Beverages
. I am already a fan of their Seagram's Escapes (Jamaican Me Happy is a summer staple), so I expected nothing but an incredible drink and that's exactly what I got.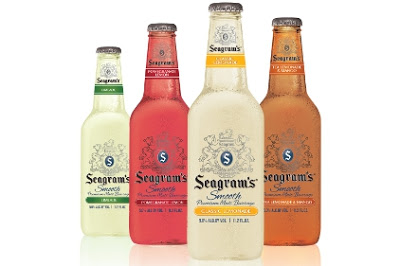 Seagram's Smooth Malt Beverage comes in a variety of four crisp, clean, natural flavors with 5% alcohol and zero aftertaste (one of the many reasons people stay away from most malt beverages). What makes this a amazing tasting beverage year round besides its incredible taste and smoothness? The full fruit flavor of their Classic Lemonade, Limeade, Pomegranate Lemon and Tea Lemonade & Mango makes it refreshing during the warmer months and the fact that its a smooth malt beverage makes it perfect for the fall (somehow a fizzy drink during the fall just doesn't quite fit). It's also a wonderful alternative for non-beer drinkers. So call a few friends, get the family together and enjoy a few Seagram's Smooths together. A 12-pack has a suggested retail price of $15.99; 24-packs retail for about $26.99.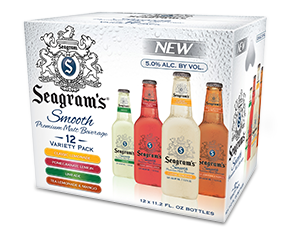 When you think you'd found your favorite flavor, try another, you'll keep changing your mind over and over.