As a woman who lives in a city riddled with debris, stress and other skin enemies, exfoliation is a must – as important as drinking water. I recently attended an event at the
Dermalogica Academy
to learn about how exfoliation works and why it is the best kept secret to glowing skin. We were treated to the very wise Annet King, Director of Global Education, who provided an insider's look on exfoliation. We also celebrated the 10th anniversary of Dermalogica's
Daily Microfoliant
, a product I have pledged my allegiance to.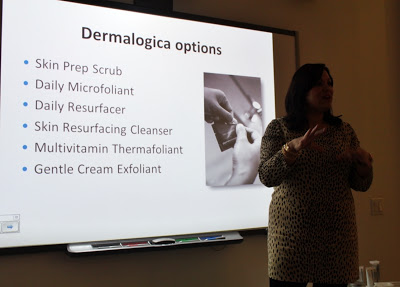 Exfoliation treatments are a great way to resurface, smooth, and brighten skin. They can help diminish the appearance of fine lines and hyperpigmentation, all while improving elasticity. Not many people know that there are two types of exfoliantions – Physical and Chemical. Physical exfoliants use friction together with grains or particles to mechanically remove dead skin cells using a brush or gentle abrasive ingredients such as Corn Cob Meal, Rice Bran or Oatmeal. Chemical exfoliants smooth skin by dissolving the intercellular "glue" that attach skin cells to the skin's surface. Hydroxy acids like Lactic and Salicylic Acid, Retinol, and enzymes are example of chemical exfoliants.
Dermalogica has a range of amazing products for exfoliating and keeping your skin looking smooth including daily microfoliant®, daily resurfacer, skin prep scrub, gentle cream exfoliant, multivitamin thermafoliant™ and skin resurfacing cleanser.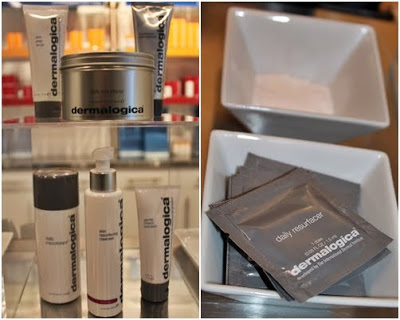 They also provide must have information on the do and don't of exfoliation, a skin mapping feature to get your personalized product regime to target your skin concerns and tips for safeguarding your skin against the elements. So if you're plagued with dull, uneven skin, get to know Dermalogica's exfoliating products.