Fashion Week wasn't just for the fashionistas, celebs came out in full support of NY Ink's Ami James Pop-Up Tattoo Lounge at the Empire Hotel across the street from the Lincoln Center. Ami James, famed tattoo artist and owner of the Wooster St. Social Club tattoo studio, was on hand to ink a few fans and introduce pieces from Ami's clothing line,
Ami James Ink
.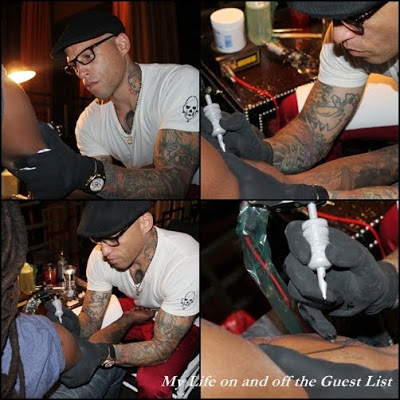 Sponsored by POM Wonderful Pomegranate Juice, notables like Adrienne Bailon, Julissa Bermudez, Jay Pharoah, Nigel Barker, DJ Whoo Kid, Knicks' players Renaldo Balkman and Iman Shupert and Neon Hitch sipped NYC's Macao's signature Matahari drink, made with Original Pomegranate Juice.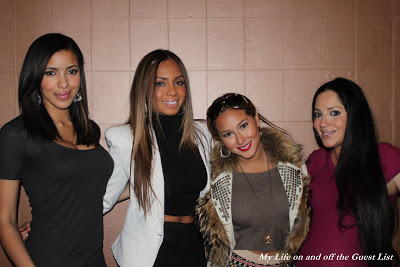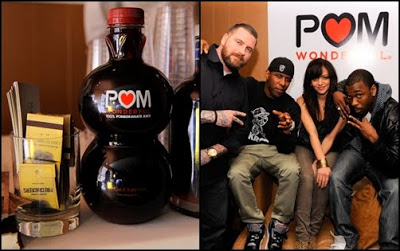 POM Wonderful – New York Ink'sLuke, DJ Whoo Kid, New York Ink's Lauren, and SNL's Jay Pharoah
As guests enjoyed the music from guest DJ Cory Kennedy, some of the celebs got in on the tattooing.