We all know that brights are so in for spring – many of you have probably purchased a few pieces, shoes and/or accessories in neon pink, green, orange, yellow, etc to show your vibrant side to the world but what about what you don't show the world? La Vérité Lingerie is made in France, using only the finest of French fabrications and materials, and is available online or at their new flagship store on the UES in Manhattan!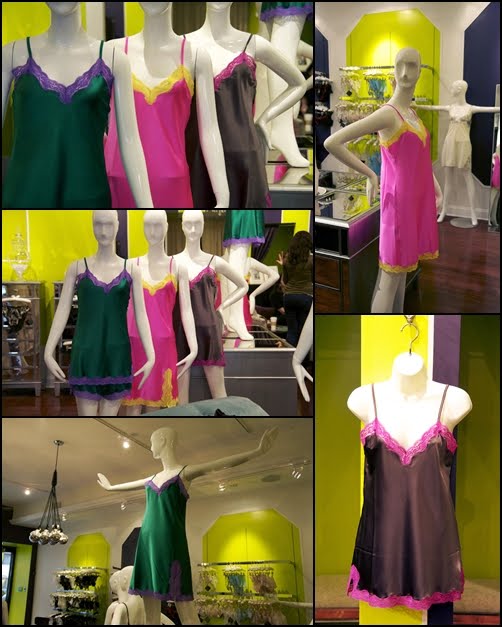 The La Vérité philosophy is simple: if you feel pretty on the inside, you will project beauty to the world! "La Verite, French for "the truth", is a daring yet delicate new lingerie collection designed in France, passionately created by seasoned corsetieres. The French believe when you express your true nature you are beautiful from the inside out. Whether worn alone or underneath casual attire, La Verite hopes to inspire the American women to experience the sexy and fully dressed feel that European women have treasured."
So while you're filling your wardrobe with brights to show off, why not add one or two pieces to show off to that special someone. Would you wear bring lingerie in the bedroom? What do you think of these neon negligees from La Vérité?